Get the latest from Threads delivered straight to your inbox.
In "Meet Your Serger", Threads #160 (April/May 2012), Pamela Leggett teaches the basics of an overlock machine. Here, she explains how to get even more out of your serger. Learn how to create simple gathers or lettuce edging with your differential control and how to precisely sew serger corners and curves.
      More on Serging:
1. Gathers
Gathering lightweight to mid-weight fabrics is a breeze! For maximum gathers, set the differential to the highest number, the needle tensions to 6 or 7, and to the longest stitch length. Trim off a little fabric as you stitch and-voila-perfect gathers!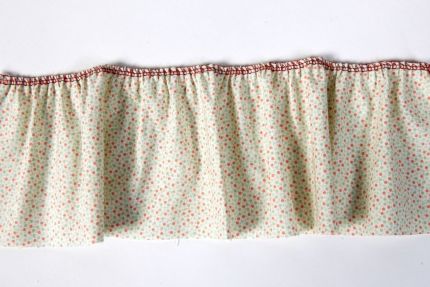 2. Lettuce edge
Lettuce edging is a sweet finish for knits and woven bias. Rolled and narrow hem stitching looks the best for this technique. Set the differential dial to the lowest number and watch the fabric stretch and furl as it feeds through the machine.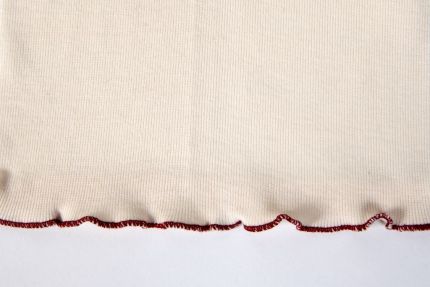 TIP: If the stitch is not catching the fabric's edge, this is due to the fabric stretching away from the needle after the blade has made the cut. Prior to serging, press a 1/2 inch hem, serge along the fold, and trim away the excess.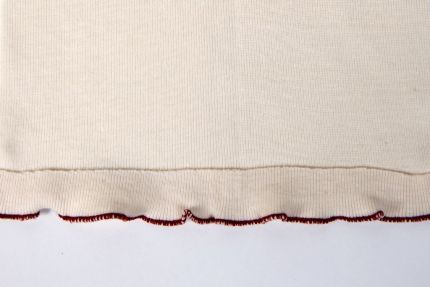 3. Serging corners
For an outside corner, serge one or two stitches past the end of the corner, raise the presser foot and gently pull the thread tail off the stitch finger. Turn the corner and put the edge of the fabric right up to the needles. Pull up on the threads above the tension to get rid of any "thread slack," lower the foot and serge the next side.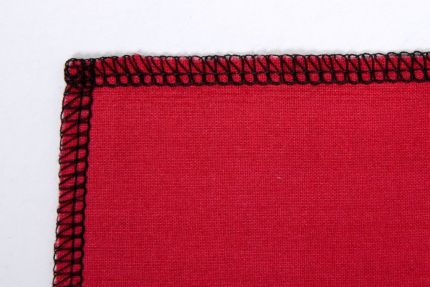 The inside corner is stitched by straightening the corner. Make a 1/4 inch clip diagonally into the corner. Straighten the inside corner as you skim the fabric edge.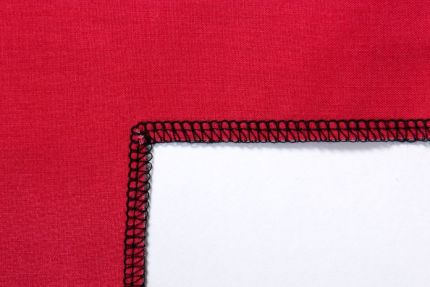 4. Serging Curves
An outside curve is hard to pivot around because the long presser foot holds the fabric. As you come around the curve, lift the presser foot and move the fabric from underneath the foot. Lower the foot and stitch a little more. Repeat as needed to complete the curve.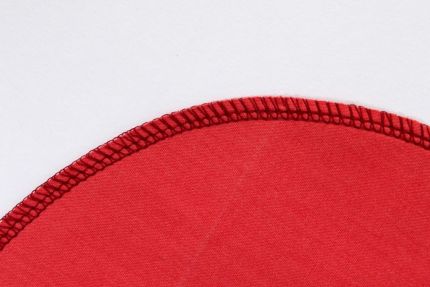 To stitch an inside curve straighten the curve out as you stitch.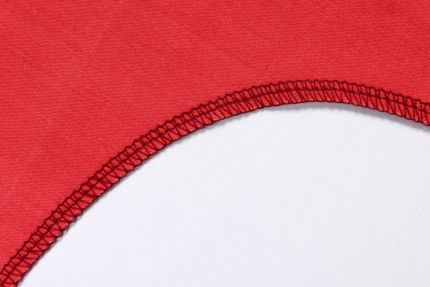 For more serger information, check out the complete article, "Meet Your Serger" in Threads issue 160 on sale March 6, 2012.