Create a Vintage Cuff Design
Evamarie Gomez-Bostic and Carol Fresia; Videographer: Jeff Roos
Get the latest including tips, techniques and special offers straight to your inbox.
How to Sew a Vintage S-Shaped Cuff
In this Web extra from Threads #191 (June/July 2017), we show you the first steps in creating the S-shaped cuff from the "How Did They Sew That" department. This vintage-inspired cuff has a delicate S-curved seamline.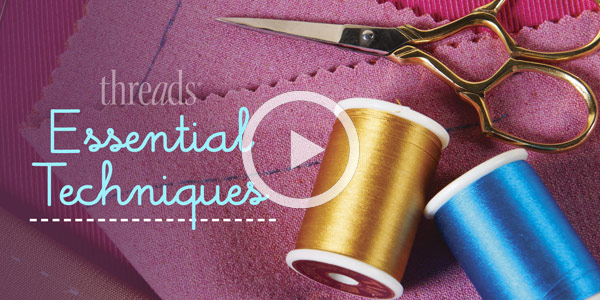 Click to watch more Threads Essential Techniques videos