Make a Luxurious Layered Top
Get the latest including tips, techniques and special offers straight to your inbox.
Sumptuous tweeds and bouclés are difficult to resist. If you don't feel like venturing into constructing a classic jacket-either tailored or quilted-try making a quick-to-sew pullover top that's lined with silk. Think of it as a dressy T-shirt or sweatshirt, and pair it with velvet or faux-leather trousers or jeans, or toss it on over a body-skimming knit dress. The fabric will be the star of the outfit, and you'll be comfortable and chic.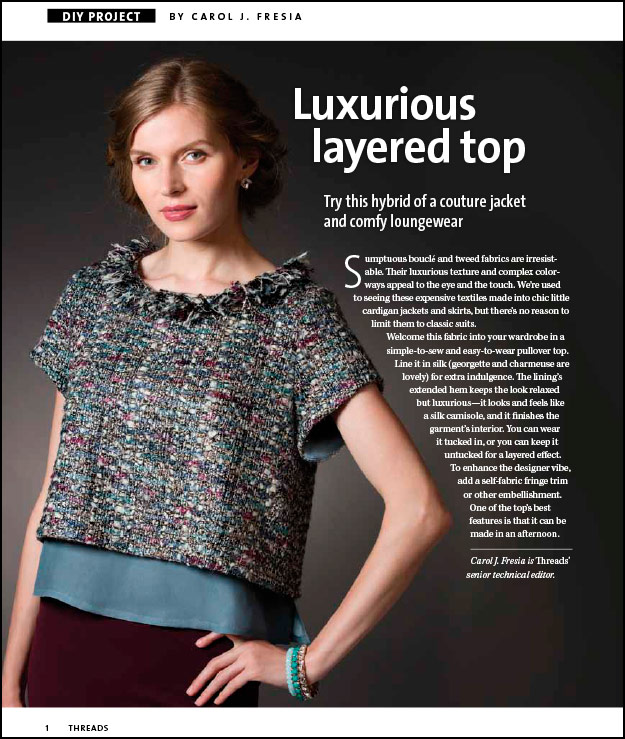 Learn to sew this easy top by downloading the article.
Watch an Insider video tutorial on installing the silk lining so it finishes the sleeve hems.
Have you worked with a luxe tweed fabric before? What did you make? Tell us all about it in the comments section below, and post photos in the gallery.