Quick Tip for Labeling Your Serger
Evamarie Gomez and Stephani Miller, Videographer: Jeff Roos
Get the latest including tips, techniques and special offers straight to your inbox.
If you own an older serger or a base model whose dials are not labeled, use a Sharpie, or other permanent marker, to help identify what each dial controls. This will save you from having to check your user's manual each time you need a reminder.

Watch More Threads Sewing Tips Videos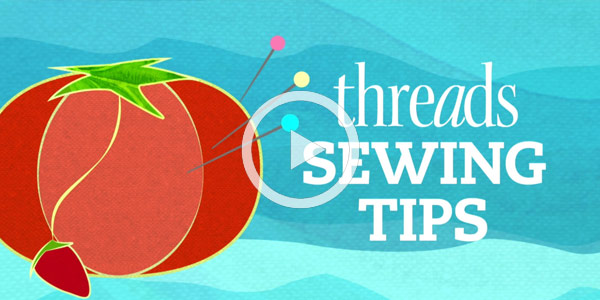 ---
Submit your tip!
At Threads magazine, we're always hunting for tips, tricks, and solutions to help you sew smarter, better, and faster. Send us your great ideas for a chance to be featured in the magazine's Tips department.
Tips can be emailed directly to Threads or mailed to Threads Tips, P.O. Box 5506, Newtown, CT 06470.
We pay for any tips published in our magazine.
Save