Video: Sew a Single-Welt Pocket
Evamarie Gomez and Carol Fresia; Videographer: Jeff Roos
Get the latest from Threads delivered straight to your inbox.
Easy Sewing Method: Single-Welt Pocket
In this video, Threads Senior Technical Editor Carol J. Fresia demonstrates how to sew a single-welt pocket using designer Terry Fox's technique. As seen in issue no. 188, Terry's intuitive and accurate method makes this pocket a breeze to sew.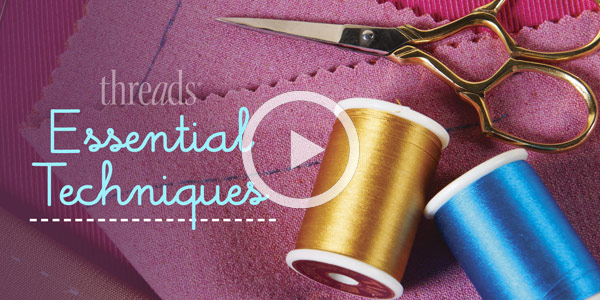 Click to watch more Threads Essential Techniques videos