Upgrade to Threads Insider.
Introducing a new level of membership that gives you access to everything, including the online archive and the print magazine.
Become a Threads Insider
Enjoy instant access to hundreds of exclusive how-to videos, project tutorials, and in-depth sewing content.
Conversational Threads
Recent Posts and Replies
Sewing with Threads Podcast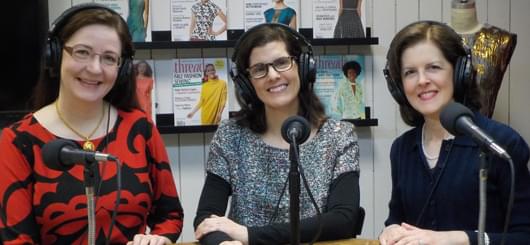 Podcast
Sewing with Threads
The podcast for people who love to sew!
Listen to the latest episode
Marcy Harriell is Threads' newest digital ambassador, and she sat down with Editorial Director Sarah McFarland and Senior Technical Editor Carol J. Fresia to talk about her beginnings in sewing,…
Stylish Pants with a Cool Pocket Detail

The Papercut Patterns Palisade Pants are a pull-on style with details that elevate the design. The pants have tapered legs, a 2-1/2-inch-wide partial elastic waistband, and a faux fly front.…

An Easy Ensemble Still Means Business

Sew a comfortable working wardrobe with Butterick 6738, a five-garment ensemble pattern. There are plenty of ways to mix and match the pieces. View A, shown, is a lined, hip-length…

Glorious Needle-Felted Wool Jacket

Needle felting can make a simple garment look exceptional. This embellishment relies on working wool batt or roving fibers into a wool base fabric, creating flat motifs or building dimensional…