Get All Your Buttons in a Row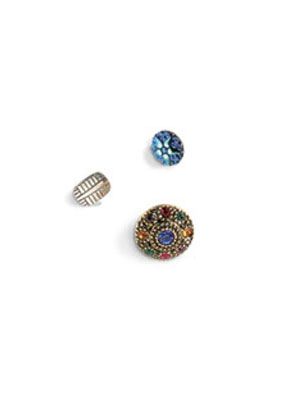 Ever notice how those squirrelly buttons never line up, no matter how hard you try?!
Here's a trick: place them face up on a flat surface. Lay transparent tape over the button faces, connecting them in the desired placement. Flip the lot over and put double-sided tape over the bottoms. Slap the buttons in place on the garment, sew right through the tape, and then remove the tape.
Submitted by D. A. Suchyta, DDS, Dearborn, Michigan