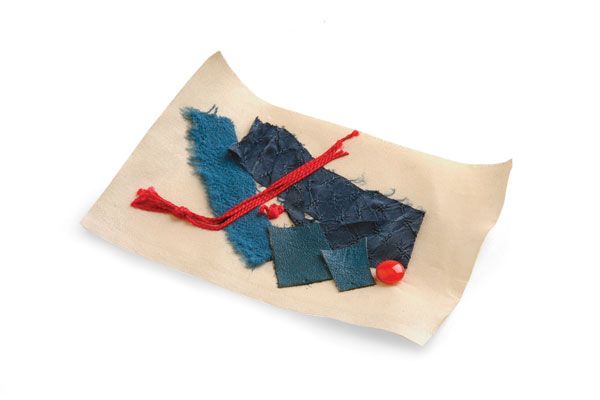 Ever notice how all things small and tiny are "hot," as Paris Hilton would say? (Think iPod shuffles, shots of espresso, and Mini Coopers.) Take your cue from this trend, and create inspiration boards like a fashion designer—just do it on a small, portable scale. Rip off sticky rectangles from an adhesive lint roller, then apply, remove, and reapply little snips of fabrics, trims, and yarns until you find a pleasing combination.
BONUS: The squares fit into your purse for shopping trips.
Get the latest including tips, techniques and special offers straight to your inbox.