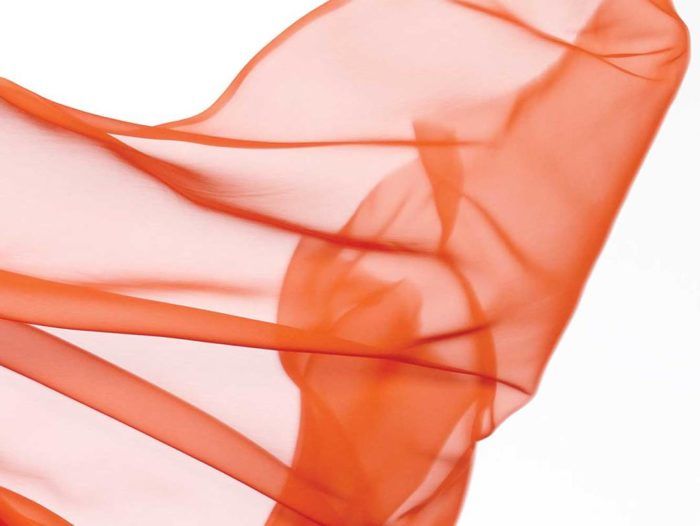 Sewing with sheer fabrics has been known to cause a sewing headache or two. These fabrics can shimmy and slip, and are so lightweight they can sometimes make your machine skip a beat. Here, Fred Bloebaum, author of the article "Sheer Know-how" in Sew Stylish Red-Carpet Ready, offers up the prescription. Follow these two tips for a smooth sheer-sewing experience.
1. Use taut sewing to stitch long seams. Hold the fabric firmly in front of and behind the presser foot as you sew. Don't pull the fabric; let the machine's feed dogs move the fabric under the presser foot.
2. Every 6 inches or so, stop sewing, and with the needle down, lift the presser foot to release the tension in the fabric. Then, lower the presser foot and resume sewing. This pause prevents rippled seams and is especially helpful when sewing bias seams.