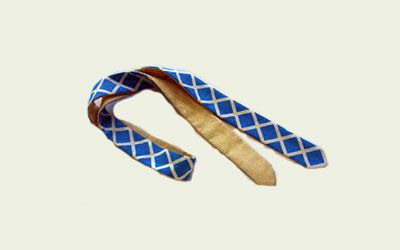 I love the look of self-tie fabric belts, but they don't always stay tied the way I like. Leave it to a vintage garment to spark a good idea-and in this case, a good solution. Line the self-tie belt with soft kid leather. Better yet, use chamois-a less expensive material. Chamois is the skin they use to wash cars. You can buy it at an auto supply store for less than $20 and line several belts. And the leftover scraps are great for cleaning your glasses!
Cleaning tip: This soft, velvety leather is also washable. It gets a little stiff when wet, but you can soften it by rubbing it together.
Get the latest including tips, techniques and special offers straight to your inbox.