Lipstick? Nah, it's a Pin-Stick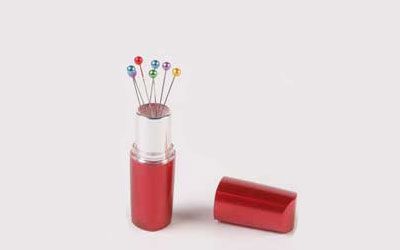 Like most girls, you probably have a few old lipsticks hanging about. An empty tube is a great place to keep your pins and needles. Just be sure to get all the lipstick out first. And be doubly sure not to mistakenly toss your new pin case in your purse; you'll never get through airport security!
Submitted by A. V. Reich, Albuquerque, New Mexico
Get the latest including tips, techniques and special offers straight to your inbox.