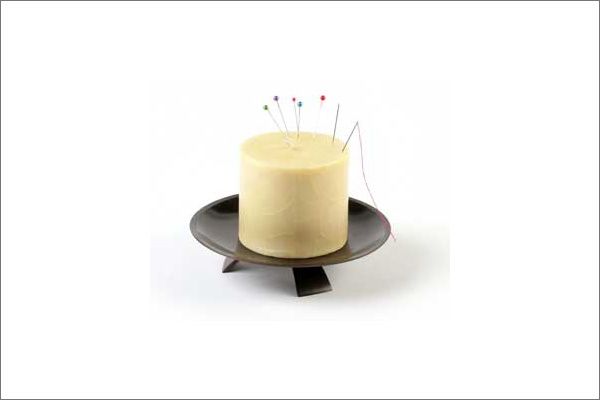 Pins and needles are notorious sneaks-you'll find them hiding in every corner of your house! Keep track of these little guys by using a scented candle as a pin cushion. The wax keeps the needles and pins rust free and lubricated, while the candle keeps your sewing area smelling fab.
Submitted by: B. Hilton, Pembroke Pines, Florida
Get the latest including tips, techniques and special offers straight to your inbox.