Tips for Handling Eyelet
Sewing with eyelet fabric is easier with these quick tips.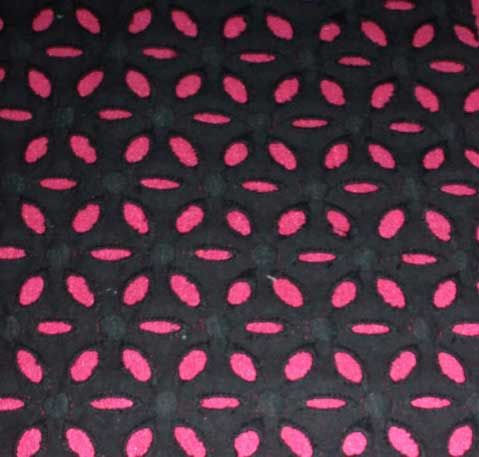 You can sew gorgeous garments with all kinds of eyelet, from crisp cottons to soft rayons to sensual velvets. Handling this airy delight can be much easier by following three technique tips.
Tip 1 : Interfacing
Because of the open-stitched nature of eyelet, avoid using any fusible interfacings on it. Instead, use silk organza in a color close to that of the eyelet fabric. It doesn't have to match exactly. If you prefer, use organza in a shade that matches your skin tone instead. Find silk organza in a rainbow of colors at most fabric stores and online. Baste the organza to the facings, collars, and any other piece that needs it by using a long hand or machine stitch within the seam allowances. It takes just a few extra minutes, and the results are well worth the time. Threads Insiders can learn more about the uses of organza, in "Learn the Secret Strength of Organza" by Marla Kazell, Threads #124, April/May 2006.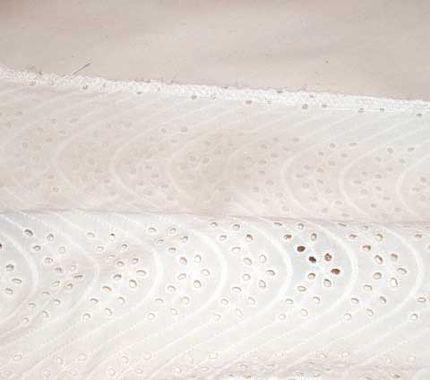 Tip 2: Seam finishes
Because eyelet has holes that allow you to see through the fabric, seam finishes can make a big difference in the final look of the garment. Preferred seam finishes include: a serged seam (first photo below); a straight-stitched seam with serged seam allowances (second photo below); and a Hong-Kong finish using bias tape or organza strips (third photo below). All of these give a clean, nonbulky, professional finish.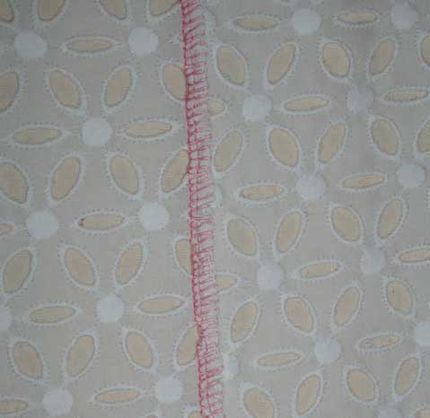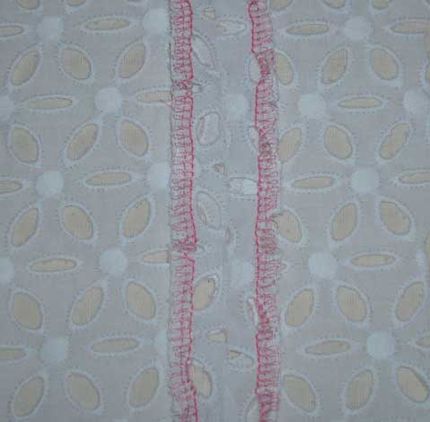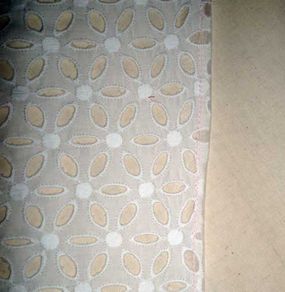 A Hong Kong finish involves using bias tape or organza to bind raw edges.
Tip 3: Underline for modesty or contrast
Part of the fun of eyelet is its peekaboo quality. But some eyelets can be more "boo" than "peek." In those cases, I underline the fabric. Underlining simply involves cutting a duplicate of the pattern piece in a lining or other fabric. Once cut, baste the eyelet and the underlining fabrics together, with the right side of the underlining fabric against the wrong side of the eyelet. Then treat the basted pieces as one and sew as usual.
Underlining has several built-in advantages. First, it hides all seam finishes, so you don't have to fret over them as much (though it's always nice to do them as a point of pride). If your goal is modesty, underlining with a fabric that is close to your skin tone gives the illusion of skin underneath, without embarrassing consequences. Finally, you can use underlining to add a color accent to the eyelet. Envision a black eyelet underlined with hot pink, chartreuse, or animal print fabric. Suddenly, you've changed the whole nature of the fabric and given yourself a designer touch.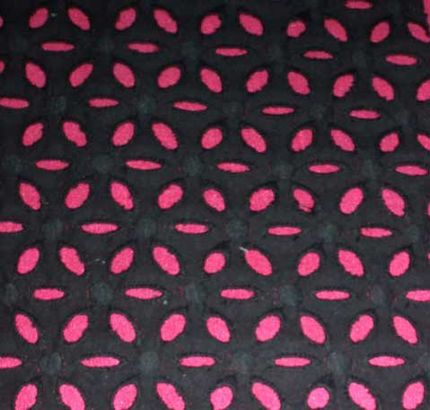 For example, black eyelet underlined with pink stands out.
Eyelet is a fun, fashionable fabric. Let your imagination run a little bit, and it becomes even more fabulous.
For more on underlining, check out "Understanding Underlining" by Sandra Betzina, Threads #68, Dec. 1996/Jan. 1997.
Originally published June 20, 2007.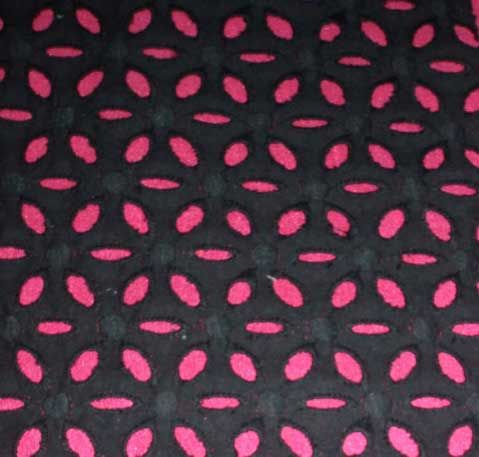 Underline eyelet with a contrasting color for instant zing.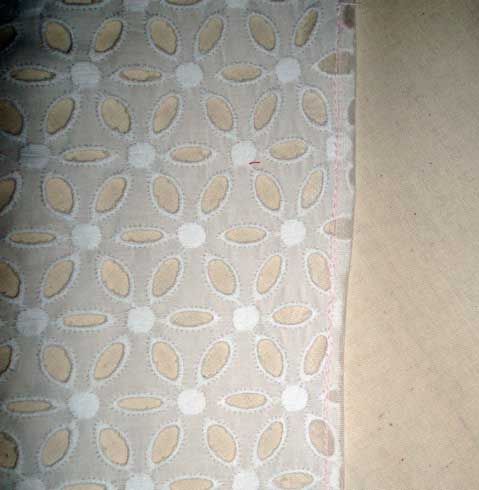 A Hong Kong finish involves using bias tape or organza to bind raw edges.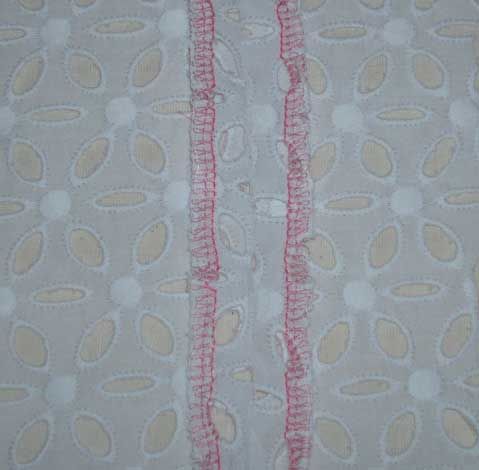 You can sew the seam using a regular sewing machine, the serge-finish the seam allowances.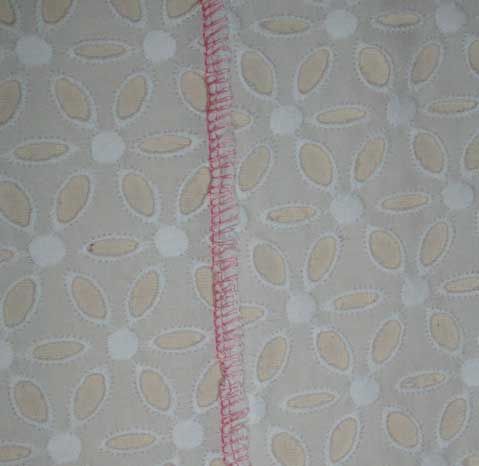 A serged seam provides a clean-finished edge.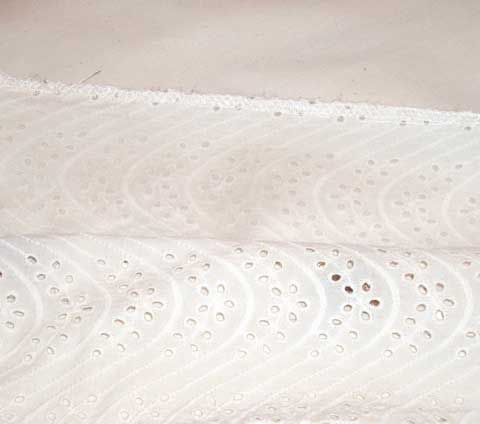 Avoid using fusible interfaces on eyelet. Opt for silk organza, which provides practically invisible support.