Quick-to-Make Project: Serger Scarf
This project takes only minutes to create and can create several different looks.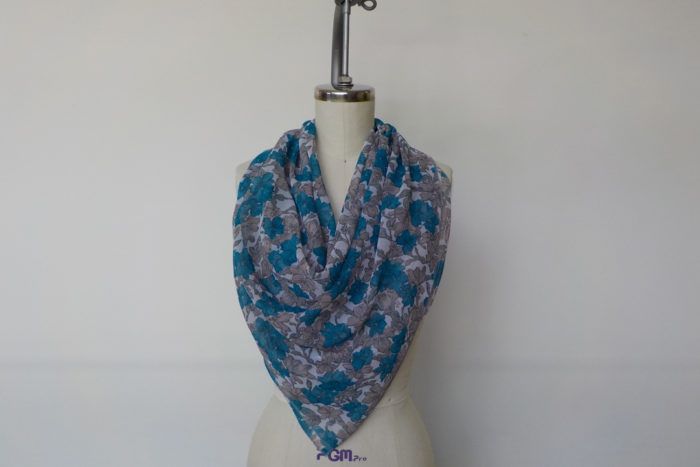 Do you ever want to make a project that you can whip up in just a few minutes? Maybe it is meant as an antidote to all the couture sewing you've been doing lately, or maybe you just need a last-minute gift for a friend. Here's a project that takes minutes to make. It's a scarf that you simply cut and run up on your serger.
Supplies
•  1 yard 44-inch-wide silk fabric. You can also use chiffon, charmeuse, or even lightweight cotton or rayon. The example shown is made with polyester chiffon.
•  Thread to match or contrast. You'll need three spools for your serger.
Cut and prep
1. Cut a 36-inch fabric square. This is easiest to do if you have a gridded cutting mat and a rotary cutter. If not, use a T-square or a carpenter's square ruler to mark the fabric.
2. Set your serger to the rolled-hem setting. If your serger doesn't have a built-in rolled hem, then simply set it up for three-thread serging, with the stitch length set to 1.5 mm.
Sew and finish
1. Starting at one corner, serge the length of your square and off the end. I don't trim much off my edge, but if it makes you more comfortable, you can serge using 1/2-inch (10-mm) seam allowance. Repeat on all sides.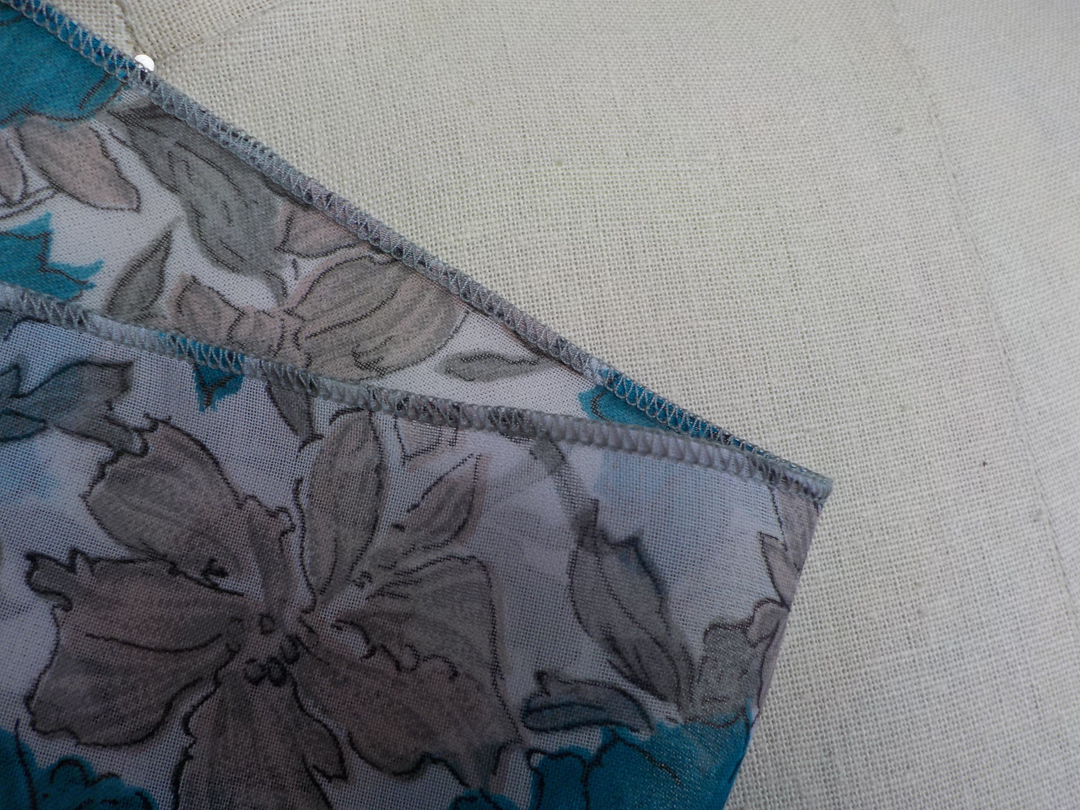 2. Trim the excess thread chains, and if you like, dab a drop of antifray liquid on the corners.
3. Press the scarf. Then wrap it à la Jacqueline Kennedy Onassis or Grace Kelly and wear with élan for a glamorous look.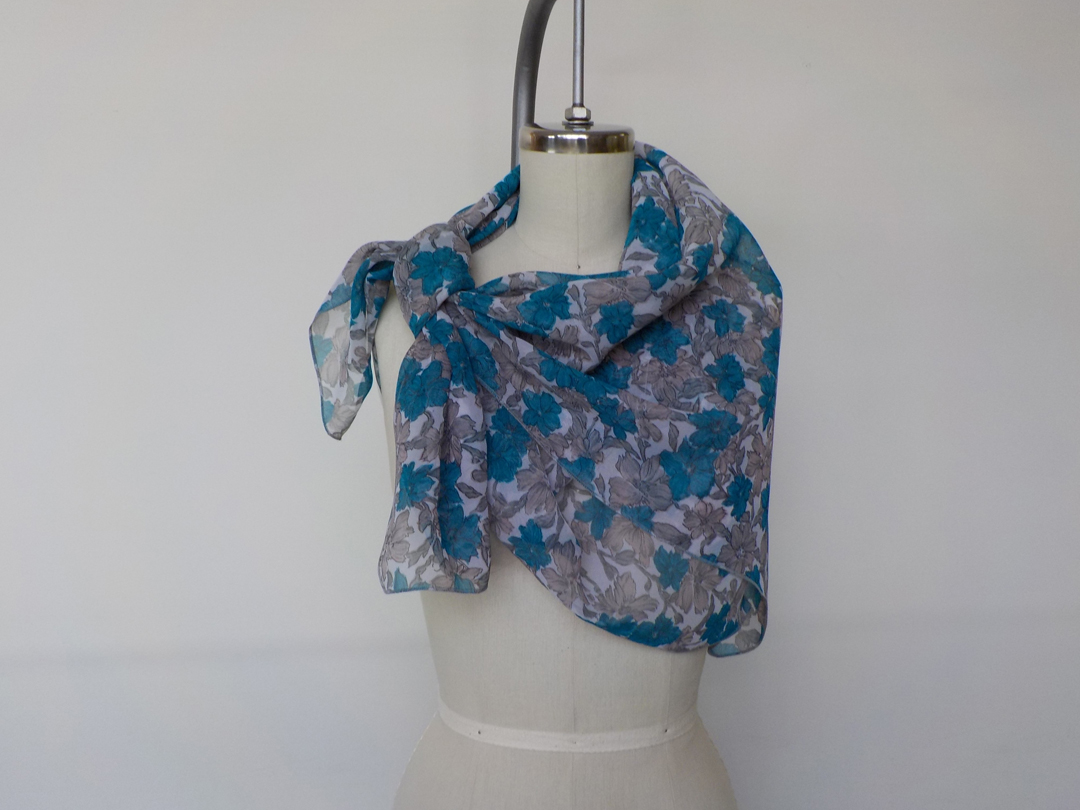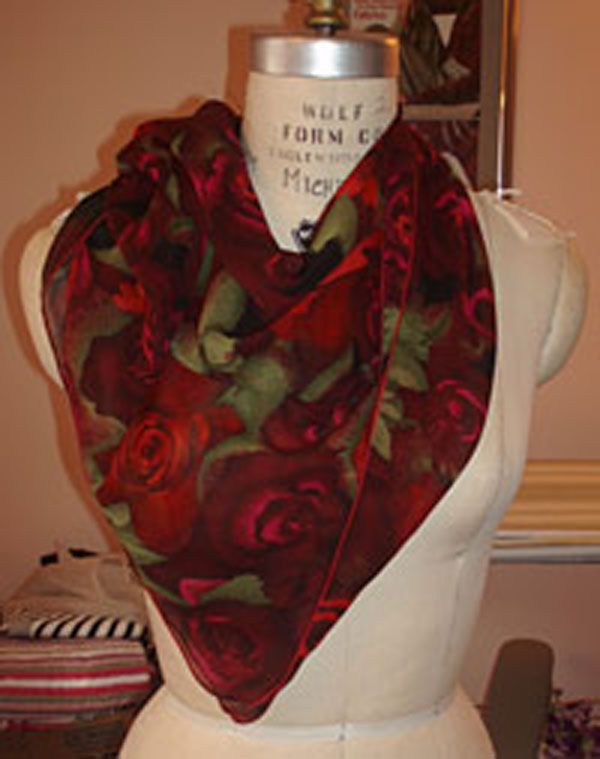 In just a short time, you'll have a fashionable scarf like this.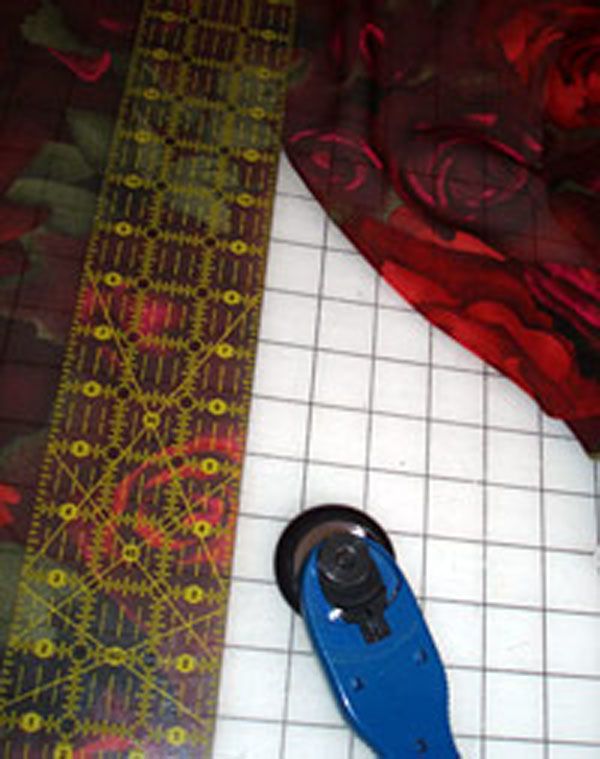 Cut a 36-inch fabric square, or whatever size you'd like your finshed scarf to be.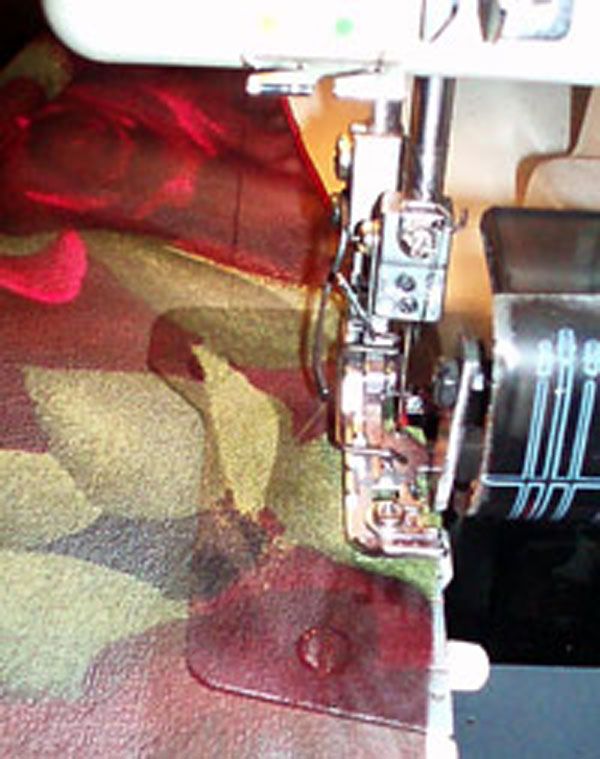 Run the scarf edges through your serger on the rolled hem or 3-thread serging setting.