Save a Thread, Thread a Needle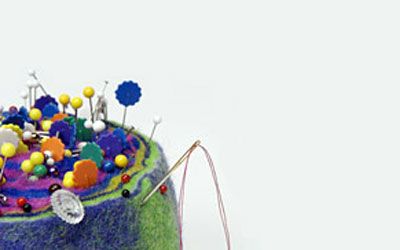 When you're ready to remove a spool of thread from your machine, clip the thread at the spool, and pull the thread out of the machine through the needle. Then take that strand, and thread it through one of the hand needles in your nearby pincushion. Whenever you need to baste; make tailor's tacks; or sew on a button, snap, or hook and eye, you'll have an assortment of threaded needles all ready to go.
Submitted by: K. Wolff, Laguna Hills, California
Get the latest including tips, techniques and special offers straight to your inbox.