Project Runway in Connecticut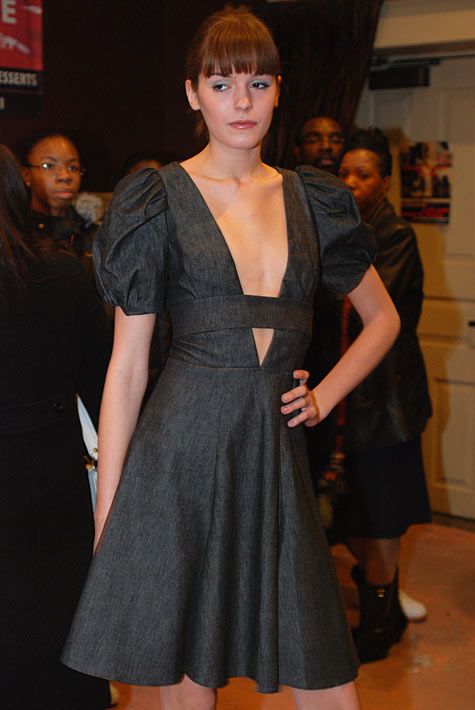 November 30 was a bitterly cold day, but the fashions were hot. Folks at the World Fashion Council are working hard to make Norwalk, Connecticut a fashion hub, and they're well on their way. On Friday, November 30, we headed down to The SoNo Design CoOperative, which is a funky-cool loft-like space located in the South Norwalk train station.
The event: a mix-and-mingle fashion extravaganza featuring the designs of celebrity fashion stylist and designer Kithe Brewster (whose clients include Heidi Klum, Project Runway, Iman, Gwyneth Paltrow, and Salma Hayek) and international fashion designer Rubin Singer (whose most recent couture design is worn by Shakira in a soon-to-be-released music video).
Up-close-and-personal fashion
The event was quite a scene! Students, designers, and fashionistas from all walks of life rubbed elbows and noshed on hors d'oeuvres while we waited for the clothes to appear. The wait was worth it! Models strolled out into the crowd and mingled with the guests and photographers. I loved having the clothes inches away so I could inspect every detail and stitch.
And stylin' advice
Besides drinking in the fashions, guests could invest in a one-on-one styling session with the designers. We were tempted to shell out the cash (hey, who doesn't want to look red-carpet worthy?), but we had another holiday party to attend. Raffle tickets could also be purchased-the prize was one of the original red-carpet runway dresses. Good-and fashionable-times all around!
Want more?
Find out more about the The SoNo Design CoOperative. It offers designers, models, fashion retailers and entrepreneurs, and students of design a location where they can design, retail, sell, launch, network, and participate in a wide range of adult and teen workshops and seminars.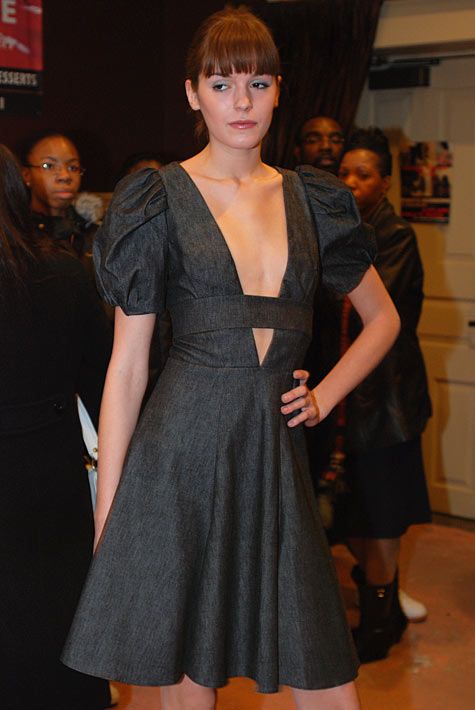 A mix and mingle fashion show.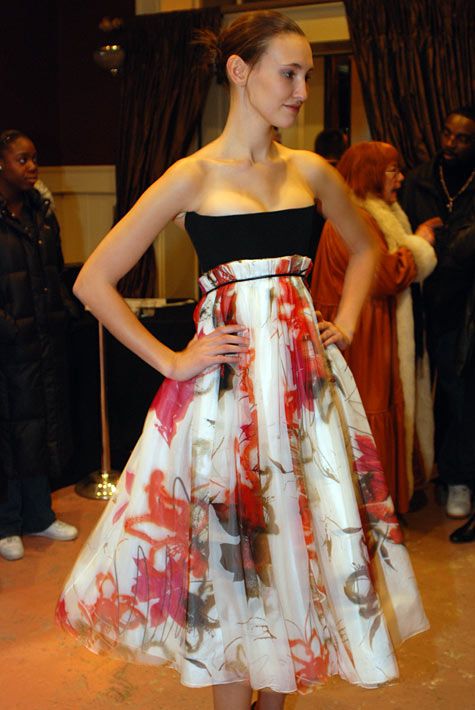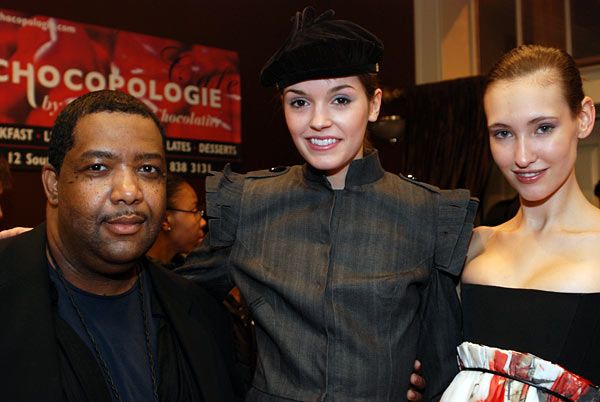 Designer Kithe Brester and models.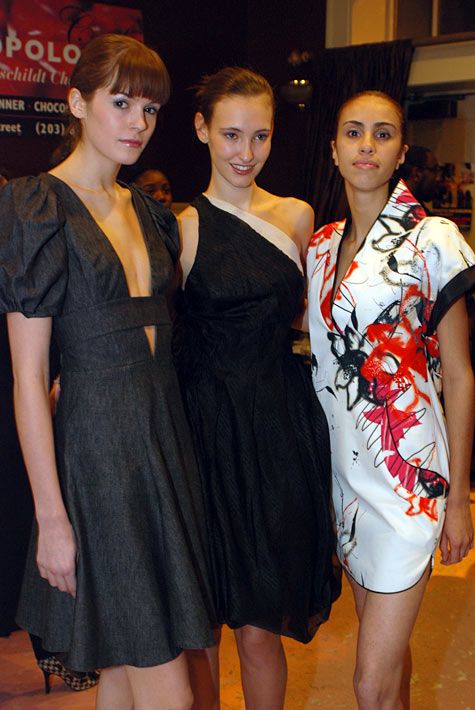 Up close with the models.