If a picture is worth a thousand words, then this draping Web site is the equivalent of about half a textbook! No really, I mean it. This site appears to be part of a course through Cornell University. On it, an instructor shows the process of draping a basic bodice. From measuring and cutting the muslin, through pinning and adding/subtracting darts to the finished project, this is a great way to see the progression of flat cloth to body-contoured moulage or shell. It is great for giving you insight into the process along with the step-by-step increments.
The draping method is taken from Helen Joseph-Armstrong's excellent textbook, Draping for Apparel Design. Joseph-Armstrong's book is a standard at many colleges, including FIT and Parsons. This site is a valuable add-on that explains pictorially how to do many of the techniques described in the book. If you don't have the book, it is still a rich how-to that will give you a good primer on basic bodice draping. In addition to step-by-step photos and text, you'll also find two very helpful Quick Time stop-frame movies that show adjustments to the bodice before and after.
The draping Web site appears to be a work in progress, so check back often to see if anything has been added. This is definitely a site worth seeing!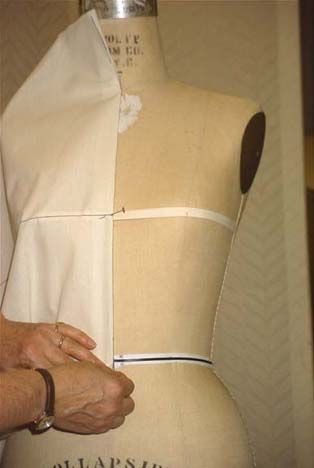 Learning to drape a bodice often takes some instruction.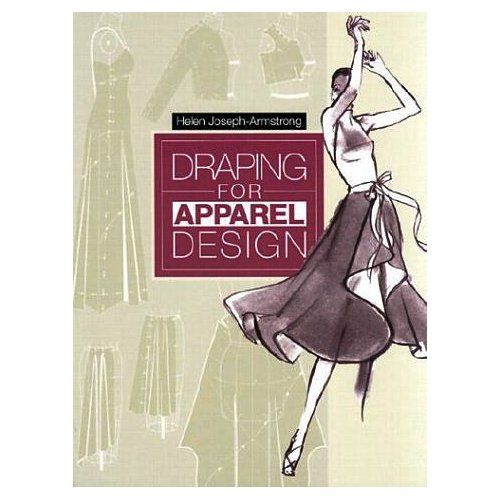 Draping for Apparel Design, by Helen Joseph-Armstrong