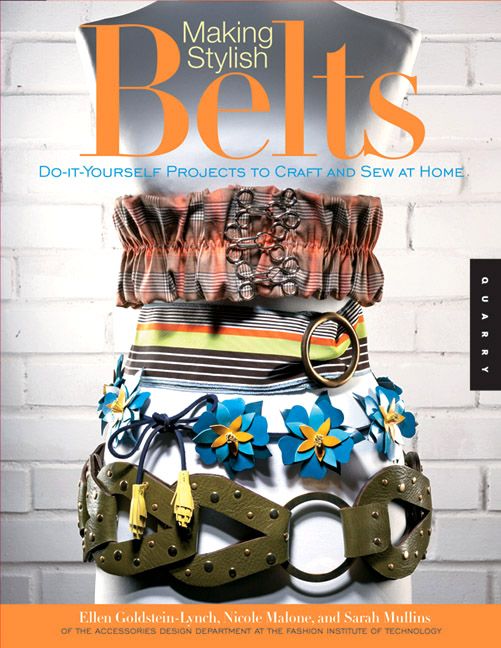 Belts are no longer meant to just fit into the belt loops on your pants and then hide underneath your shirt. Belts can add color and life to any plain outfit, and, going by recent fashion trends, the bigger the belt the better! Ellen Goldstein-Lynch, Nicole Malone, and Sarah Mullins of the accessories design department at FIT teach you the step-by-step process of creating your own belts in their October 2007 book Making Stylish Belts: Do-it-Yourself Projects to Craft and Sew at Home.
This easy-to-understand book explains all the terms you need to know and lists all the tools you need to get started. While Making Stylish Belts includes directions for a basic belt, it also has projects for when you want a bigger challenge, such as the Tablecloth-Sash Belt and the Annie-Get-Your-Gun Contour Belt. If you want a quick turnaround or just don't feel like digging out your needle and thread, try one of the no-sew or low-sew projects. Or, if you want to break away from the expected-but still need to keep those pants up-try out the Brace Yourself Suspenders.
Patterns are provided in the back of the book, and a photo gallery of completed projects will get the creative juices flowing. So whether you're looking for a plain belt that will just hold up your pants, or a wide belt that will decorate your hips, Making Stylish Belts is a perfect fit.