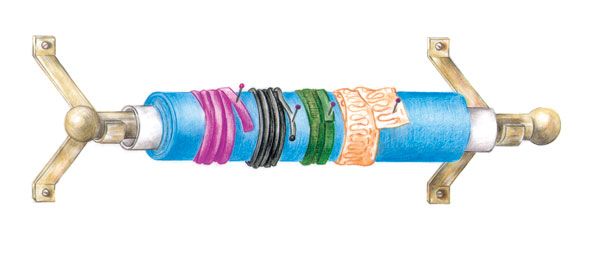 I needed a way to organize my stash of by-the-yard novelty trims, elastics, and ribbons. So, I glued several layers of felt around the outside of a 2-inch-diameter PVC pipe. I wrapped strands of ribbon and other such notions around the pipe, offset the end of each strand, and pinned it to the felt. I mounted the pipe onto a café-style curtain rod and hung it on the wall. Oh, how pretty!
When I want trim, I simply unroll a length, snip off what I need, and repin the end.
Submitted by: M. Mooney, New York, New York
Get the latest including tips, techniques and special offers straight to your inbox.