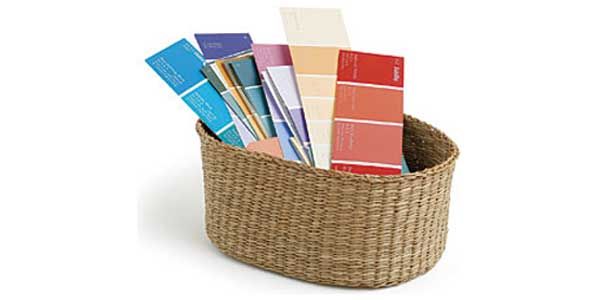 I go to the paint store for the paint swatches. When I begin a new project, I search through my acquired tints and tones that complete my color scheme. I then paste the selection of chips on a square of mat board and use this color tool when shopping for fabric, trim, and thread. It also helps my design and planning process. After the project is finished, I have a record of the color scheme I used.
Submitted by: B. Bledsoe Fuchs, Chapel Hill, North Carolina
Do you have a good sewing tip? Send it in, and we'll pay you if we publish it in Threads magazine. We'll also select the most clever tip in each issue, and the winner will receive a gift package from The Taunton Press including Threads DVDs and other instructional sewing books.
Send tips to:
Threads Tips
63 South Main Street
Newtown, CT 06470
or by email: [email protected]