An Inside Look at the Craft & Hobby Show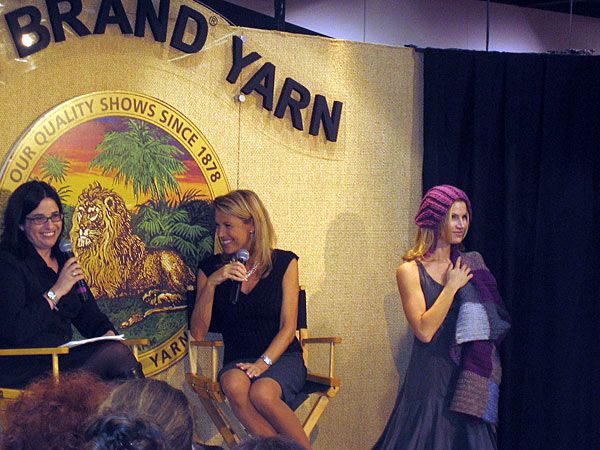 For the second year in a row, hundreds of craft companies set up shop at the Anaheim Convention Center in Anaheim, California, for the Craft & Hobby Association's Winter Show. From yarn to thread, paper to beads, feathers to paints, and more, the show was a crafting wonderland! Thousands of craft retailers, designers, and editors descended on the convention center to check out what's new on the craft scene.
Here are some of our interesting finds:
The Crafty Chica Kathy Cano-Murillo is getting her own line of craft products, including fun glittery paints, funky stencils and appliqués, DIY tote bags, and lots more! (Thanks for letting us come and paint in your booth, Kathy!)
Claire Aristides Claire Aristides is a fashion jewelry designer from the UK who has launched her own jewelry making kits inspired by designer trends. These stylish kits will soon be available in the US. Until then, you can find the kits on her Web site. Claire is also the author of the book Bejeweled.
RIT Dye We were surprised and excited to see that RIT has developed a new use for their age old product-dyeing paper! You can find more information on and project ideas on their Web site.

Lion Brand Vanna White hosted a fun Lion Brand fashion show showcasing the latest color trends. It's all about vibrant colors this spring! Go to the web site to see the yarn and the fashion show (click on Newsletters). Amber Eden and Deana Tierney also got to meet the gorgeous Vanna!
MuseAbles Artsy Fiber Kits These cool kits let you play with yarn in a totally new way. You lay out yarn and other fibers on soluble film, place another piece of the film on top, then, with a few strategically placed stitches and a soak, you've got a cool new "fabric" that you can use to make purses, wraps, scarves, and more.
For the first time, The Taunton Press also had a booth at the show promoting our new brand CraftStylish! Coming this spring we will be launching brand new special issues and DVDs that we think you will really enjoy! Stay tuned-we'll keep you posted as we get closer to the official launch!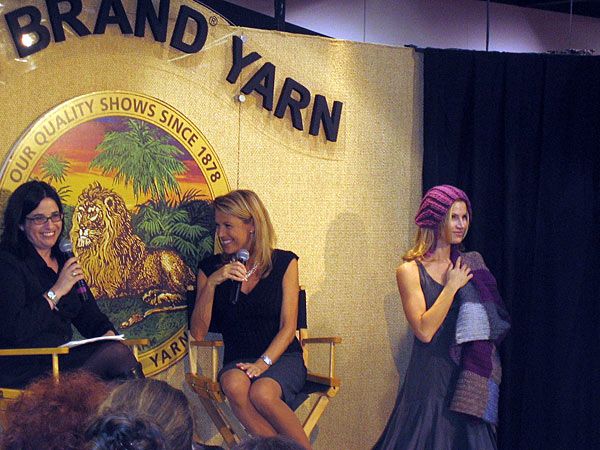 Hosts, including Vanna White, announce knitting trends and describe fashion pieces at a fashion show at the Craft & Hobby Show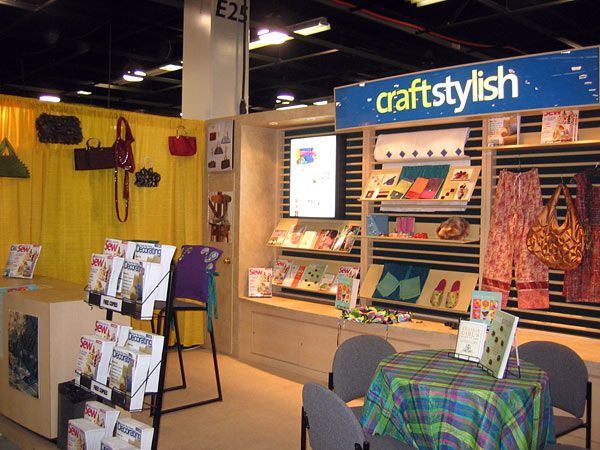 Our ever-so-stylish CraftStylish booth at the Craft & Hobby Association show.