On Newsstands: Sew Stylish Spring 2008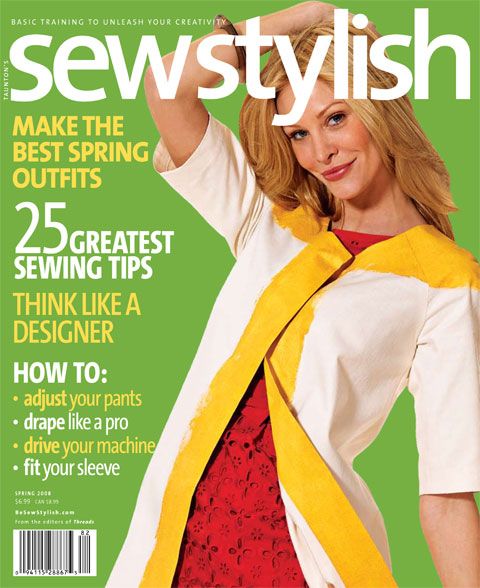 The latest issue of SewStylish will teach you to think like Calvin, Ralph or Tom and turn your sewing room into a design studio where you make pattern adjustments, shape tops with pintucks or shirring and tailor garments to flatter your proportions. Learn to adjust pants to create a perfect fit, drape your dress form like a professional and fit sleeves that hang just right. Take inspiration from our story about celebrated American couturier Charles Kleibacker, whose bias-cut dresses are completely museum-worthy. Projects in the issue include crafting a flowing, boho caftan; employing the latest trend of painterly touches to any sewing project and decorating your garments with hand-stitched details.
Get the latest including tips, techniques and special offers straight to your inbox.