Buttonholes in Tweed Fabrics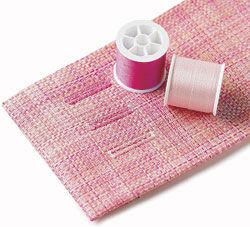 Beautiful multicolored tweed fabrics often pose a challenge when it's time to make buttonholes. While there is often a variety of colors in the fabric that can be matched, selecting just one can create a buttonhole that calls attention to itself. To help the buttonholes blend into the background more effectively, I select a couple of complementary colors from the fabric. I then use a slightly larger needle and a somewhat less-dense buttonhole, and stitch the buttonholes with two colors of thread through the needle.
Submitted by: K. Wolff, Laguna Hills, California
Get the latest including tips, techniques and special offers straight to your inbox.