Clone Yourself A Dress Form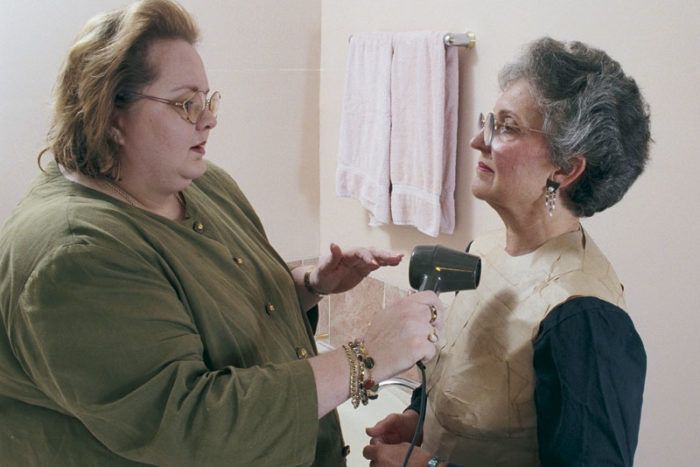 A few years ago I had a custom-fitted body form made for myself, which totally changed the way I fit clothes and alter patterns. Ever since, I've been telling anyone who'll listen how useful it is to have a full-scale duplicate of your body on hand when making clothes for yourself. But the process I used (making a surgical-plaster body mold, then filling it with an industrial foam) must have seemed a bit too costly and/or demanding, since not many people appear to have followed my advice. I've recently been investigating other form-making methods that are so simple, quick, and inexpensive that I've returned to my original evangelical enthusiasm, and am ready to start shouting out the message once again: every sewer needs a dress form!
Get more dress form ideas by ordering a subscription of Threads magazine. Print subscriptions come with FREE access to our tablet editions.
Make your own dress form, four ways:
• Create a Custom Dress Form
• Quick and Easy Duct tape dress form
• Close Fit Duct-tape dress form
• Molded papier-mâché form
• Paper-tape dress form
What's so earthshaking about having a clone in the sewing room? It's simple: fitting is the hardest thing about sewing, especially sewing for yourself, and having a form on which to solve your fitting problems transforms the challenge from a slow, abstract process of measuring and altering outlines on a flat piece of pattern paper into an immediate, hands-on process of playing with fabric (or paper) on a 3-D version of yourself. With a few pins, some muslin, and 20 minutes, you can explore more pattern tweaks (and learn more about fitting) on a custom form than you could in hours of flat-pattern investigation on paper.
Minor adjustments become so easy and obvious when you're looking at the actual problem in fabric on "yourself" that you often don't even need a muslin or a corrected pattern. You can simply reposition the seamlines involved right on the form, when you're ready to stitch them, without worrying that the weight or drape of your fabric might throw off your elaborate flat-pattern changes. This is the process I use on my form, for example, to correct all garments for my nonsymmetrical shoulders. Of course, custom-made forms are just as useful as commercial ones for all the traditional dress-form functions–draping, visualizing, shaping collars, holding garments during sleeve insertion and hemming, and so on.
How accurate, and where?
None of these fitting benefits is possible if the form you're using doesn't mirror with reasonable accuracy your posture, the shapes that make up your shoulders, the position and angle of your neck, and the unique distribution of your body weight. These issues are typically much more important than questions of circumference, since most clothes hang from the shoulders or the waist, and don't fit snugly. And this is precisely what the custom forms presented on the following pages provide (as did my poured-foam form): an accurate recreation of your posture and your shape, while keeping within an inch or so of your current circumference measurements. Commercial forms of all kinds, even if customized, inevitably put the emphasis the other way around; that is, they can be quite accurate about overall circumference but can't as easily mimic posture or weight distribution, so that their usefulness as personal fitting and draping aids is limited.
Speed and convenience
The best feature of all but one of the do-it-yourself forms described here is that they're quick to make, using materials that are very easy to find. With either the duct-tape or paper-tape versions, you can have a working form ready in less than two hours, having spent no more than $15. This essentially eliminates the anticipated-weight- fluctuations objection I've heard so often concerning more time- or money-consuming methods, since you can so easily repeat the process, if you think it necessary, later on.
So, let's look at the form-making methods I've observed over the past few months as I visited folks who'll make a dress form at a moment's notice. Each finds her process the one that makes the most sense for her temperament and gives her results that are more than adequately accurate and durable. Take your pick, and take charge of your fitting problems once and for all!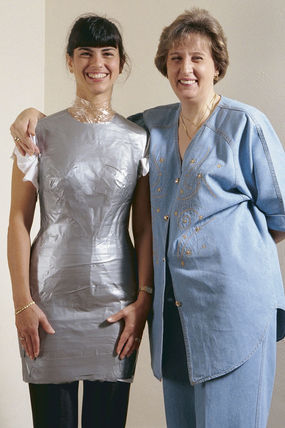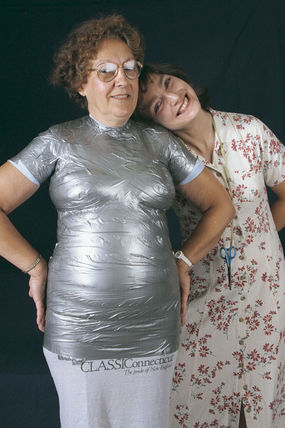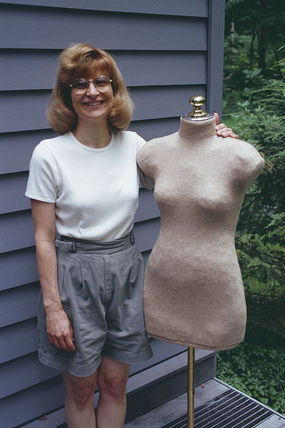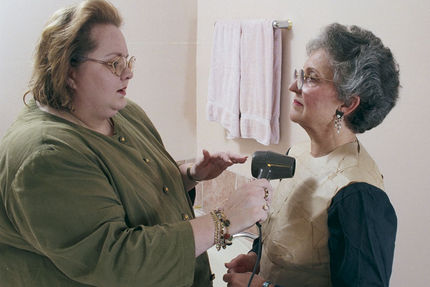 Molded papier-mâché form (left) is an exact replica of you.
Paper-tape dress form (above) is the easiest and cheapest of all.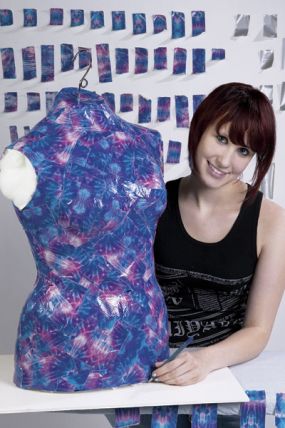 by David Coffin
from Threads #75, pp. 37-41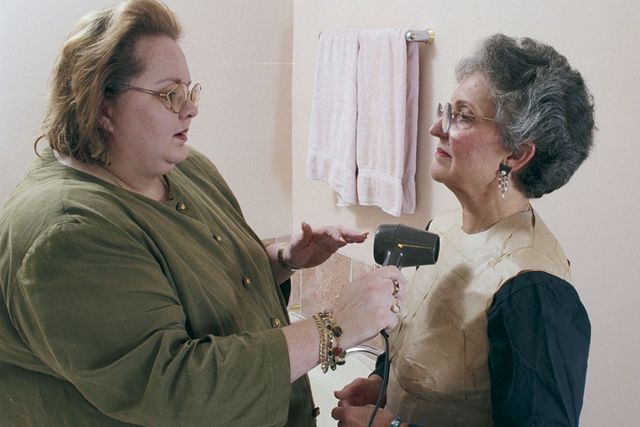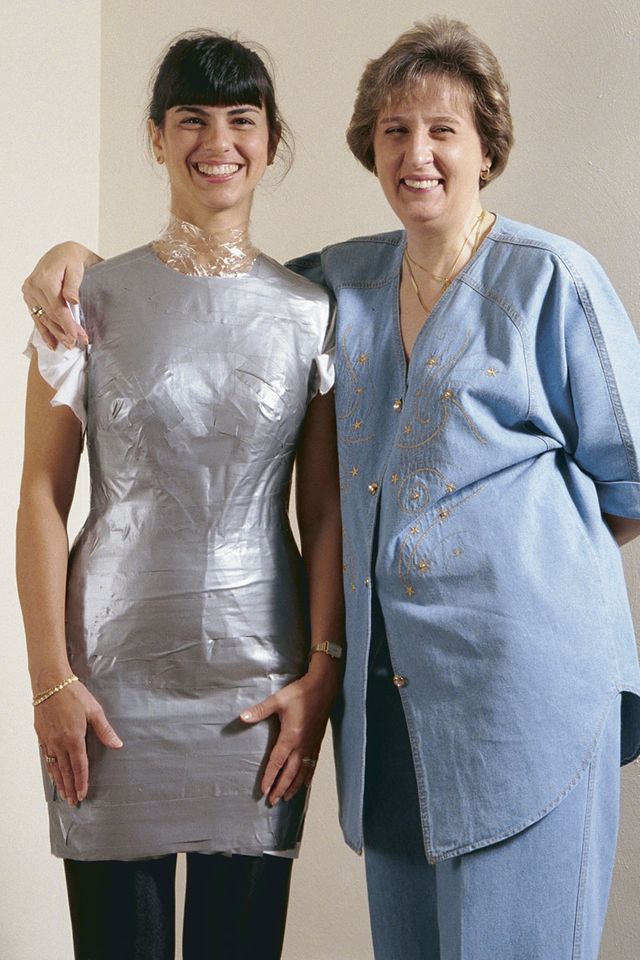 Duct-tape dress form (above) uses ordinary duct-tape as both the body-casting material and the final form. Another version of this Duct-tape dress form (not shown) is a bit more difficult but produces a closer fit.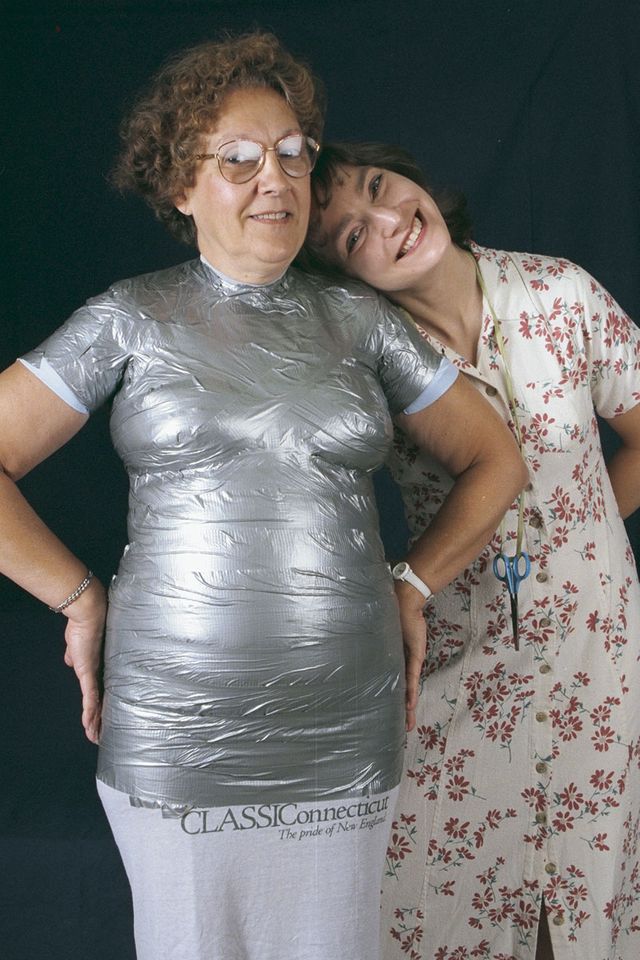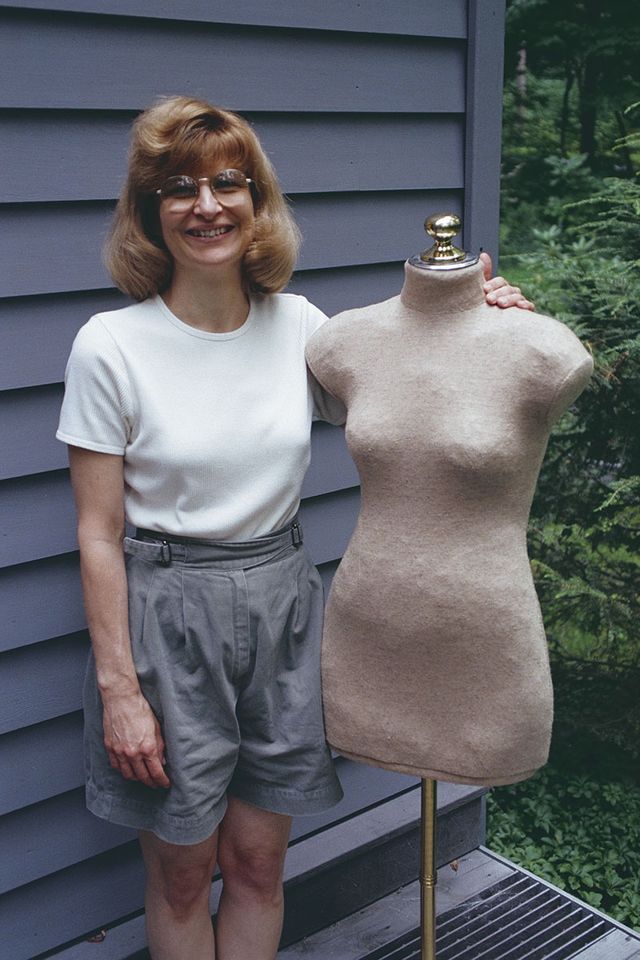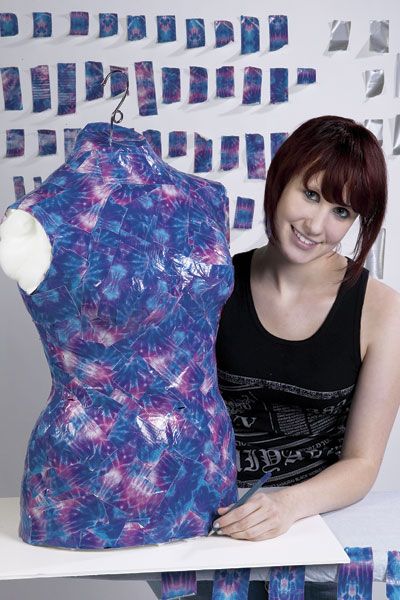 Check out this updated method for creating the ultimate fitting assistant.