Wrap-and-Dip Technique for Dyeing Fabric

by Lois Ericson
from Threads #72, p. 66
Tying or clamping fabric with string so that portions are held loosely while others are very tightly squeezed is a good way to form a partial barrier against bleach penetration when the wrapped fabric is submerged in a bleach solution. Clothespins, paper clips, and rubber bands provide other wrapping/clamping options. Weights (clean stones, full plastic bottles, and so on) may be necessary to hold wrapped pieces completely submerged while bleaching.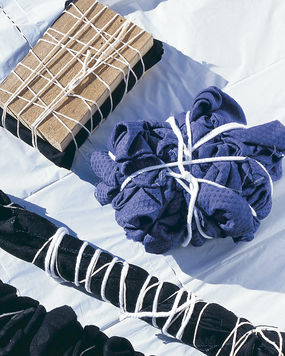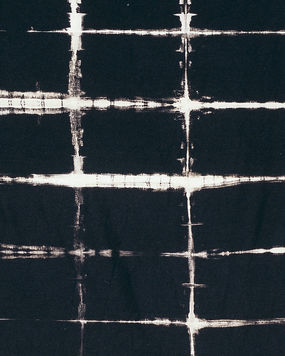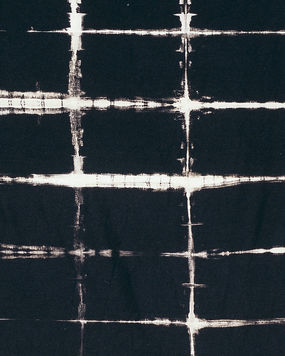 In the photo at left are several lengths of folded and wrapped fabric, including an accordion-folded fabric sandwiched between pieces of wood (finished fabric in middle photo), and a long, narrow bundle that's simply folded fabric wrapped with string (finished fabric in photo at right).
More on dyeing fabric:
Dyeing with Bleach
Resist-and-Spray Technique for Dyeing Fabric
Pipe-Wrapping Technique for Dyeing Fabric
Folded and wrapped fabric is ready to be dipped.
This fabric was produced by folding accordion style and wrapping between two pieces of wood.
FAbric was folded into a long, narrow bundle and wrapped with string to produce this pattern.
Get the latest including tips, techniques and special offers straight to your inbox.