Video: Cut Synthetics with a Hot Tool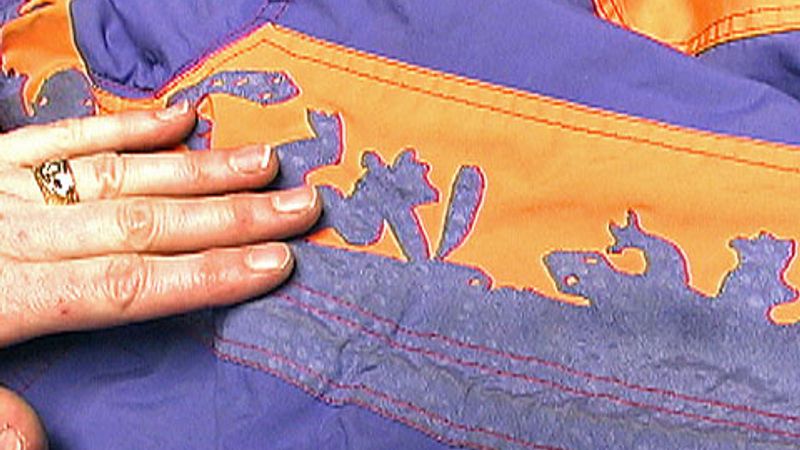 Gary Junken
with Rochelle Harper
Wood-burning tools and some fine-tip soldering irons can be used on nylon and polyester to cut and finish the edge, all in one step. The fine tip allows you to draw graceful curved designs freehand, and the heat-finished edge prevents fraying.
Watch as Rochelle Harper, Portland, Oregon, designer and author, demonstrates this easy method for transforming a plain pattern into a beautiful garment.
This is just one of the many "easy techniques for outerwear that works" to be found in Rochelle's book Sewing Outdoor Gear.