New Sewing Machines by Husqvarna Viking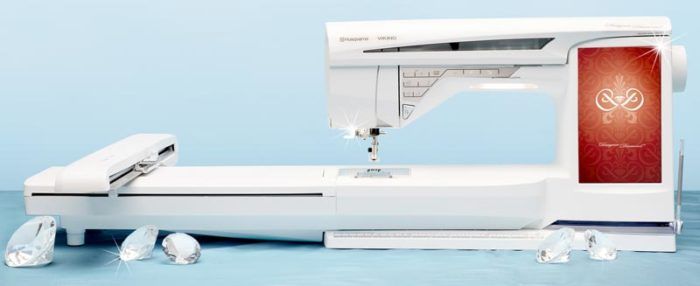 compiled by the editors of Threads
An Online Extra to Threads #140, p. 28
For more information on the Husqvarna Viking machines listed here, visit www.husqvarnaviking.com/us. For information on new releases by other manufacturers, see The Latest in Sewing Machines.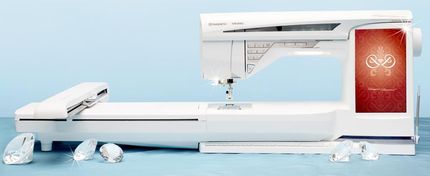 Husqvarna Viking—Designer Diamond
The HUSQVARNA VIKING® DESIGNER DIAMOND™ machine is the world's new top of the line sewing and embroidery machine. Now, sewers have the capability to create, view and customize embroidery designs in stunning detail on the largest and brightest, interactive VGA touch screen available in the sewing industry. At the touch of a fingertip or stylus, the DESIGNER DIAMOND™ machine will automatically embroider the sewers creation on the largest sewing and embroidery surface available. The new DESIGNER DIAMOND gives sewers and quilters the fastest, easiest path from concept to completion through its generous capability, remarkable convenience and exclusive sewing innovations.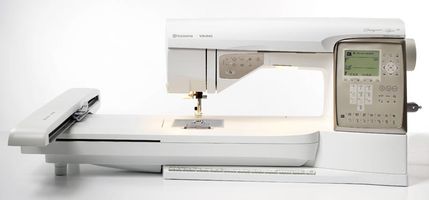 Husqvarna Viking—Topaz
The new HUSQVARNA VIKING DESIGNER TOPAZ 20 and DESIGNER TOPAZ 30 sewing and embroidery machines are ideal for sewing enthusiasts who seek premium innovations and for skilled sewers who want to increase their level of proficiency. Among the more than 100 features and benefits available in the DESIGNER TOPAZ line of machines, sewers will find capability, convenience and innovation for their personal projects ranging from quilts, garments, home décor or fashion sewing.
Photos courtesy of Husqvarna Viking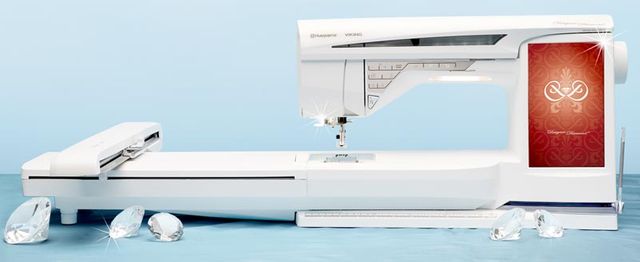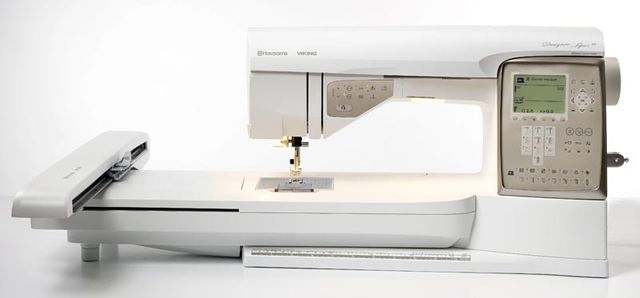 Husqvarna Viking Designer Diamond.