Create a High, Scrunch Collar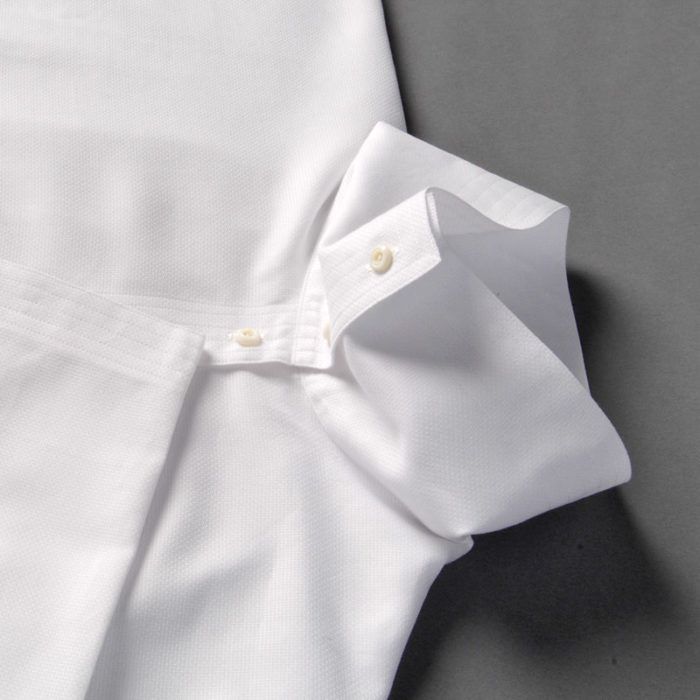 Pattern designer, teacher, and author Louise Cutting shows how to draw a special collar pattern with only the bodice pattern as reference. Just follow the directions below for perfect results every time.
A wide collar that falls softly around the neck is a change of pace for a blouse. Adding this collar to any pattern requires only a simple measuring process.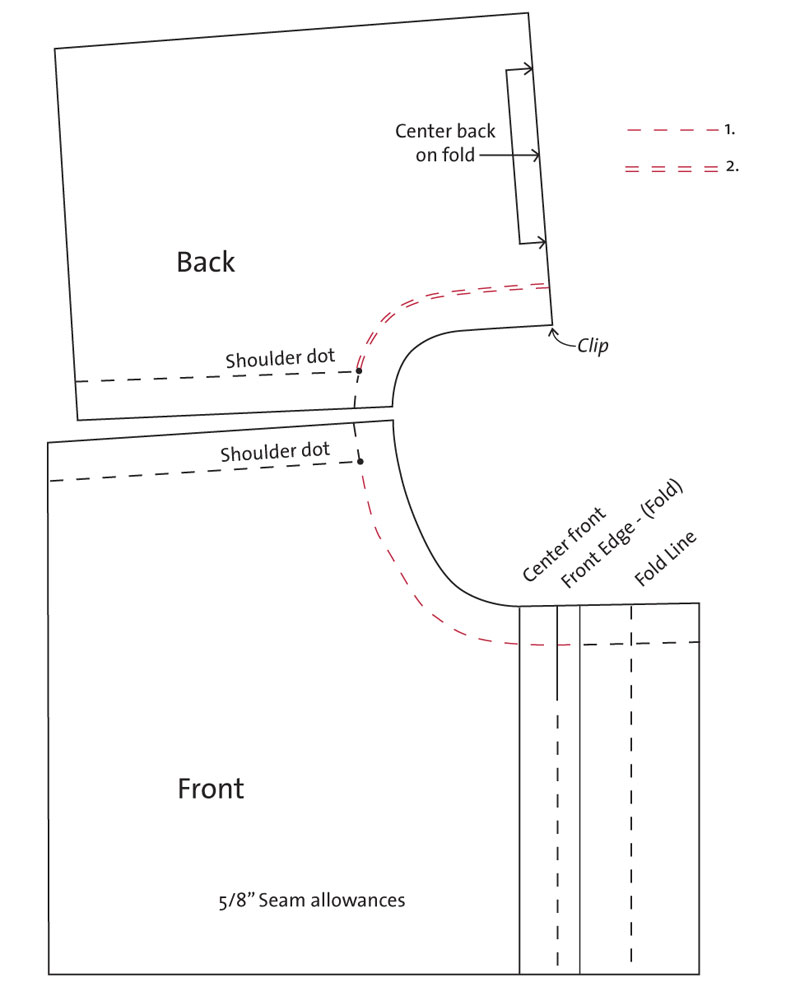 1) With your tape measure standing on its edge, measure the neckline seamline from the center back to the finished front edge. To do this, overlap the front and back pattern's shoulder seams, matching the seamlines.
2) Make a note of the distance from the center back to the shoulder seamline. You'll mark these distances on your collar seam later.
3) To make your new collar pattern, draw a rectangle twice the neckline measurement and 8 inches wide. Add a 5/8-inch seam allowance around all edges.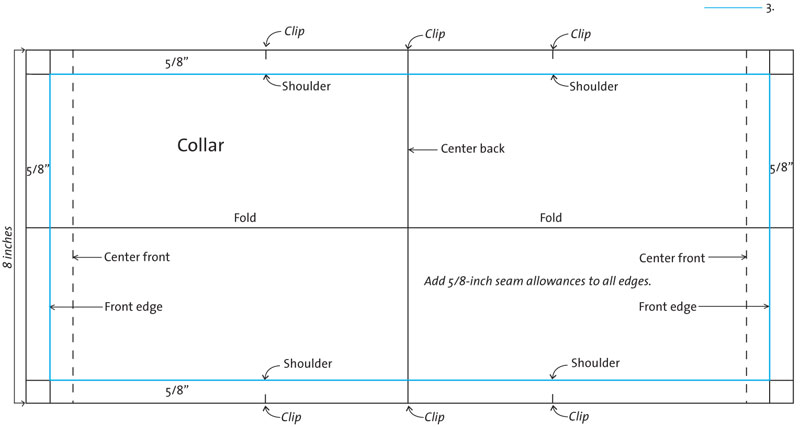 4) Fold the pattern in half lengthwise, and mark notches in the seam allowance to match the shoulder-seam distance. Use these to align the collar properly when you use your preferred method to sew it to the bodice.
Louise Cutting designs patterns and teaches all over North America. For more information, visit CuttingLineDesigns.com.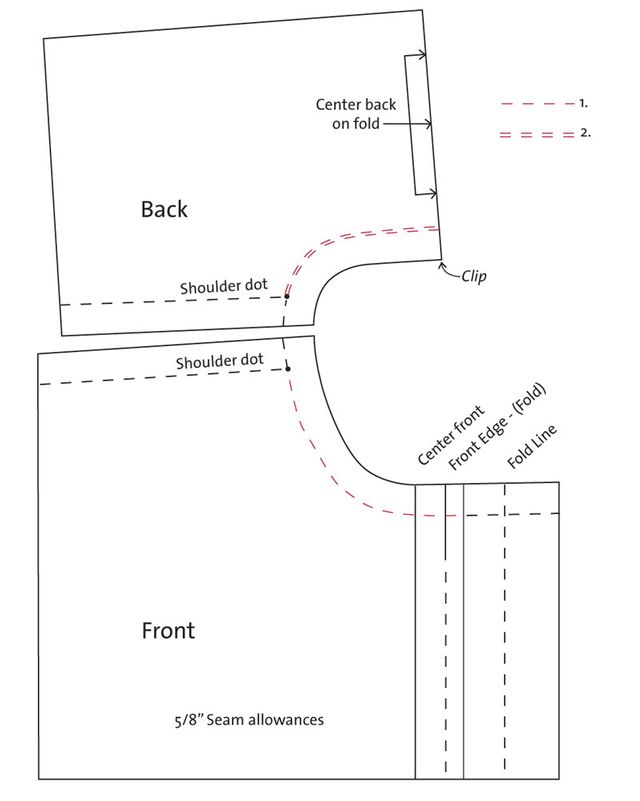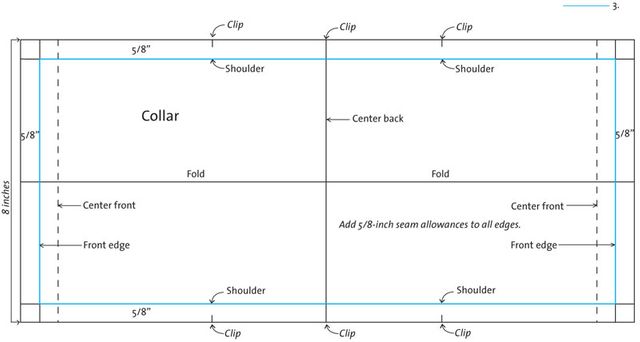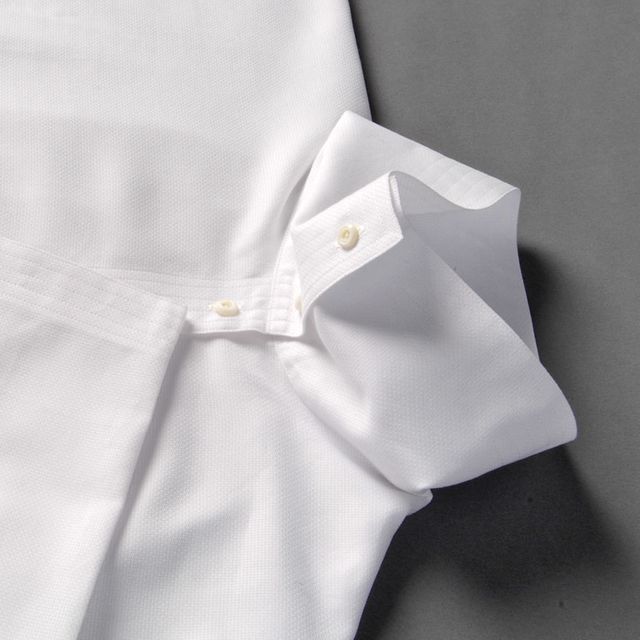 A soft scrunched collar adds an elegant touch to any shirt. Here's how to make this collar fit your favorite blouse pattern.