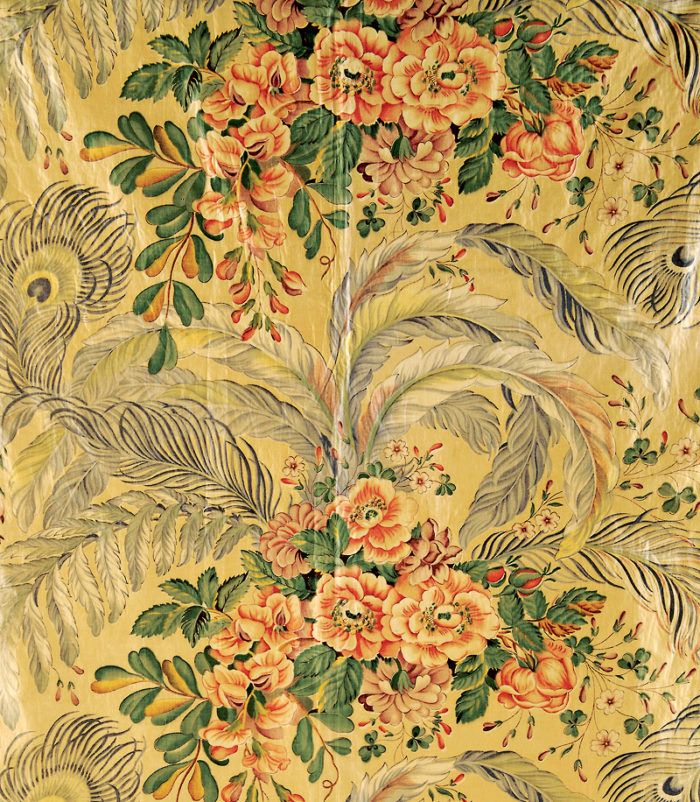 What is Chintz
The first chintz was boldly painted or vibrantly stained muslin and featured rich and exotic patterns of birds, flowers, and wildlife. Although this fabric originally came from China and India, the term "chintz" is derived from the Hindi word "chint," meaning broad, gaudily printed fabric. Made from extremely thin cotton, the early chintzes were widely used for bed coverings, quilts, and draperies.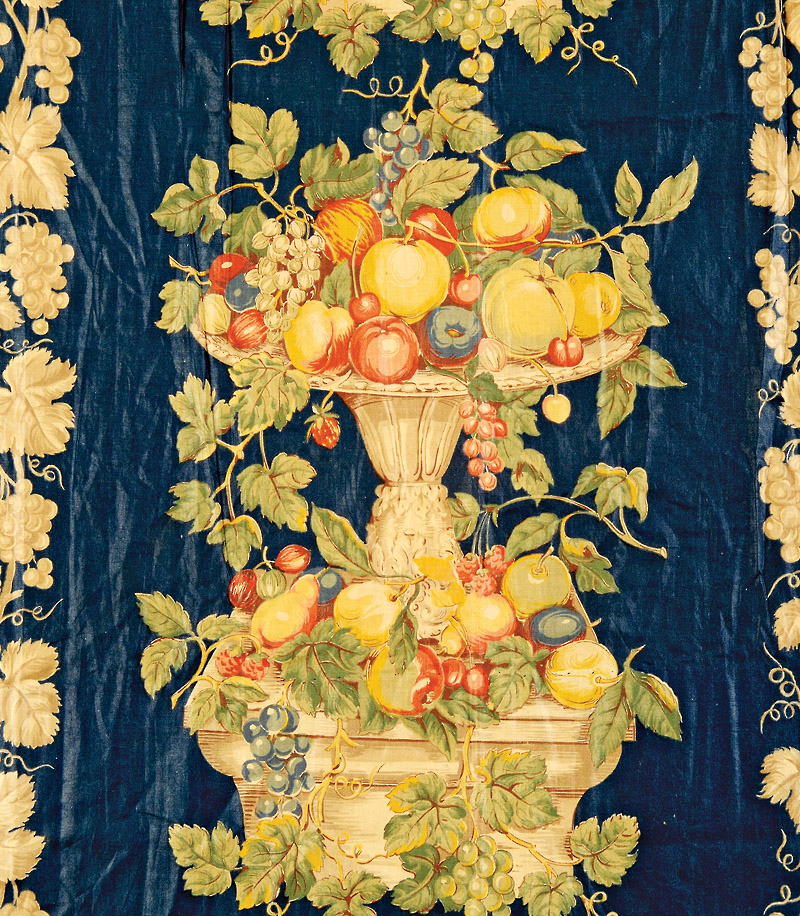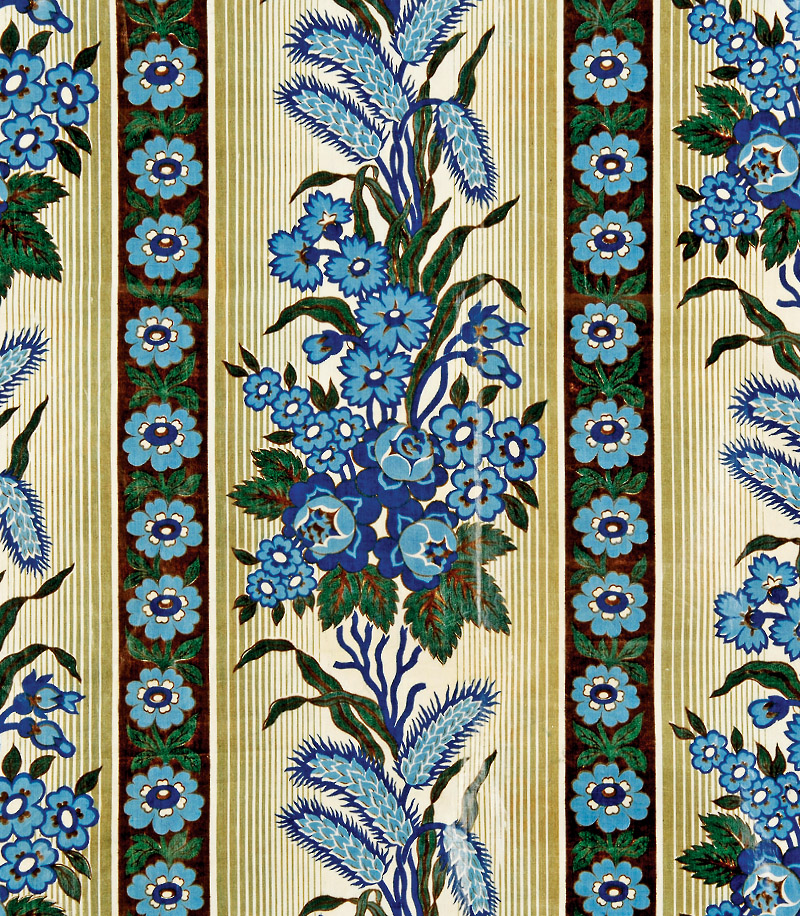 England; circa 1800.
England; circa 1800.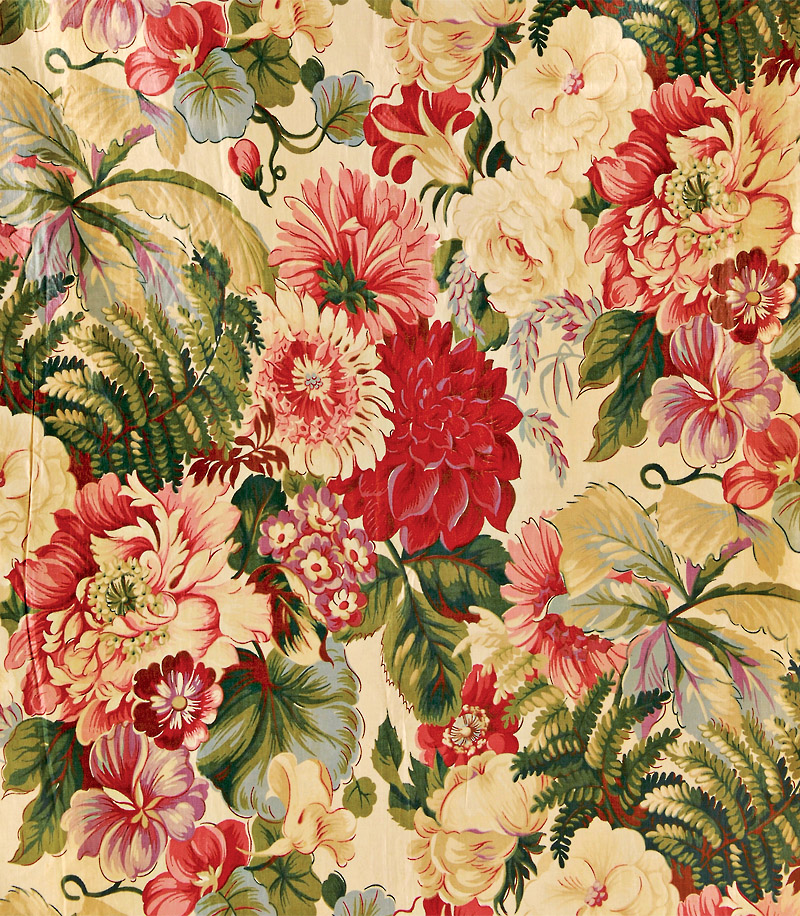 England; circa 1875.
England; circa 1900.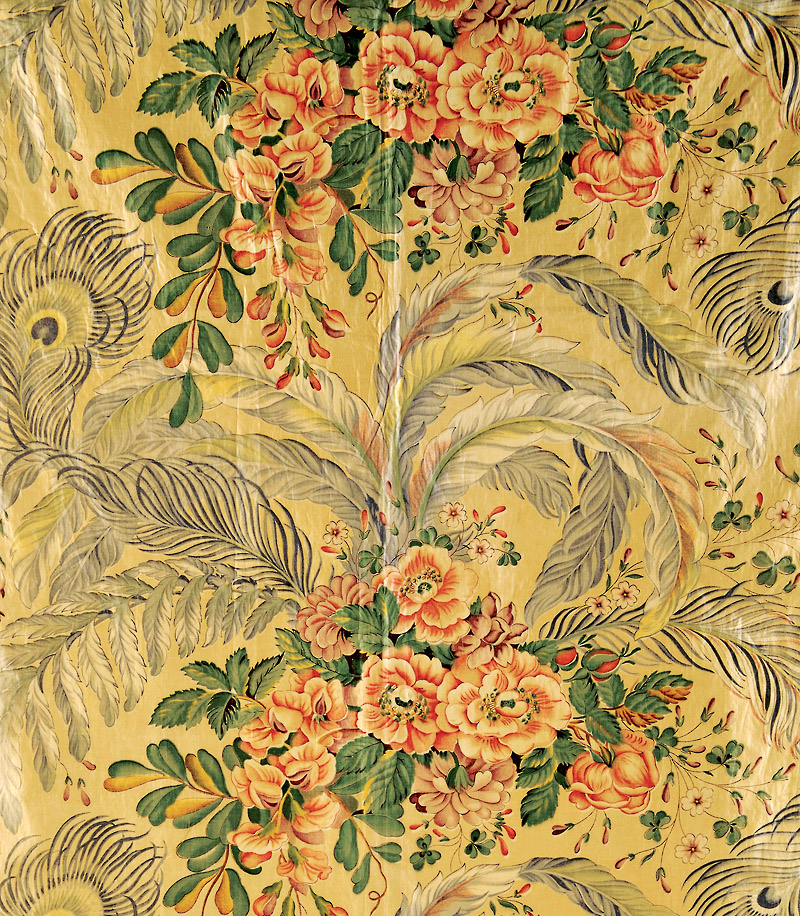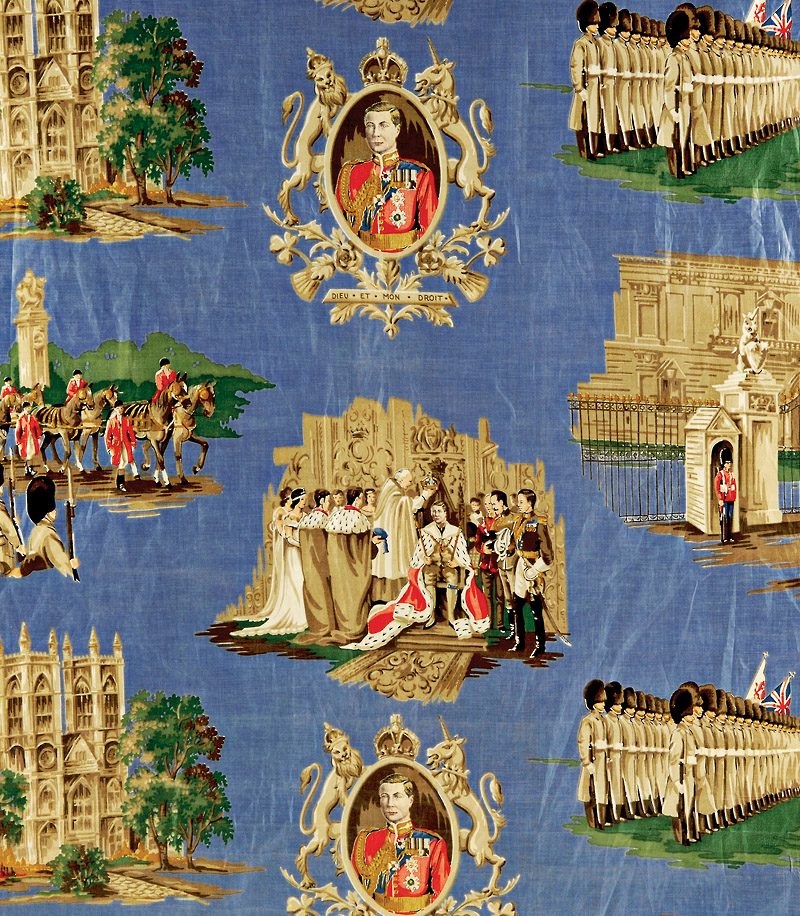 Origin unknown; circa 1900. England; circa 1936. 

Chintz made its way west in the early 1600s, courtesy of the British Raj and European explorers who loved the interplay of design and color. Within just sixty years of its European debut, imported chintz was so popular that the huge demand for it threatened the French and English textile industries. This led the French government to impose a ban on all imported chintz in 1686. Later, the British parliament followed suit and enacted a law that forbade the use of chintz for clothing and household furnishings.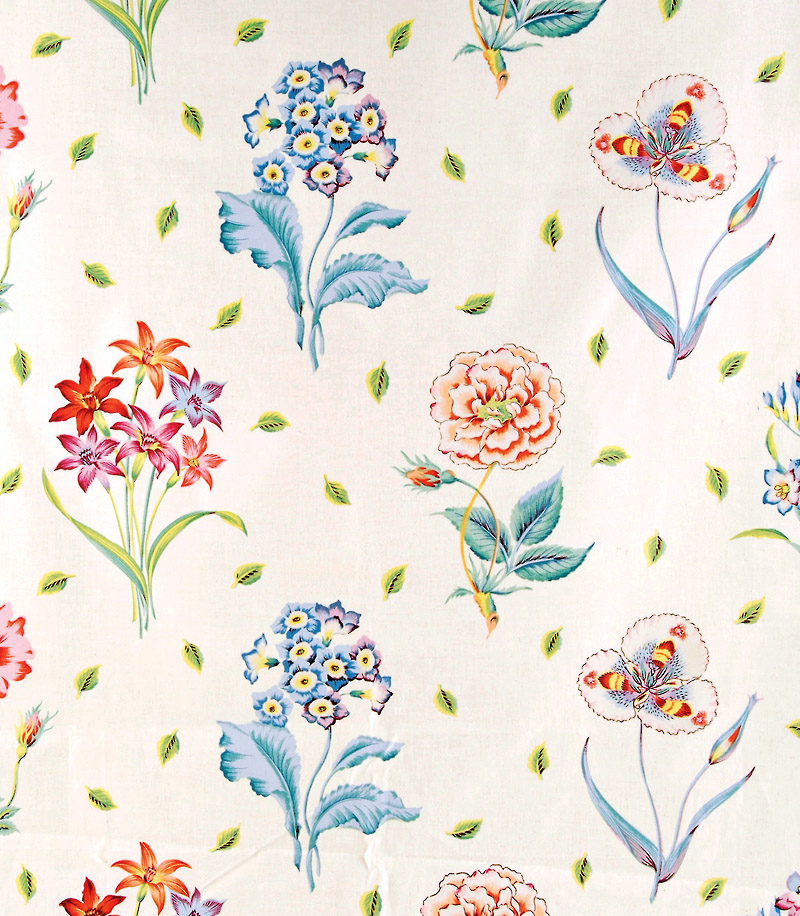 United States of America; circa 1985.
But legislation couldn't prevent the fabric from becoming even more popular, and legal loopholes helped make chintz the fabric darling of aristocratic home decor. The ban also helped to spur innovations in textile dyeing, printing, blocking, and glazing techniques in Europe.
Original Indian chintz was often coated with a waxy glaze to preserve the fabric and design. In England, textile manufacturers developed a wax resin process to replicate the shiny finish found in the imported fabrics, and to this day, English glazed chintzes are considered the finest in the world.
By 1759, English and French textile mills were producing their own gorgeous chintzes, and so the ban on imports was lifted. For the next one hundred years, chintz enjoyed a boom in popularity so overwhelming that the term "chintzy" became synonymous with anything common or overly abundant.
Modern chintz typically features bright and lively patterns, motifs, or pictorial scenes printed on a light-colored background. To extend the life of the fabric, the characteristic glaze now comes from vinyl resin that can withstand dry-cleaning.
Chintz is still extremely popular and can be seen everywhere-even on our own backs. That's quite a legacy for a fabric that was so pretty it became an outlaw.
The vintage chintz featured in this article can be found at Image Heirloom Linens/Lace, 32 North Colony Road (Route 5), Wallingford, Connecticut 06492; 203-265-7065.
by Michaela Murphy
From Threads #137, pp. 78-79
Photos: Sloan Howard. Vintage chintz source: Images Heirloom Linens/Lace