Mastering the Narrow Hemmer, Part One
Learn how to get the most from the narrow hemmer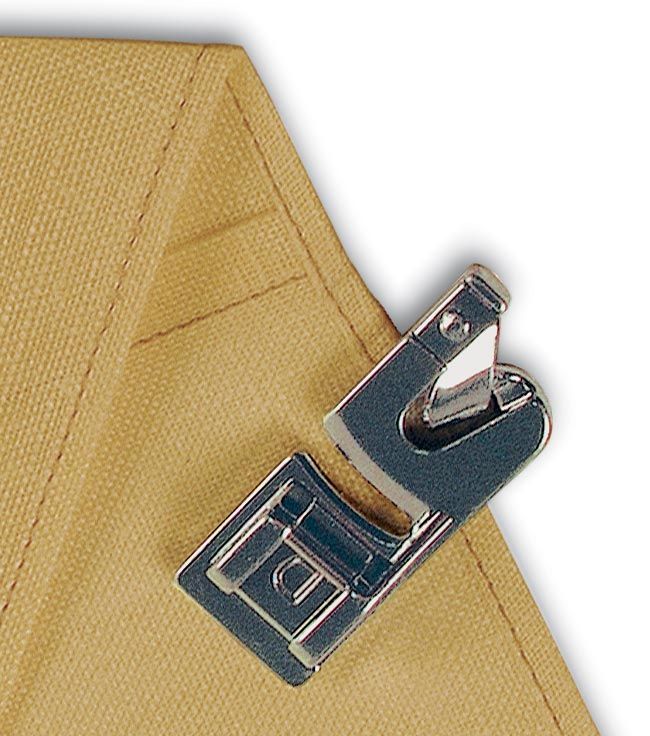 It's hard to imagine a more basic or useful edge finish than the narrow hem. You see it everywhere: on most blouses and shirts, many linings, sheer or circular skirts, as well as on scarves, ruffles, napkins, tablecloths, and handkerchiefs. But for all its simplicity, this tiny detail can be very challenging to make well. Its very narrowness makes any inconsistency in width or inaccuracy in stitching quite obvious. Pattern instructions for these hems usually read something like: "Turn edge under 1/4 in., press, stitch near fold, trim to 1/8 in., then turn under, press, and stitch again."
After many unsuccessful attempts to do this without burning my fingertips and producing uneven, amateurish results, I decided to try the professional approach: using one of the narrow-hemming presser feet available for my sewing machine. Like many sewers, I was at first frustrated with the narrow hemmer. But persistence and practice paid off, and it has become clear to me that using a foot is the only way to go. In the photos here and in the related articles, I'll show you in detail how to choose the appropriate foot, keep your fabric feeding smoothly, deal with crossing seams, corners, and other typical hemming situations, and how to achieve decorative hemming effects. But before we plunge in, let's clarify some terms, and consider a few basic points about fabric choice and handling.
Anatomy of the narrow hemmer
Start your 14-day FREE trial to access this story.
Start your FREE trial today and get instant access to this article plus access to all Threads Insider content.
Start Your Free Trial
Already an Insider? Log in