Button Bangles: Off the Cuff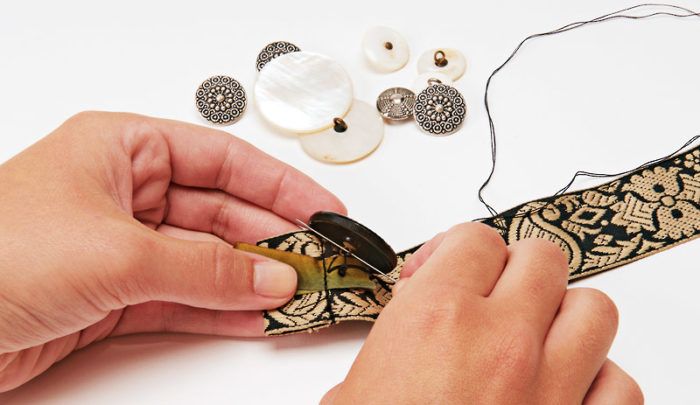 by the editors of Threads
an excerpt from Sew Stylish: Gifts to Make (October 2007)
A ribbon cuff is a great way to show off a collection of vintage buttons. Cut a wide ribbon to wrist-length, plus one inch. Turn under and stitch the ends, then follow the directions below.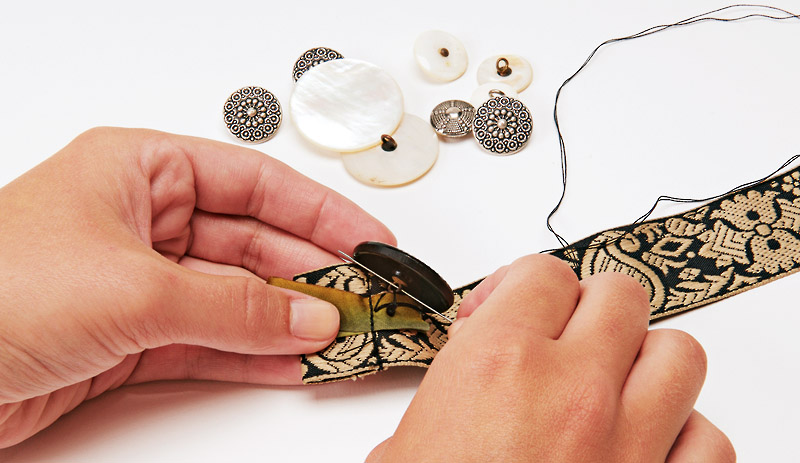 1. Hand-sew a small button to one end of the cuff, and a corresponding loop of 1/4-inch-wide ribbon to the other end.


2. Then sew each vintage button on by hand. Overlap slightly, as shown.
Photos: Sloan Howard