How to Choose Fabric for Plus-Sized Sewing
Here are some tips for choosing the right fabric for your plus-sized garments.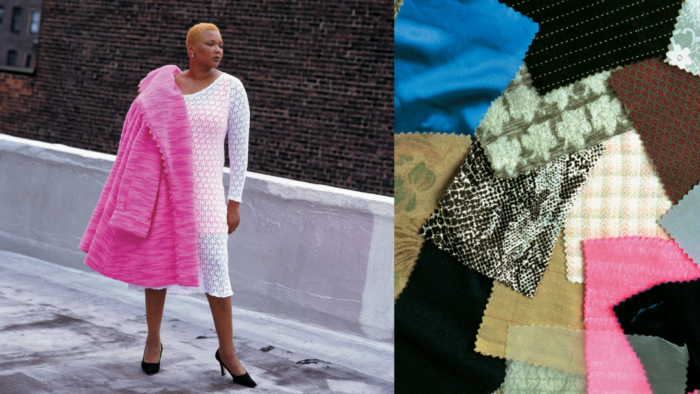 Plus-sized sewers must understand that the fiber content of the fabric that they choose affects the success or failure of each garment that they sew. Fabric choices affect a garment's design, durability, comfort, and care requirements. Here are some tips for choosing the right fabric for your plus-sized garments.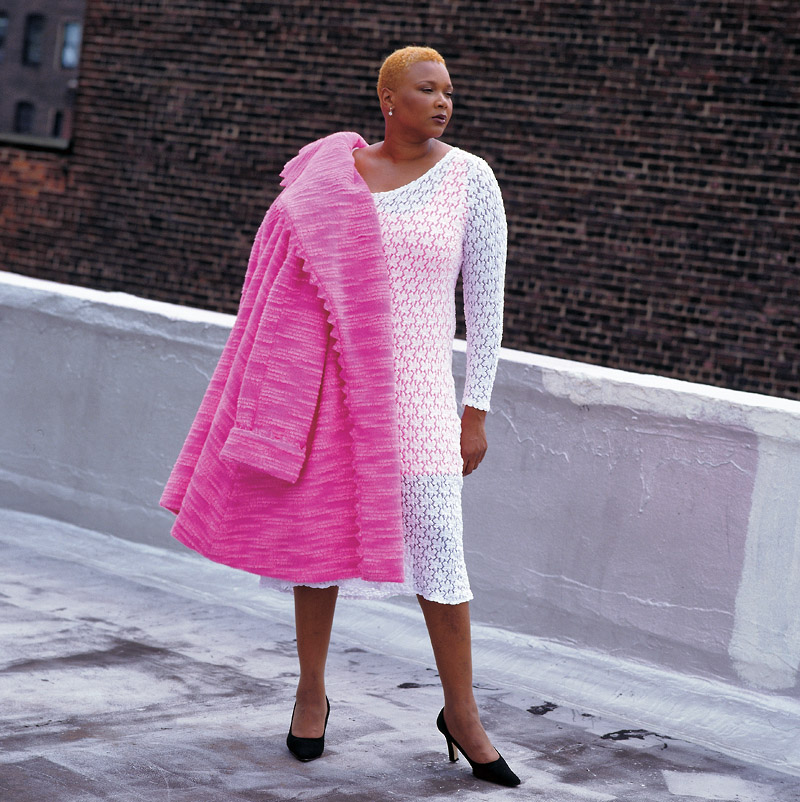 When you walk into a fabric store, your senses of sight, touch, and even smell are immediately stimulated by the hundreds of colors, patterns, and textures that you see in the fabrics arrayed before you. Fabric is such a sensual pleasure! While the beauty of fabrics elicits a visceral and passionate response in most sewers, there is much more to fabric than meets the eye— or fingers and nose, for that matter.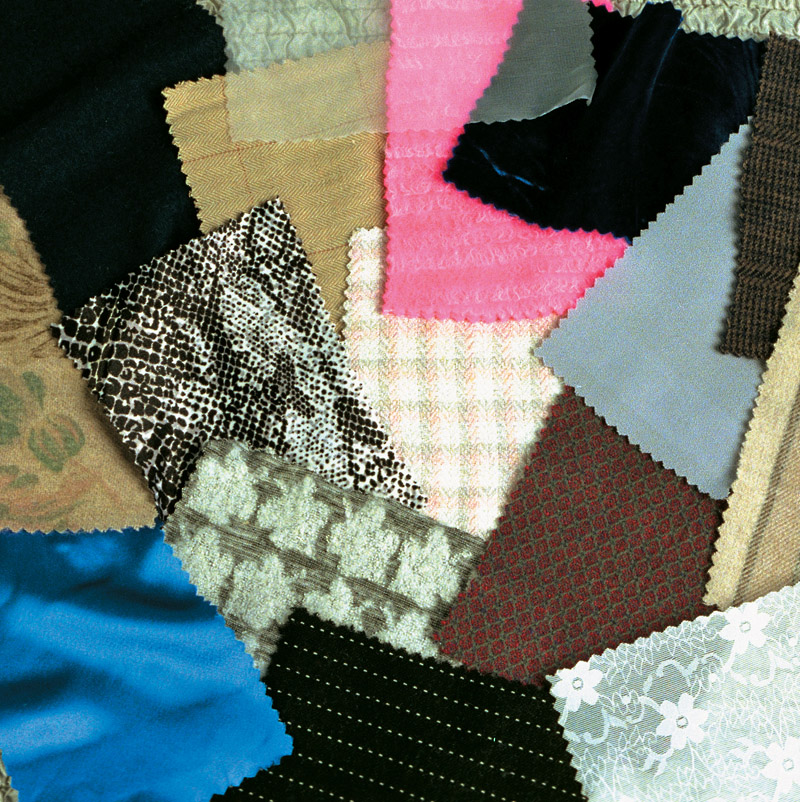 There's more to fabrics than meets the eye. From the sheerest sheer to thick and textured, from restrained pinstripes to hot pink, the options are almost limitless. Fibers are the smallest units from which fabrics are made. They are twisted together to form threads that are woven or knitted into fabrics. Every fiber has a characteristic set of performance properties, which affect your garment's success no matter what style of fabric those fibers are woven into. That's why the name of the fiber or fibers that make up a fabric is the most important piece of information that you need to consider before you purchase it.
Some of these performance characteristics have to do with aesthetics, the way a fabric made from a particular fiber looks. For example, the fabric's hand describes all its tactile qualities, that is, everything you can feel with your hand. Some qualities of hand are how smooth or textured the fabric is; its drape, or how softly or stiffly the fabric hangs when gathered; its luster, or how dull or shiny it is; and its wrinkle resistance.
Every bolt of fabric you look at has a name. These names can be confusing, however, because they may refer to a trade name, such as "Ultrasuede"; a textile mill name, such as "Burlington"; a manufacturing process, such as "acid-washed" or "sueded"; a fabric finish, such as "Visa" (polyester); a weave, such as "satin", or the name of a fiber or blend of fibers, such as "ramie."
It's no wonder that in my custom clothing business, when I talk to brides who want a "silk" wedding gown, I eventually learn that what they really want is a fabric that is "silky" and shiny. I have to explain that satin, for example, is a particular weave and can be woven from numerous kinds of fibers, such as silk, polyester, nylon, acetate, rayon, cotton, and even wool. Silk, on the other hand, is a particular fiber that can be woven or knitted into a wide variety of fabrics, from the most gossamer chiffon to heavy, stiff suitings.
Another performance characteristic that affects design is the fiber's durability. For example, some fibers are more resistant to abrasion than others, and some are stronger than others.
Comfort factors are also very important when selecting fibers for plus-sized designs. Some fibers are naturally absorbent and others are moisture repellent. A ripstop nylon that works well for a lightweight raincoat would not be comfortable for a warm weather nightgown. Some fibers breathe, that is, allow air and moisture to pass from the body to the outside air, or they may be occlusive, that is, hold in body heat and moisture. Some fibers burn; some don't (see Burn testing, below).
Federal laws require that all textiles be labeled with the generic or trade name of the fabric, the fiber content by percentages, and the country of origin. It's common practice, however, for stores to sell "mystery" fabrics with no labels or sometimes with labels that are incomplete or incorrect.
In better sewing stores, you can ask a clerk to burn-test a mystery fabric by snipping off a tiny swatch, holding it with tweezers over a metal pan or ashtray, and setting it on fire. Very generally speaking, protein fibers, such as silk and wool, smell like burned hair and leave a crushable black bead. Vegetable fibers, such as cotton, linen, or ramie, and cellulosic fibers, such as rayon or acetate, leave a fluffier ash and smell like burning paper. Most noncellulosic synthetics, on the other hand, usually leave a hard, plastic bead, which tells you what they're really made of.
If you find a fabric that is not labeled and the store will not burn test it, do not buy it! You won't know what you're paying for, and you won't know how the fabric will perform for your design.
Because each fiber differs in how it performs in terms of its aesthetics, durability, and comfort, you must determine the fiber content of every fabric you buy. This information should be written on the bolt end or on a tag attached to the roll of fabric.
Natural fibers
Generally, natural fibers are the best investment for plus-sized apparel. They are easier to sew because they press well, and they look and feel best on our plus-sized bodies.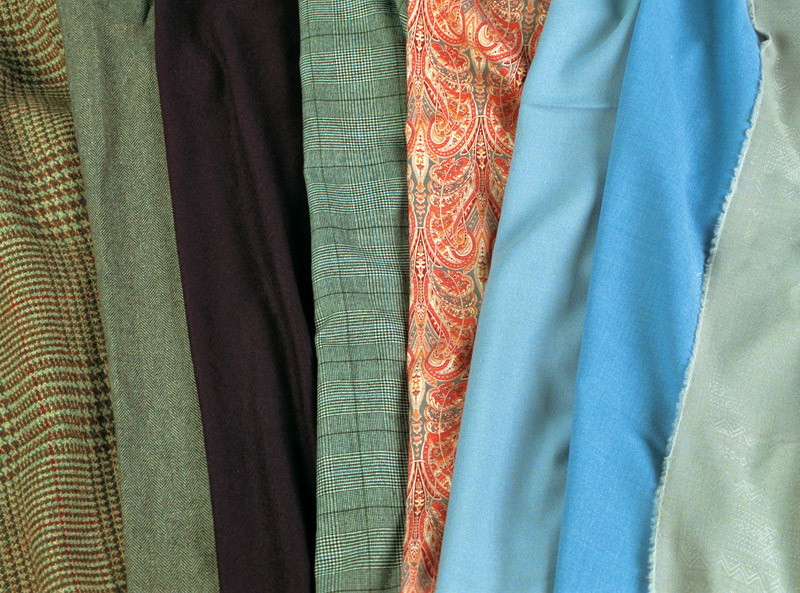 Natural fibers are the real thing. These are all wool, but they range from sturdy and tweedy to delicate and drapey. Woolens and worsteds— Woolens and worsteds are usually knitted or woven from the hairs of sheep. They usually require dry cleaning, but many knits, wovens that have been treated with special resins, and tightly woven twills like gabardine can be preshrunk, then hand-laundered in cold water, and hung or laid flat to dry.
Woolens are made from the shorter hairs of a fleece. They are warm, absorbent, bulky, and fuzzy. For these softer fabrics, pilling, abrasion, and felting from perspiration, body warmth, and pressure can be a problem, for example, on plus-sized pants at the upper, inner thigh. Luxury woolens are made from the hairs of other animals, including cashmere from a particular breed of goat, alpaca, camel hair, and angora from rabbit's fur.
Worsteds are woven from the longer fleece hairs from a higher twist yarn, which makes for a relatively finer, firmer thread. They are generally lighter in weight and thinner than woolens, are wiry, smooth, and slightly lustrous, and have a hard surface that wears very well. Worsteds make excellent jackets, skirts, and pants for plus sizes. They look classy, skim the body, resist wrinkling, breathe well even in tropical climates, and wear like iron.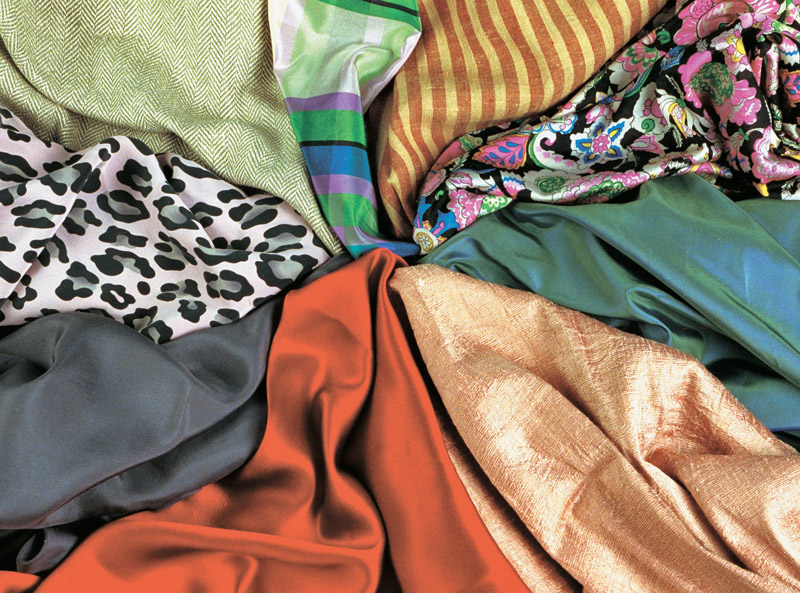 Filament silks are as vibrant as stained glass. Raw silks are as comfy as a cocoon.
Silk— Silk is a protein fiber that is naturally spun by silkworms, just as a spider spins its web. Silk is luxurious and comfortable to wear, especially in hot and humid climates. Brightly colored silks or those used for heavily constructed garments like tailored jackets should be dry-cleaned. Silks in light colors or those used for simple garments can be hand-washed in cool water and hung to dry, as has been done for the last 3,000 years of silk production.

Tip
Some silks for closely fitted garments need to be underlined to avoid seam slippage. Seam slippage is that crosswise shredding that can occur at stressed vertical seams. To test for seam slippage, use your fingernail to scratch the fabric gently crosswise. If the threads shift easily from side to side, slippage is likely to occur. Filament silk is made from very long, smooth silk fibers, so it's slippery and lustrous. Raw or noil silk is made from shorter pieces of silk fiber. It's much less expensive than filament silk and feels similar to cotton. Raw silk may abrade and pill because of the shorter fiber length, but it drapes, sews, and presses easily and makes beautiful, comfortable, and luxurious sportswear. For the last few years, all kinds of silk have been at their lowest prices in three decades, to the point that Chinese farmers are cutting down their mulberry trees (silkworms eat the leaves) to make way for more profitable crops. Take advantage of this market low, and choose silk over synthetics, which may cost no less than silk.
Cotton— Cotton is comfortable and absorbent, drapes well, and varies widely in quality. Generally, look for a close weave and a long fiber length. Pull a thread from the cut end of the cotton, untwist it, and look for fibers over 1 in. long.
Some cottons are heavily sized, or starched, to make them seem crisper, heavier, and more expensive, but of course the sizing will wash out when the fabric is laundered or dry-cleaned. Oftentimes you can hold a cotton up to the light and actually see particles of starch clinging between the warp and the weft. Most cottons launder well, but bright colors may fade, and many cottons may require ironing. Dry-clean cottons only if the construction is complicated, such as for a tailored jacket, or if the colors are bright, such as for a cerise pique evening dress. Dry-cleaning fluids are harsh on natural fibers and can leave residues (which are actually other people's dirt) that cause yellowing on whites and light colors. Cottons are an excellent choice for all kinds of plus-sized apparel.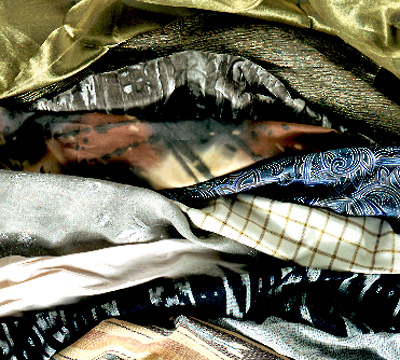 From gauze to suitings, crisp and cool linen is a prudent luxury. Options are almost limitless. Linen— Linen fibers come from the flax plant and have been around even longer than silk. Ancient Egyptian mummies were wound in strips of linen, some of which are still intact today. Linen is one of my favorite fibers for plus-sized designs. It is beautifully breathable and strong and wears very well. It's crisp, slightly lustrous, and luxurious. Linen fabrics vary in weight from transparent handkerchief linen to heavy upholstery fabrics. Look for a tight weave and avoid linens with heavy sizing.
Most linens for simpler garments and lighter colors can be hand-washed in cool water and hung to dry, while bright colors and complicated garments are best dry-cleaned. Linen softens with each washing and eventually develops an almost velvety patina. Yes, linen does wrinkle, which you can test by crushing the fabric in your hand. Often the wrinkles on heavier linen quickly fall out, and some linens have been treated with resins to resist creasing. To me, the "used handkerchief look" shouts luxury, so learn to love the wrinkles!

Tip
Note that some fabrics and much ready-to-wear may be labeled "linen" but contain no flax fiber at all. They are simply cheaper, crisp, woven substitutes made of cotton, rayon, or polyester, or they may be blends with a small percentage of flax. Other plant fibers such as hemp, ramie, and jute function similarly to linen, but their fibers may be relatively shorter than those of other vegetable fabrics, so they may not wear as well. You can pull a fiber from the cut end of the piece to test it as you can with cotton.
Synthetics
Man-made fibers are identified by their fiber name, trade name, or the manufacturing process used to turn the basic fiber into a fabric. Most synthetics were developed to replace more costly or less available natural fibers.
Rayon— One of the oldest synthetic fibers is rayon, which was first made from the cellulose in wood pulp in 1889 as a substitute for silk, linen, wool, and cotton. It was widely used during and after both WWI and WWII when sources for natural fibers were disrupted. Rayon fabrics are strong when dry but weak when wet. They are breathable, resist abrasion, and drape attractively. They also shrink when laundered, and most wrinkle very badly.

Tip
Since many fabrics labeled "rayon" do not specify what type of rayon, it's sometimes hard to guess how they will perform. When in doubt, buy 1/4 yard and preshrink the swatch before you buy more. A crisp, tweedy suiting may work fine if it is underlined and dry-cleaned, but it could change to a wrinkly, soft, gauzy mess after washing. Viscose rayon tends to wrinkle the most of all the rayon manufacturing processes. Cuprammonium rayon uses copper compounds to dissolve the cellulose; it is a relatively finer fiber that is crisper and more drapable, launders more easily, and does not wrinkle as much as viscose rayon. Bemberg lining fabrics are an example of this type of rayon. Polynosic rayon is completely washable and has a hand similar to high quality cotton. Tencel is a trade name for a rayon similar to polynosic rayon, which is manufactured by a fairly new process in the United States.
Acetate— Acetate was also developed as a silk substitute; it is often used for bridal, evening, and lining fabrics. It is also a cellulosic fiber made by dissolving cellulose from wood pulp in acetone. That's why acetate will dissolve in acetone nail polish remover. Acetate is usually dry-cleaned and may water-spot from perspiration or during steam pressing from errant drips. However, it is lustrous and crisp, comfortable and breathable, so it is an excellent choice for plus-sized eveningwear and linings.
Acrylic— Acrylic fiber was developed as a substitute for woolens, and it is often seen in the form of knits and fleece fabrics. Acrylics are warm, bulky, fuzzy, stretchy, and comfortable to wear and can be easily washed. Because this fiber is soft, it pills easily and also holds static.
Nylon— Nylon, also a substitute for silk, is usually slippery and very strong and drapes well, but it is also occlusive and has a very low melt temperature, so it doesn't take a press very well. Nylons range in use from bulletproof ballistic cloth to Cordura luggage fabric to the sheerest of panty hose. Because most nylons do not breathe, you may wish to avoid them for most garments. Some of the newer types of nylon, such as Taslan or Supplex, are more comfortable and make excellent lightweight, windproof, and water-repellent outerwear for plus sizes.
Spandex— Spandex, also tradenamed Lycra and Glospan, was developed as a substitute for rubber after WWII. Spandex is usually covered with other fibers such as cotton, nylon, silk, or wool to produce blends for knitted and woven fabrics. A little spandex in a fabric adds stretch for shapewear, increases movement for active sportswear, and adds comfort and body to all fabrics. Never use chlorine bleach on any fabric containing spandex—it will yellow and deteriorate the fiber.
Polyester— Polyester, a.k.a. "The Famous Twin Sisters Polly and Esther," is really a form of plastic made from petroleum products. Polyesters are wrinkle resistant, durable, cheap, widely available, and attractive looking, but they do not breathe. They are extremely unabsorbent and uncomfortable to wear, especially for large, warm people. Wearing a polyester blouse or lining next to your skin, particularly in hot and humid climates, can make you feel as if you're wrapped in plastic wrap, which is indeed the case.
Although polyester can be washed and dried, it also attracts body and food oils like a magnet. They may not launder out, thus the dreaded "ring around the collar" that can develop on polyester or polyester-blend shirts. Because polyester doesn't press well, it is also more difficult to sew than a natural fiber. Please avoid polyester for your everyday garments. When you need to wear a garment for only a couple of hours at a time in a climate-controlled environment such as in the evening, polyesters are fine; otherwise, they will make you look and feel miserable.
Blends combine both the best and worst of their components' performance characteristics. A cotton/polyester blend, for example, may make you feel sticky and will hold oil stains, but it won't wrinkle as much as all cotton. Blends also pill more easily than single fiber fabrics because different fibers may not stay twisted together and may break loose to form pills.
During her more than 30 years of sewing experience, Barbara Deckert has personally worn every pattern size from 12 to 32. A member of the Professional Association of Custom Clothiers, she has developed methods to quickly and fearlessly adjust patterns to fit the unique bodies of women of all shapes an sizes. The author of Sewing 911 (also published by The Taunton Press), Deckert has been a frequent contributor to Threads and Sew News magazines.
Photos: Jack Deutsch and Susan Kahn
Excerpted from Sewing for Plus Sizes by Barbara Deckert