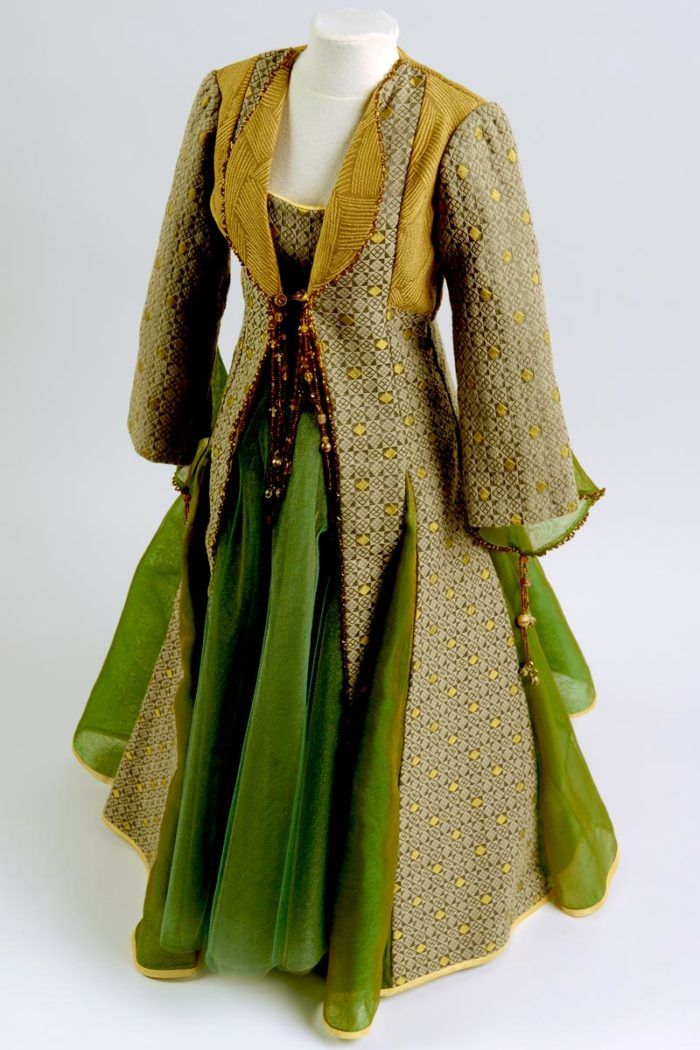 An Online Extra to Threads #141, pp. 72-73
As the saying goes, good things come in small packages. In Threads issue #141, we interviewed Anne Hand, an artist and associate professor of fashion design at Philadelphia University, who deftly creates intricate mini garments, proving that bigger isn't necessarily better. Her half-scale work incorporates the finest fabrics and trims, couture stitching and draping techniques—and, at times, a touch of whimsy. Here is a look at more of her work: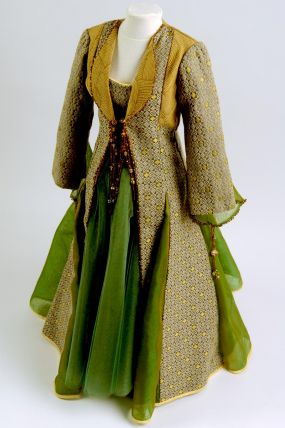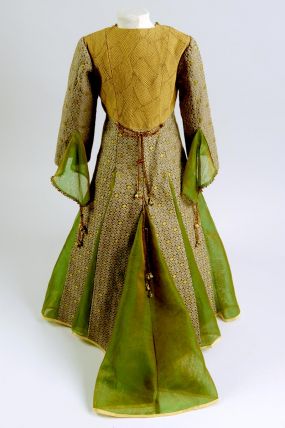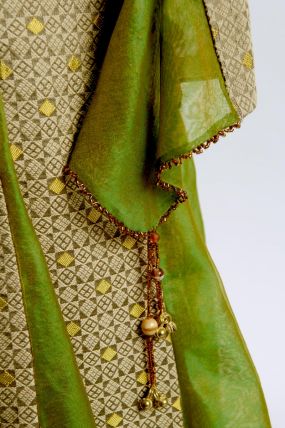 Beaded trim and sheer godets trim a subtly patterned gown.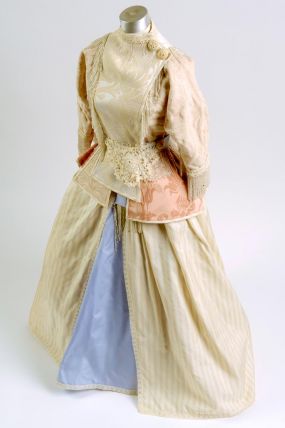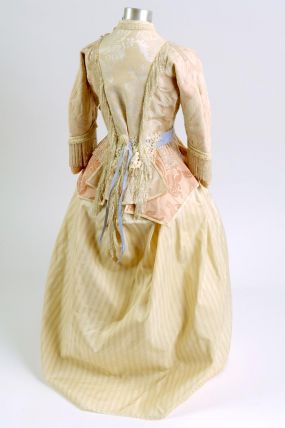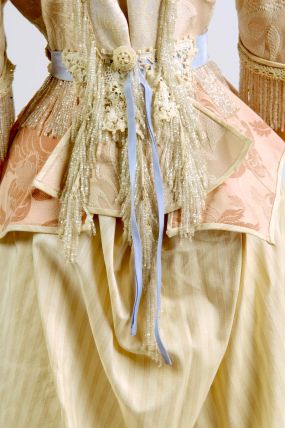 Pale pink fabrics with accents of sky blue are soft as a summer afternoon. Note the ornate lace and fringe trim, and antique button.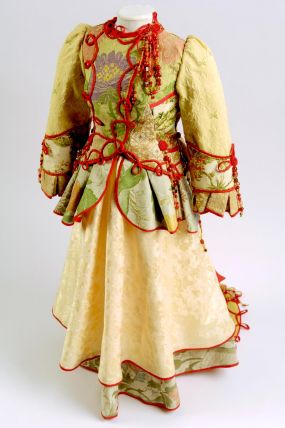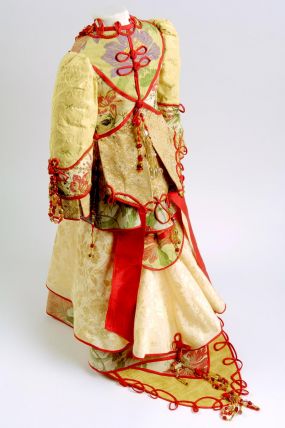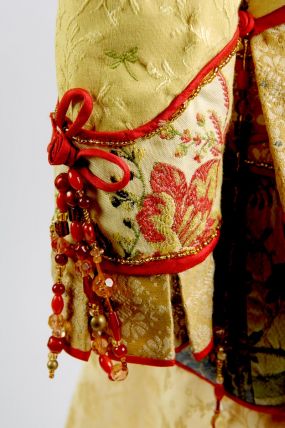 Very narrow bias tubes form curly loops on this layered ensemble, enhancing the Asian flavor of the floral fabrics.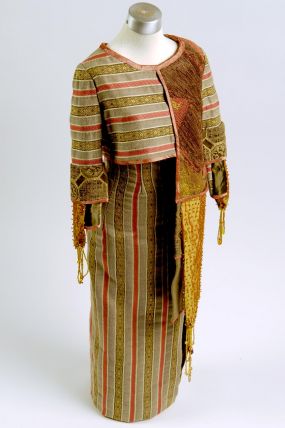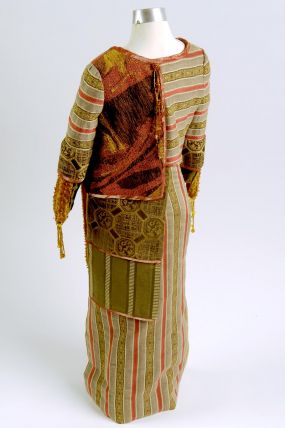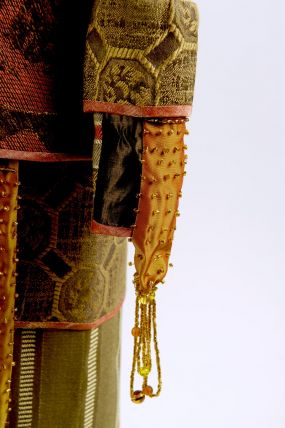 Fine stripes and delicate bias edging outline a geometric design.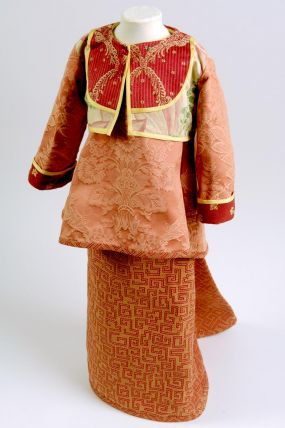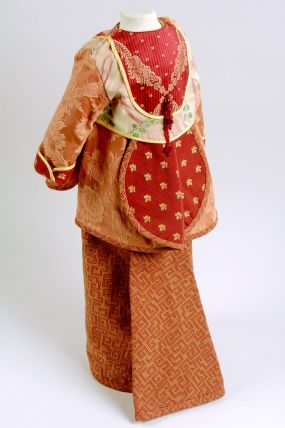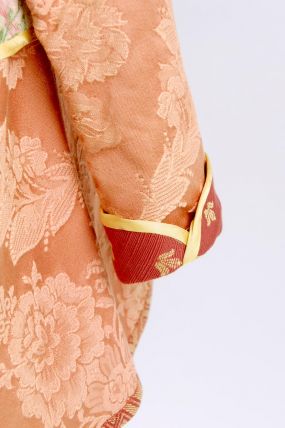 Cinnebar and salmon fabrics with patterns ranging from small to large fashion two-piece dress that reveals a strong Asian influence.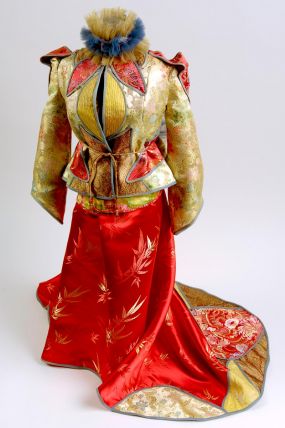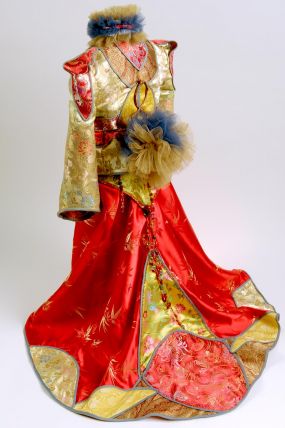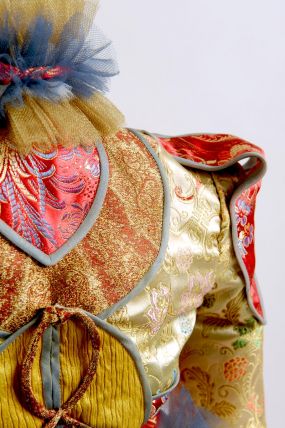 This multi-color extravaganza shows how much can be achieved in a small sapace. Texture, pattern, color, finely sewn details, and silhouette combine in a garment that belies its miniature scale.
Photos: Sloan Howard