Find Your Best Silhouette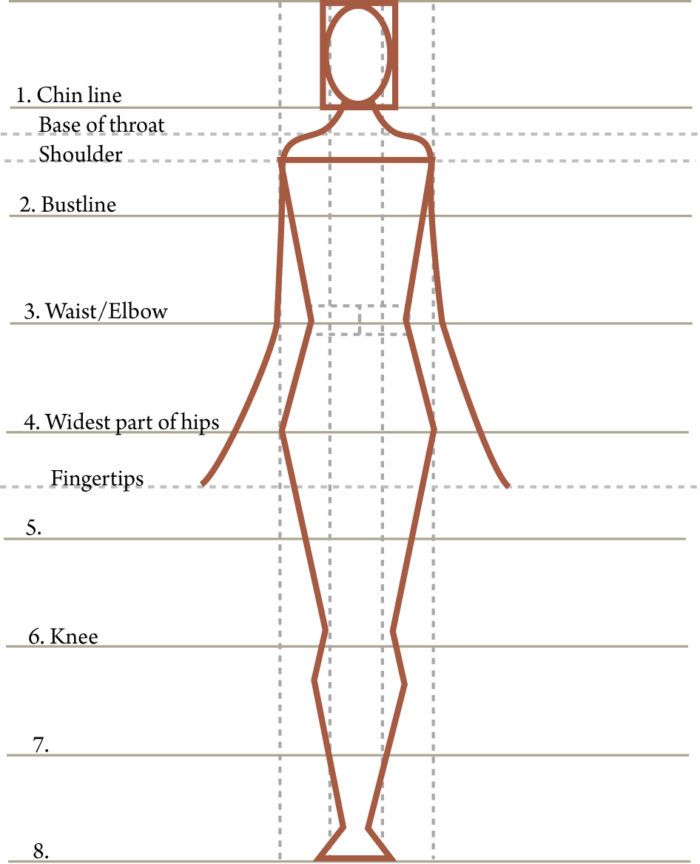 Many of us think that it takes an innate talent to design a beautiful garment. Talent does help, but great design really comes with a combination of design elements that anyone can master. One of the most important is proportion—and in clothing design, proportion is essential to a successful garment. Luckily, getting proportions "just right" isn't difficult; all it takes is an understanding of a formula that designers have used for ages: the "golden ratio."
The golden ratio not only helps you recognize why an object looks beautiful but also provides a method for creating harmonious designs. You can analyze your own body proportions and learn where your figure differs from the ideal shape. Then, you can work with the golden ratio to correct those proportions through the design of your clothes.
The master grid for the human body (drawing 1) will help you understand what is considered ideal, and from there, you can make more flattering garment choices. This grid is drawn using the head as a basic measurement. The height of the average person's head, from top to chin, divides into the height of their body seven and a half to eight times. The waist position is three head lengths below the top of the head. The distance from the waist to the floor is five head lengths. Triple half the head length to find the best shoulder and hip width (they should be the same). The waist is as wide as the head is long and is two-thirds the hip width.
Comparing your shape with the ideal proportions found can help you develop more flattering designs in your clothing. To make a personal croquis, print out the blank grid. Enlarge or reduce a photograph of you, making sure that your head fits within the space of the first two lines.
Note where your figure differs from the grid. Now, armed with the knowledge of precisely where your proportional problems lie, you can zero in on the best silhouette. For instance, if you want your waist to appear narrower, choose a silhouette that puts your waist width into more ideal proportion to the sweep of your hem, e.g., an A-line skirt.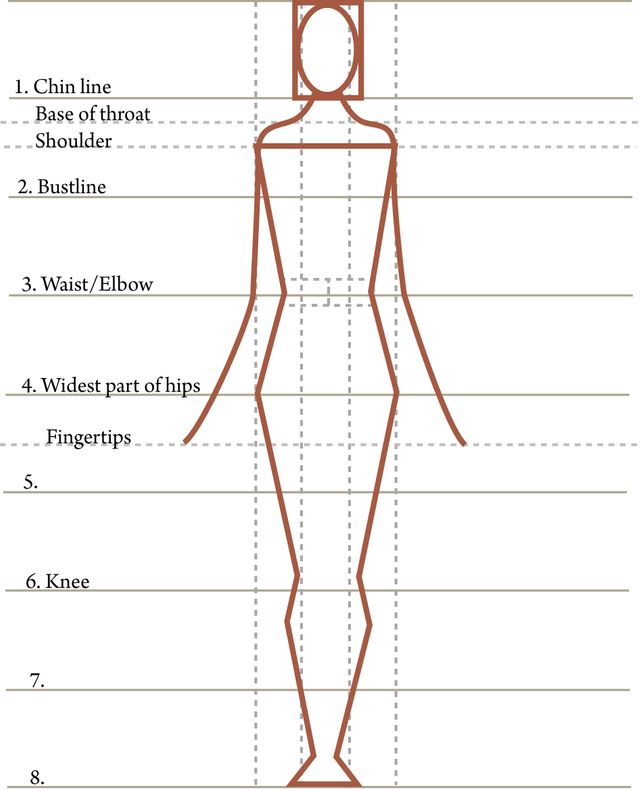 1. Compare your shape to the ideal proportions shown in this grid...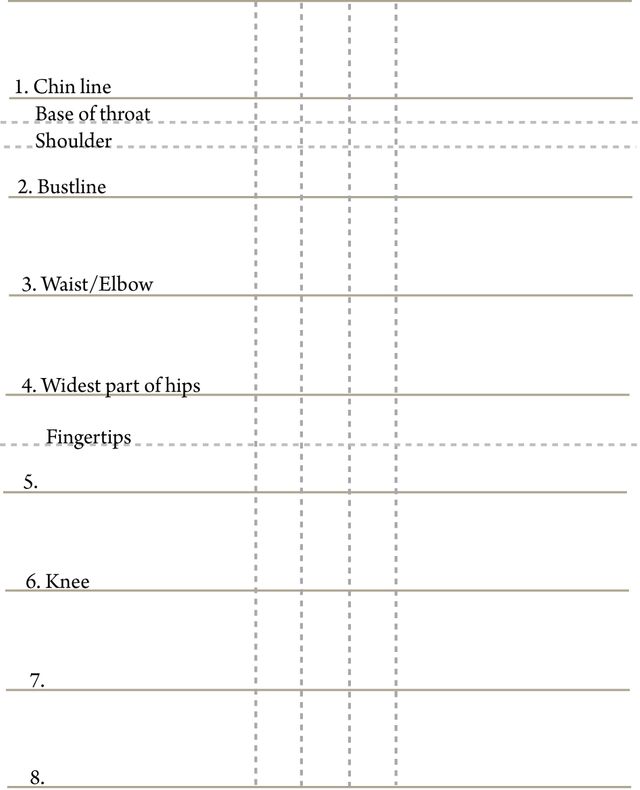 2. ...then enlarge and print out this blank grid and use it, along with a photo of yourself, to create a personal croquis.