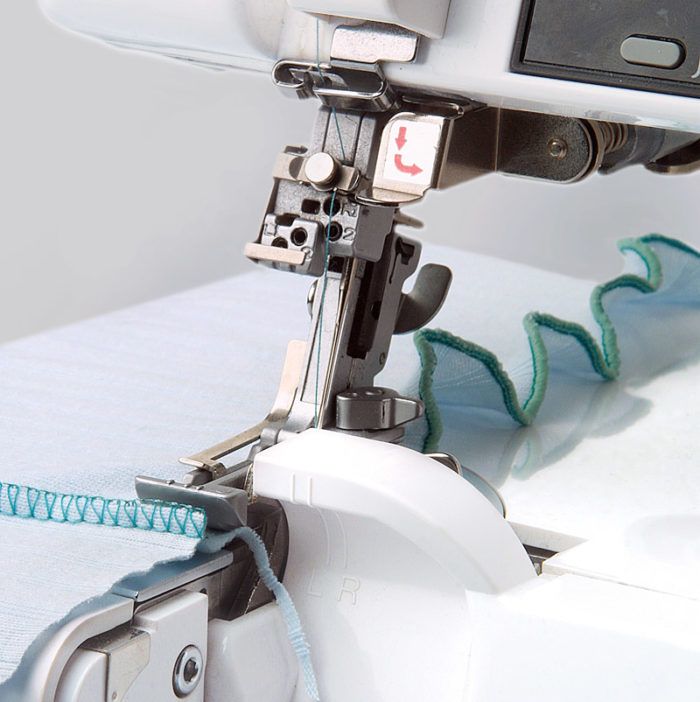 If you're in the market for a new serger, whether your first or as a replacement, don't head to the store uninformed. Start by reading "What Kind of Serger Is Right for You?" in Threads #108 (Aug./Sept. 2003), which provides guidelines for analyzing your sewing needs, information about what various serger features can do for your sewing, and a comparison chart of 49 available sergers. You'll be able to start narrowing the field to find a serger that will make your sewing faster, neater, and more efficient.
The test-drive: Get ready, get swatch sets, go
For the most realistic assessment of how a serger will work for you, plan to test-sew the sort of fabrics you use most frequently. We recommend bringing along some stretch knits as well as a selection of woven fabrics. Assemble a set of representative swatches for each machine you want to try, and print out the Test-drive checklist as well. Sew (and label) samples, take notes, and then do your own comparison.
A serger will speed up your sewing and finish edges in a snap, but before you buy one, do your homework so you know what you're looking for. Use our handy Test-drive checklist to keep track of the machines you've examined.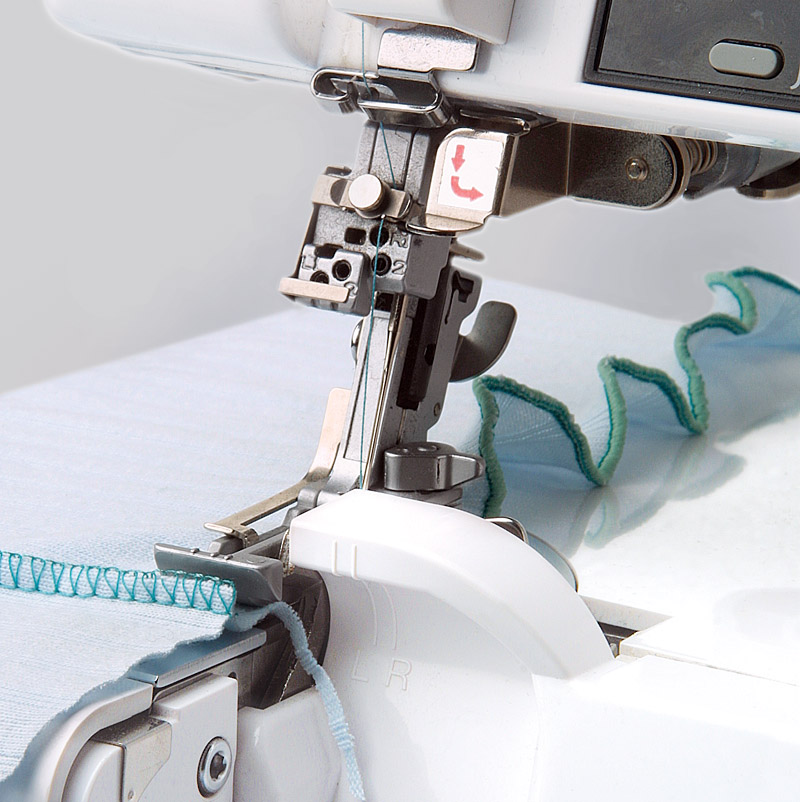 Serger test-drive checklist
Model name and number:
Date:
Attach the dealer's business card and any sewn samples for easy reference.
Familiarize yourself with the machine

Examine the serger, and locate major controls, dials, and switches.
Flip the presser foot up and down.
Evaluate the lighting.
Evaluate the noise level and vibration of the machine, and note the type of surface it's sitting on.
Hold onto the thread chain and stitch without fabric.
Disengage and re-engage the upper knife.
Is a trim-catcher provided?  Yes ___ No ___
Sew stitch samples
Test the following stitches, if present, and label the samples.
       Two-thread stitches: Overedge/Rolled hem
       Three-thread stitches: Flatlock/Overlock/Rolled hem
       Four-thread stitch: Overlock
       Five-thread seam (overlock plus safety chainstitch)
       Cover stitch
Request demonstrations
Ask the dealer to show you the following procedures, and try them yourself:
Engaging the differential feed (sew samples on stretch fabric and tightly woven fabric)
Chain- and/or cover-stitch conversion
Other considerations

What kind of training is offered with the purchase of the machine?
What type of maintenance does the dealership recommend and provide?
What optional accessories are available for this model?
Photo: David Page Coffin
This post is an online extra to "What Kind of Serger is Right for You?" in Threads #108, Aug./Sept. 2003.