Do you know the way to Puyallup?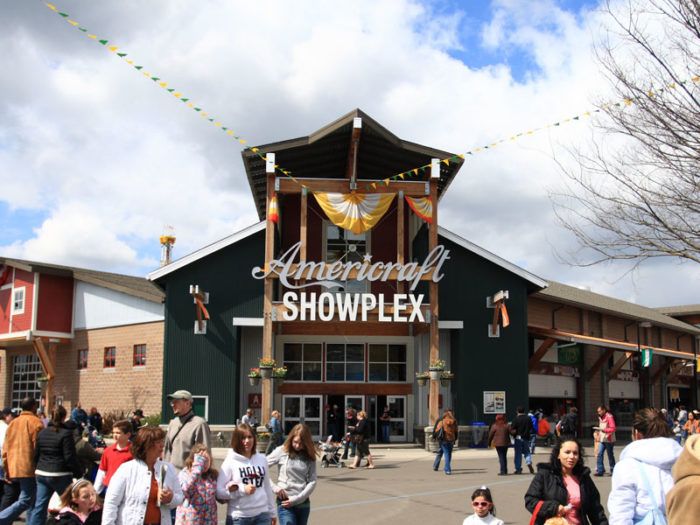 The 25th anniversary of the Sewing & Stitchery Expo kicks off this week in Puyallup, Washington. This show is the largest consumer sewing show in the U.S., making it a show you would not want to miss. The event, which runs from Thursday February 26 to Sunday March 1st, offers aisles and aisles of exhibitors, loads of seminars taught by leading sewing experts (many are our very own Threads authors) and inspiring runway events. There are so many great things to see, do, and, of course, sew; we can't even begin to list them all. So, here's a sampling of show highlights that I can't wait to check out:
Spectacular Sewing Seminars
Spend some time sewing the day away and learning from industry experts, many of whom are also our talented and beloved Threads contributors. Here are some of the seminars being offered:
• Carol Ahles, Carol Ahles Fine Heirloom Tools: Perfect Turned-Edge Scalloped Hems
• Louise Cutting, Cutting Corners: One-Seam Pants Just for You
• Janet Pray, Islander Sewing: Industrial Shortcuts
• Diane Ericson, ReVisions: Stenciling and Sewing with Hand-Printed Fabrics
• June Colburn, June Colburn Designs II Inc.: Hand Beading as a Layer in Surface Design
• Connie Crawford: Sew Like a Pro
• Lyla Messinger, LJ Designs: Fashion Forward Knit Techniques
• Fred Bloebaum, LaFred Patterns: The Best of Threads
• Kathleen Cheetham, Petite Plus Patterns: Pattern Fit & Flattery for the Plus-Sized Woman
• And lots more!
Runway and Fashion Events
Get your fashion fix and hit the style shows. Here are a few of the many to choose from:
• Bernina & The Sewing Workshop: Fashion Studio's Runway to Everyday Challenge
• Sandra Betzina, Power Sewing, & Marcy Tilton, Marcy Tilton: From the Closets of Sandra & Marcy
• Linda Lee, The Sewing Workshop & Louise Cutting, Cutting Corners: The Shape of Things to Come
• Simplicity: It's Sew Time! Simplicity Presents Inspired by Project Runway Plus the Key Items for Spring
Products Galore
And, finally of course there will be plenty of shopping. What could be more exciting? I hope to see you there!
Check out sewexpo.com for more information.