Tour the Wolf Dress Form Factory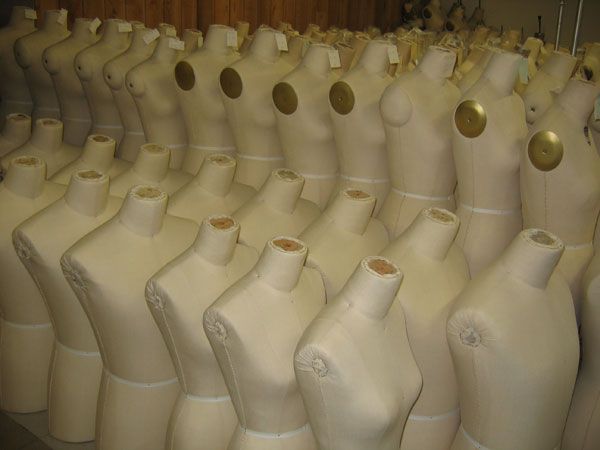 A few months back, the editors of Threads took a field trip out to Englewood, NJ for a sneak peek at how dress forms are created. We featured our findings in Threads Issue 141 in the article "Peek Inside a Dress Form". Owner and dress form connoisseur Burt Hunton walked us through the amazing process from start to finish. One of the most interesting facts is the entire process is done by hand. In addition to making dress forms, Wolf also repairs and restores forms. For more information please call 201-567-6556 or check them out on the web. Here are a few of the photos and some interesting dress form facts that didn't make it into the issue.
Find out how you can clone yourself a fitting assistant here.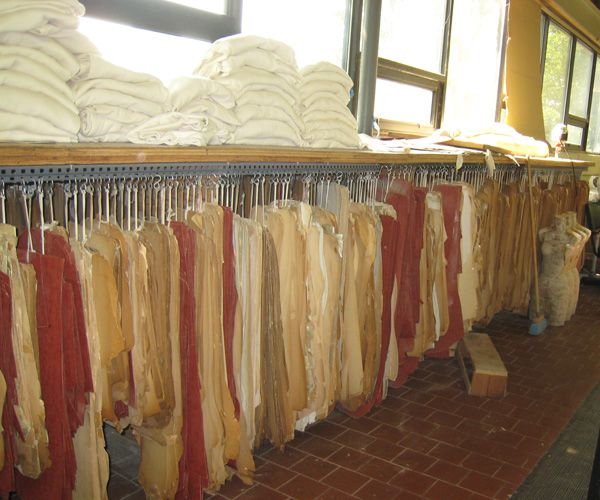 Wolf keeps an extensive archive of dressform cover patterns. In fact, there's a cover pattern for every mold the company owns.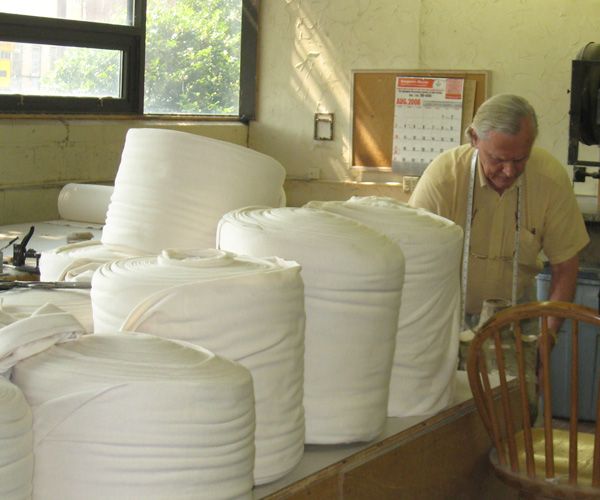 The covers are cut from rolls of linen, and partially stitched by machine. All other sewing is done by hand. The actual forms are made of a multi layered papier-mâché substructure, topped with batting, a cotton knit covering, and then the linen outer covering.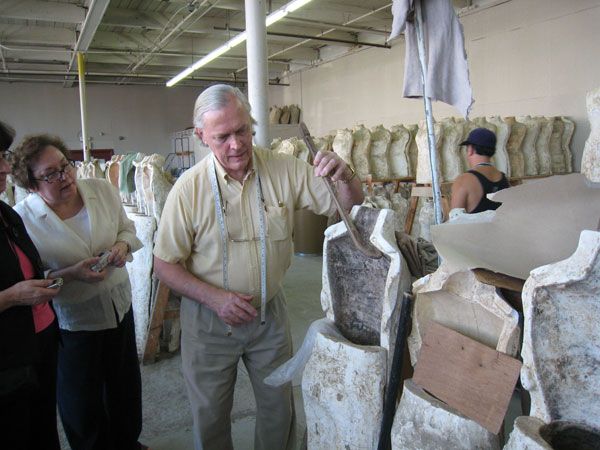 Low tech tools such as broom handles and wooden sticks are just the ticket. Here, Hunton demonstrates the smoothing of the papier-mâché interior.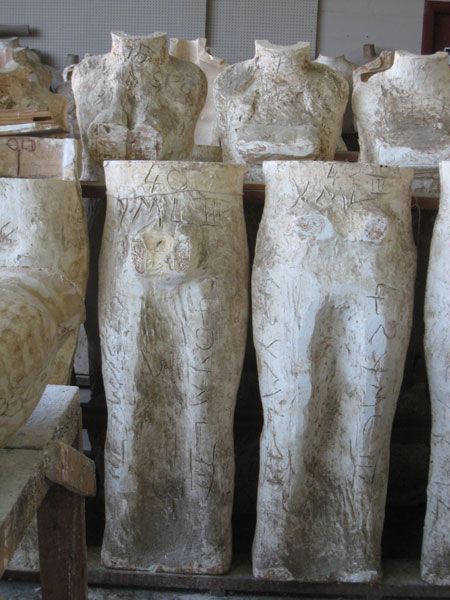 Rows of plaster casts resemble ancient sculptures. Some of the molds are nearly a century old and are quite heavy.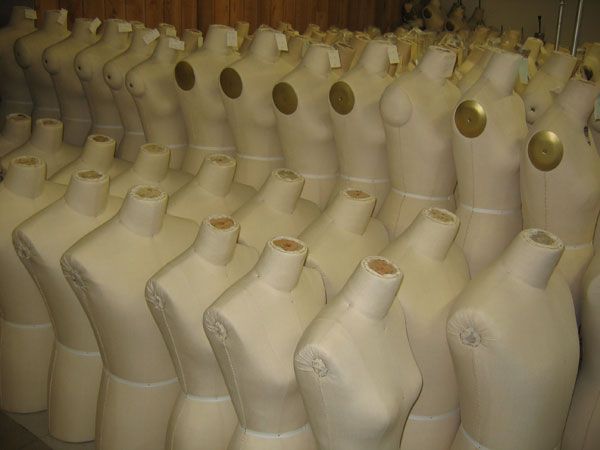 Armies of dress forms fill rooms upon rooms of the factory. These forms are awaiting their bases and shoulder plates. Then, they'll be packaged and shipped off to their respective customers.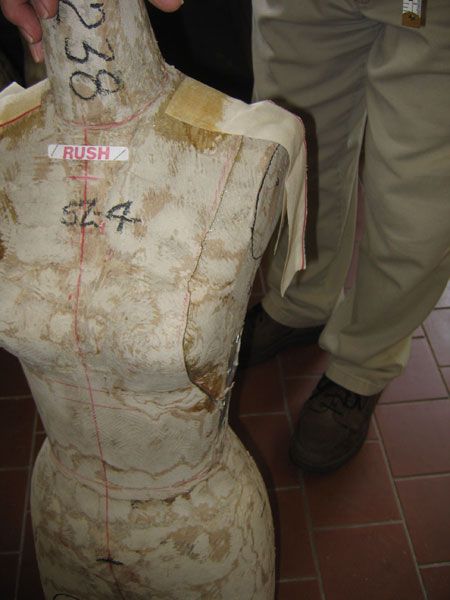 The forms come in all shapes and sizes, including children's models. Smaller children's forms have more prominent bellies and swaybacks, while larger sized forms become more erect and have flatter abdomens.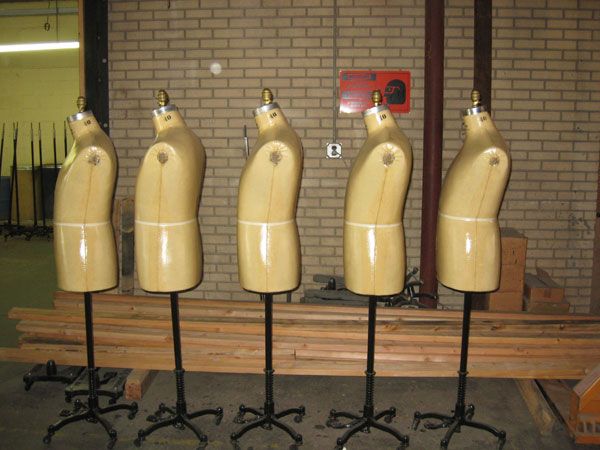 Men's jacket forms are lacquered. The shiny surfaces make it easy to slide men's jackets on and off during fittings.