How to Make One-of-a-Kind Fabric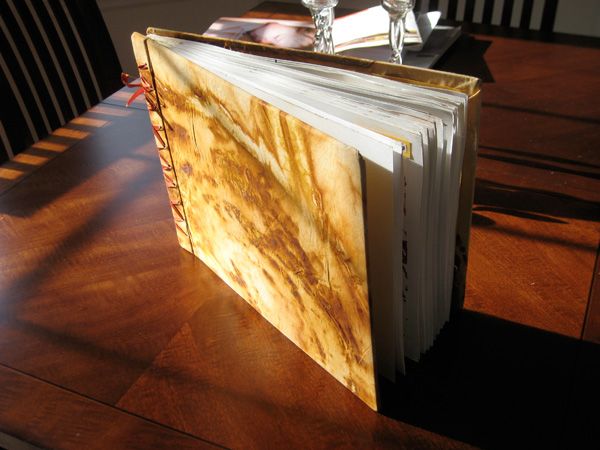 One never thinks of rusty old objects as beautiful. In reality though, these objects can create unbelievable motion on fabric when properly executed. Anyone can do this technique-all it takes is a little patience, some rusty objects, and household vinegar. The result is an abstract fabric design that can be used to cover a book, as shown, or even for making garments such as simple tunics and dresses. Here's how to do it:
1. Take a piece of cotton fabric and submerge it in a mixture of equal parts water and vinegar.
2. Wrap the fabric around the rusted metal object. Any junkyard or junk drawer item will do.
3. Distort the fabric around the object in different locations and secure the fabric with spring clamps Tie knots or twist it to achieve the desired effect shown in the photos.
4. Leave the fabric wrapped on the object for 3 to 4 days so the iron from the rust will oxidize.
5. Rinse with cold water and let dry.
And voila! Your fabric is done. Do you have any fabric creations you've made? We'd love to see them.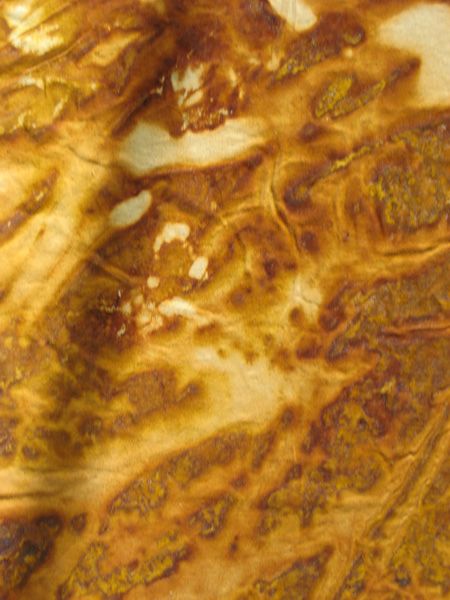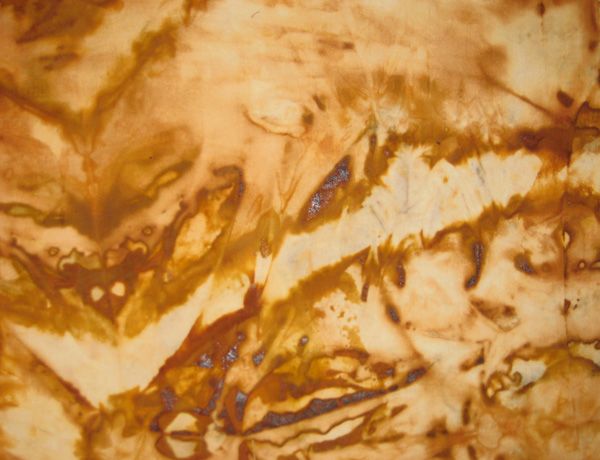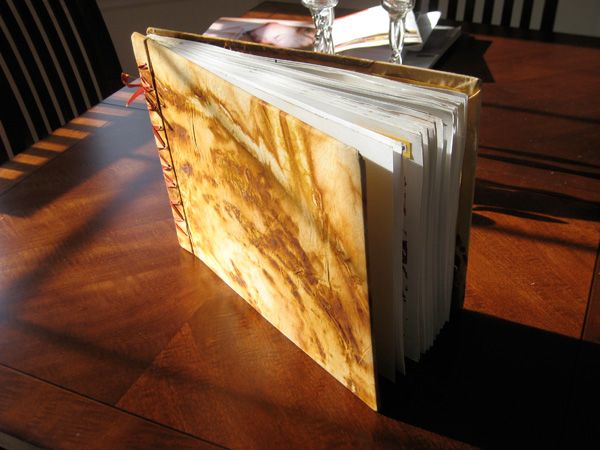 I used my rusted fabric to cover a book, but it can be used to create garments as well.