Vintage Sewing Books Make Great Modern Teachers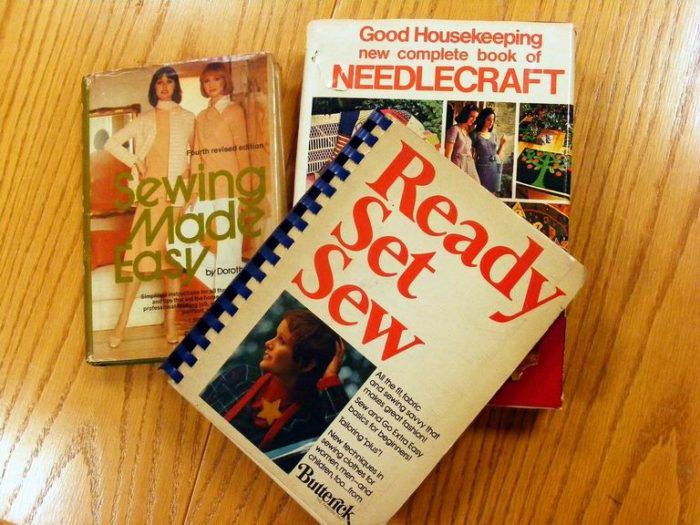 I have a serious soft spot for all things kitsch and vintage. So, when I was recently gifted a few vintage sewing books, I felt as though I had come across my own personal treasure.
Vintage sewing books can be found at thrift stores and garage sales, although mine were hand-me-downs from relatives and friends. Their retro illustrations and photography make them invaluable to me, not to mention the amazing information found inside.
Aside from discovering several haircuts from the '60s that I desperately need to try, I found countless embroidery stitches that I had never even heard of in my Good Housekeeping New Complete Book of Needlecraft from 1971. This book runs the craft gamut from sewing, quilting and smocking to rug making, macrame, weaving, knitting, and crochet. It's actually amazing how many techniques are explained in detail in this 550 page book.
My ever-expanding collection of how-to books is slowly taking over my Brooklyn apartment, but I wouldn't trade them for anything. I feel as if I have my own personal reference library and when I find an older edition to add to the collection, it's as though I have also found an old friend full of experienced knowledge.
My recent vintage finds include Sewing Made Easy by Dorothy Sara (1977), Butterick's Ready Set Sew (1971), and Sandra Betzina's More Power Sewing (1990). Although Sandra's book isn't really all that old, I love comparing it to my new edition.
Do any of you have older books you can't let go of, too?
---
In addition to these wonderful vintage sewing books, if you are looking for Great Sewing Books, we have a collection of our favorites!
Example sewing room shown in Good Housekeeping New Complete Book of Needlecraft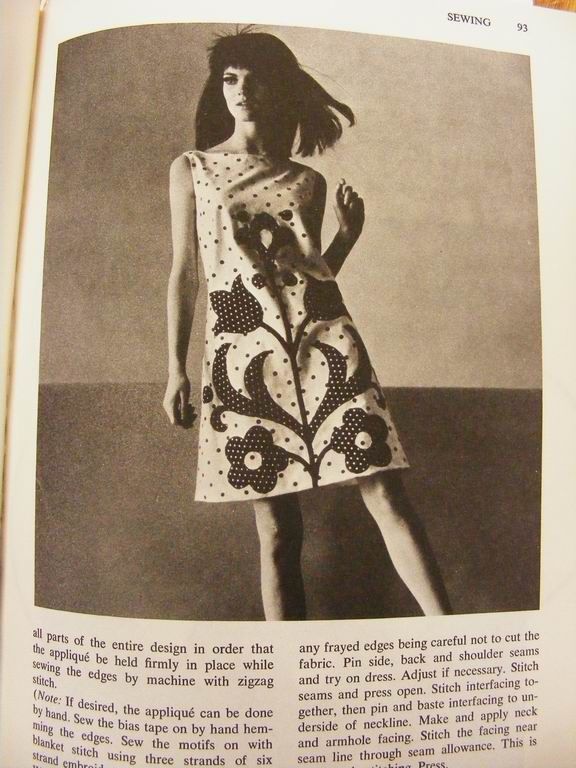 Example applique project in Good Housekeeping New Complete Book of Needlecraft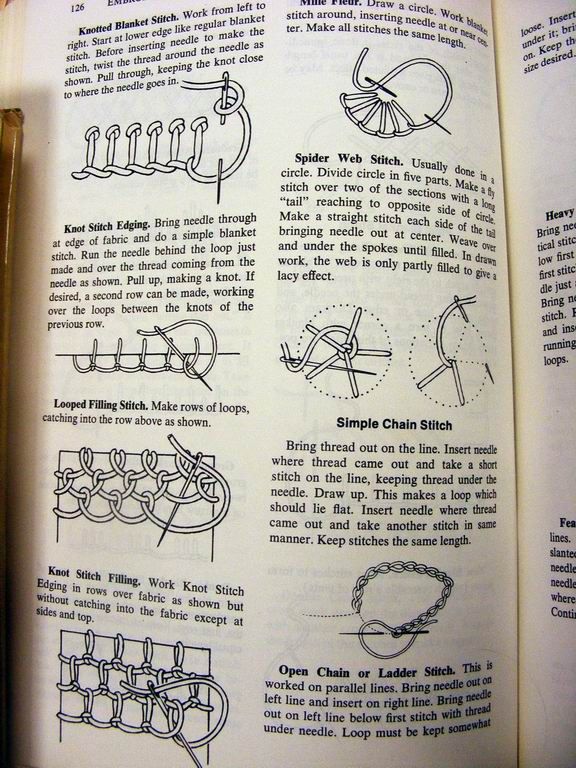 Some of the very involved embroidery stitches explained in Good Housekeeping New Complete Book of Needlecraft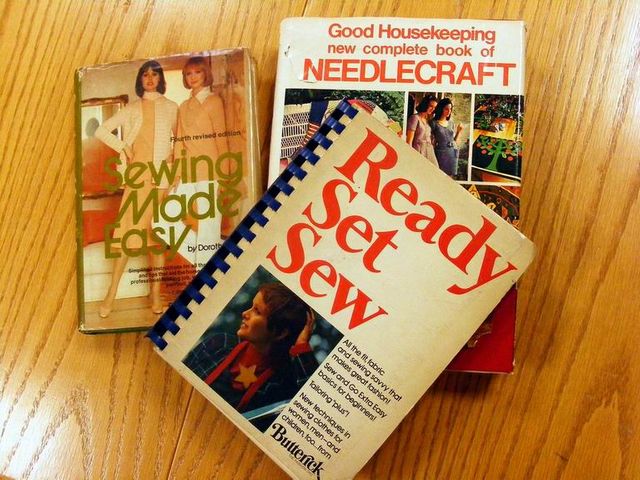 Collection of vintage sewing books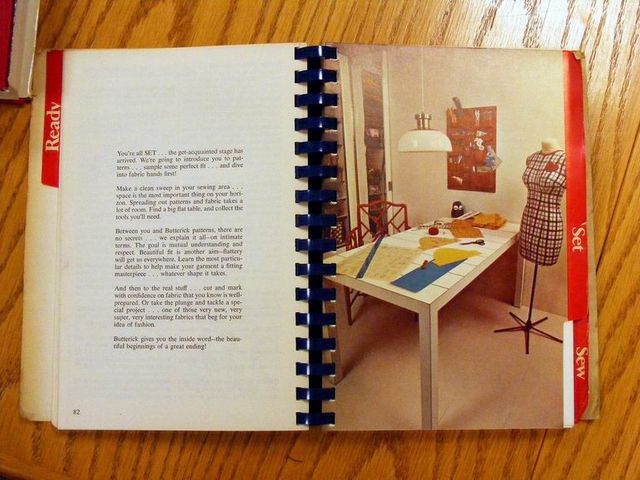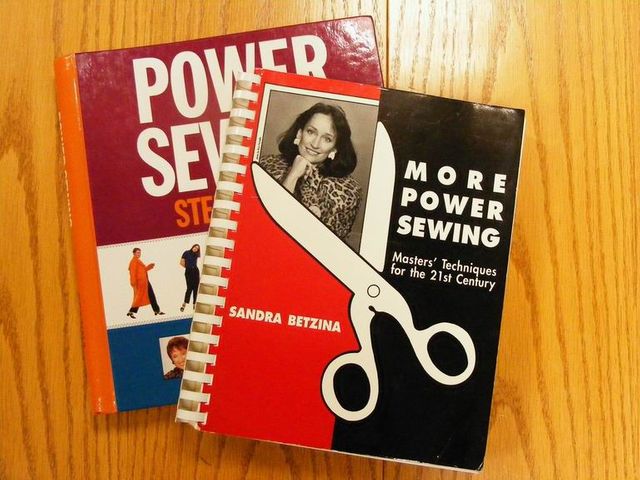 Vintage copy of Sandra Betzina's Power Sewing on top of her newer version