In Search of a Threads Back Cover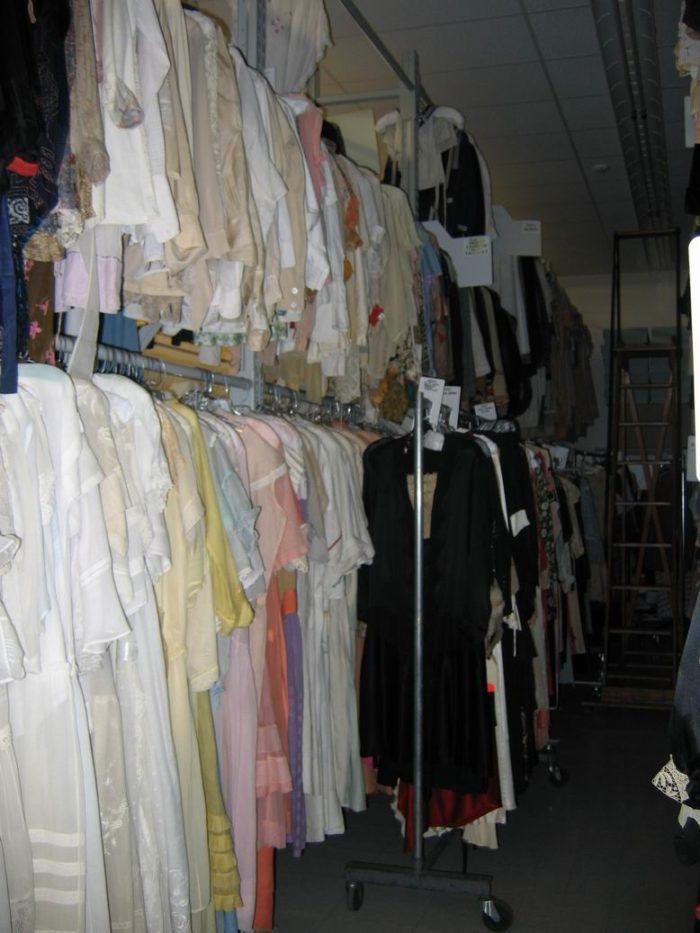 When I was on vacation in California, I decided to pay a visit to the Western Costume Company in Los Angeles to say hello. I was looking for vintage garments we could feature on the back cover. And, boy, did I find them! Western Costume Company has provided costumes for the stage and screen for almost a century. Below are a few photographs I took at that first meeting. As it turns out, they have thousands of vintage garments from all decades. (They also have garments from the future; I enjoyed seeing the wardrobe from the movie Waterworld–and many others.) There are actually miles of aisles of costumes from movies and stage. They also have a reference library and a store for theatrical supplies.
Later, I returned to photograph many of the wonderful garments you see on Threads' popular back covers. During that shooting I asked Susanna Sandke, the curator of the vintage collection, if she had a thinner dressform. She brought me Audrey Hepburn's custom form. So everytime you see one of our back covers you'll know it's Ms Hepburn's body underneath.
Beyond the glamour of the Hollywood set, though, is the inspiration from the incredible construction and embellishment techniques used in these yesteryear designs. I'd like to try making the undulating satin cord jacket. Which is your favorite?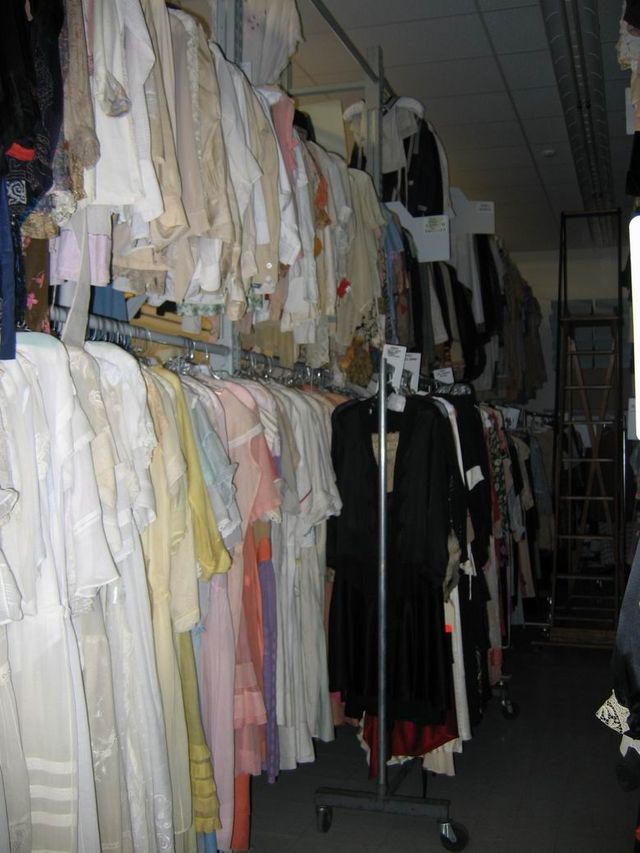 They reach the clothes from rolling ladders. This is one partial row from hundreds. Western Costume has miles of aisles of original garments and custom made costumes.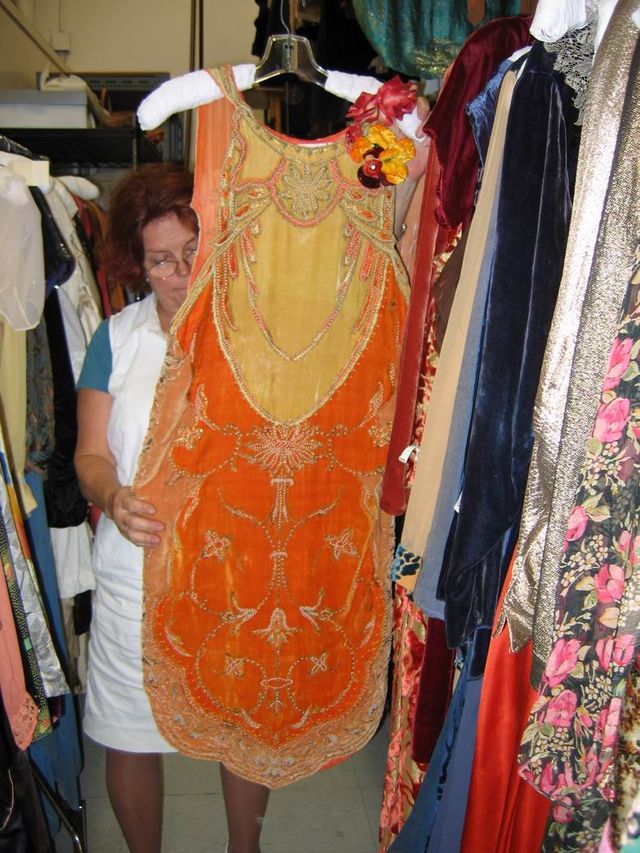 Susanna Sandke, Western Costume's "Collection" curator, inspects a beaded and embroidered silk velvet dress from the twenties.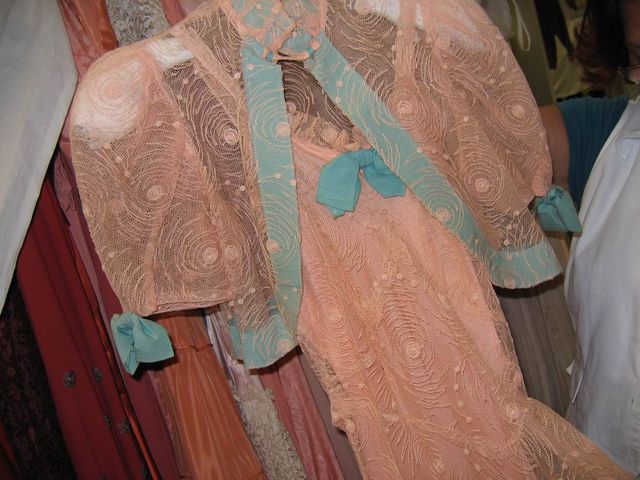 The embroidered design on net reminds me of fire flies on a hot summer evening. I see a debutante standing by the gazebo.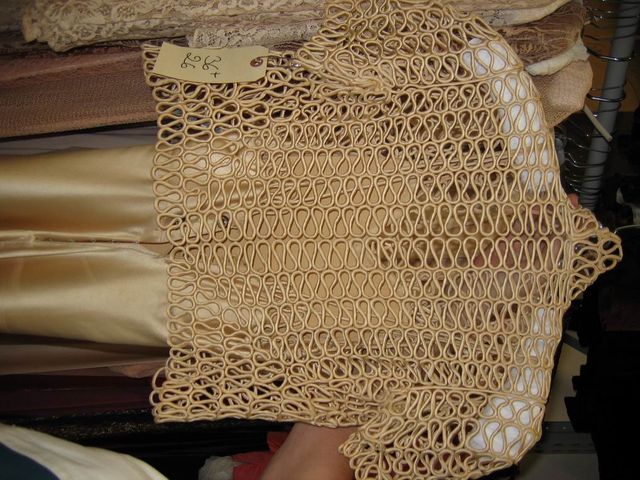 This jacket is an engineering mystery. Made entirely from satin cords stitched together, it is amazing. Where does it begin and end?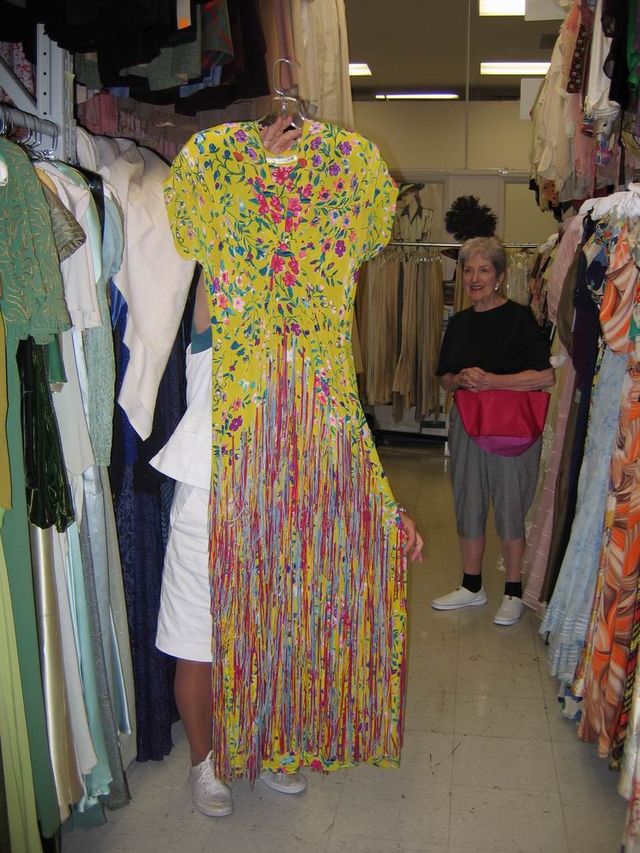 What an excellent example of controlling the pattern of a floral fabric to accent the silhouette. The multi-colored fringe makes the dress seem to dance. The little lady in the background is my near 90 year old mother.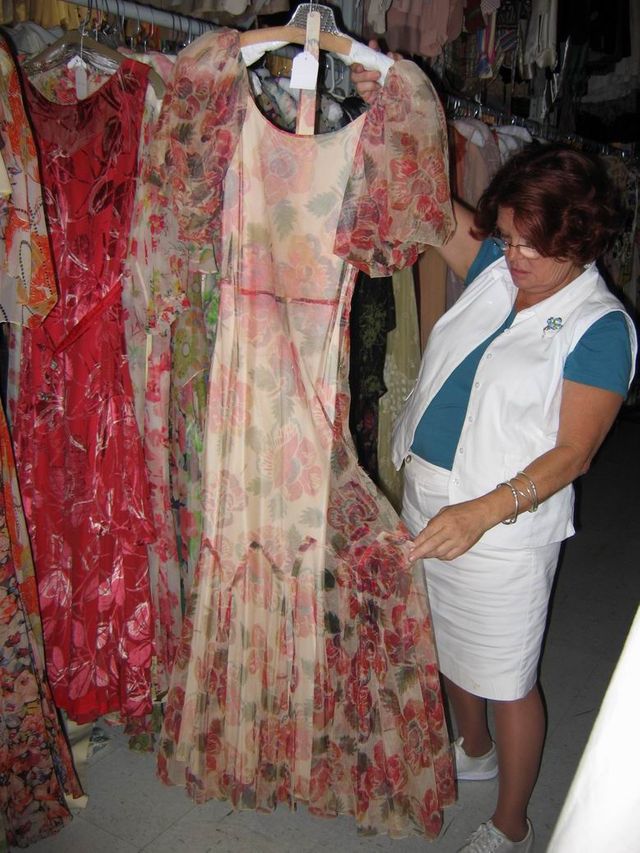 The gossamer fabric is so sheer it might disappear without the floral pattern. The inset lower third of the dress adds stunning flair.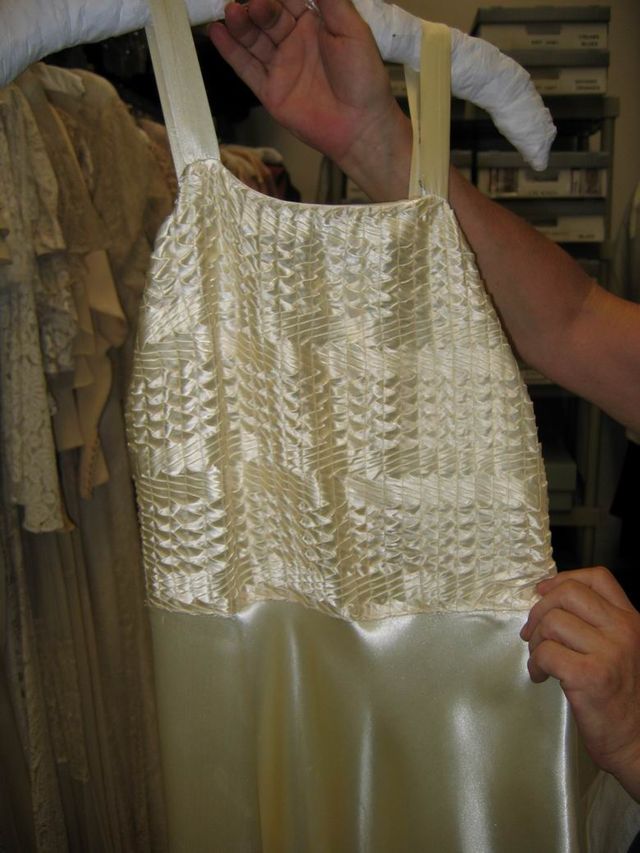 Masterful tucks and pleats transform this silk charmeuse fabric into splendid architectural texture.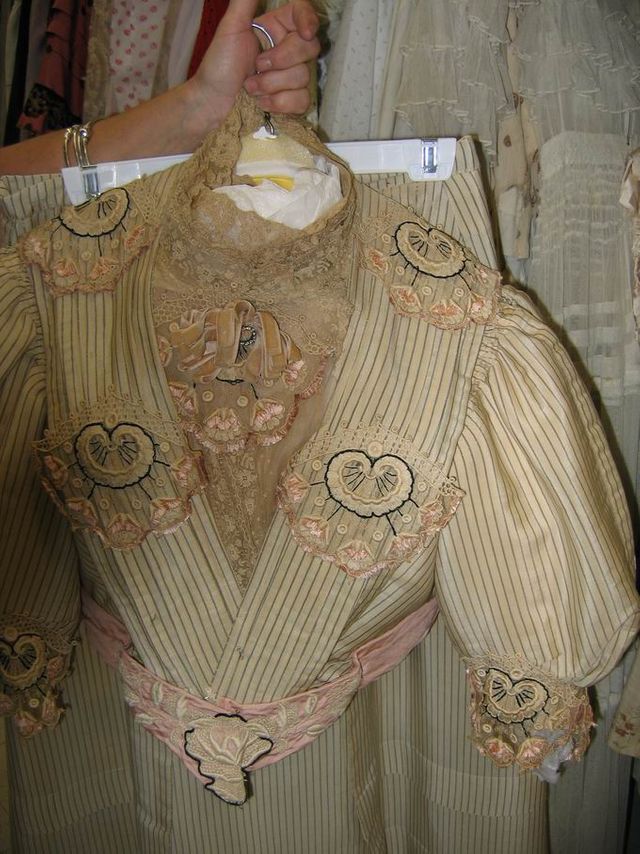 This three piece ensemble captures everything beautiful from the turn of the twentieth century. A feminine confection of pink, lace, velvet ribbon, and embroidered chiffon.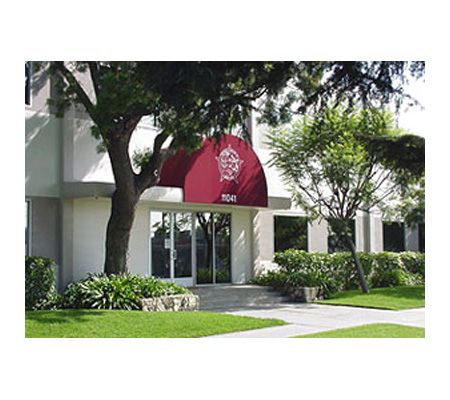 Western Costume in Northern Hollywood has been dressing actors for almost a hundred years.