Fluid Fabric Challege Chiffon Tutorial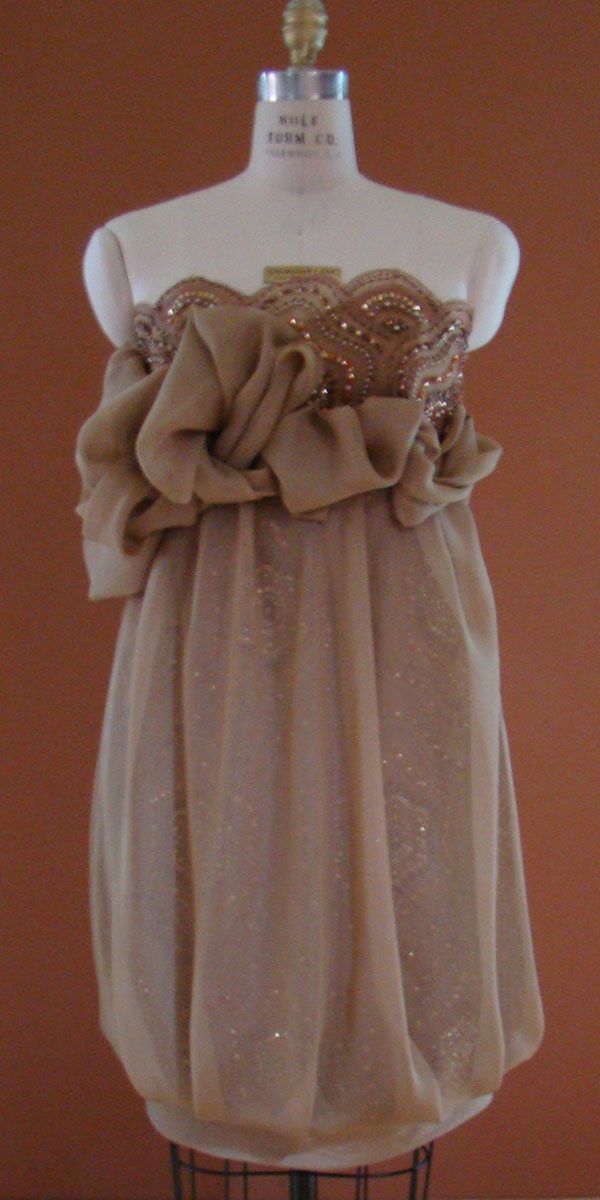 Recently the Association of Sewing and Design Professionals and Threads magazine had their annual garment competition, and this year the theme was fluid fabrics.
After showcasing the winners in Threads magazine issue #142 and a few of the finalists online here, we challenged you to see what you could come up with using these challenging fabrics for a chance to win a $150 gift certificate from Fashionista Fabrics.
To get into the fluid fabrics spirit, I've compiled a few tips and tricks to help you when dealing with chiffon fabrics:
Needles – Sizes 60/8 or 65/9. Try Sharp (HM, HJ) needles and always start the project with a new needle in your machine.
Thread – Choose a lightweight cotton thread in a color to match.
Cutting – Lay tissue paper out on your cutting surface and lay the chiffon out over the paper. Arrange your pattern pieces over the fabric and cut out your pieces through the paper. This will help the fabric from shifting around all over your cutting surface. Only cut through one layer of chiffon at a time.
Interfacings – Try a flesh-toned organza or a self fabric.
Presser foot – Load your machine with a single-hole throat plate and a straight-stitch presser foot. This will help keep the fabric from sinking into the wider hole in a zigzag throat plate.
Pins – Use super-fine pins to prevent holes and snags.
Seams – Try narrow French seams. These will conceal the raw edges and keep the chiffon's drape.
Stitching – Use a 2.0 mm stitch length and hold the top and bobbin threads when you begin sewing. Never backstitch and hand knot the threads to secure them in place instead.
Do you have any chiffon tips to share, too?