Enter to Win a $150 Gift Card in Our Fluid Fabric Challenge!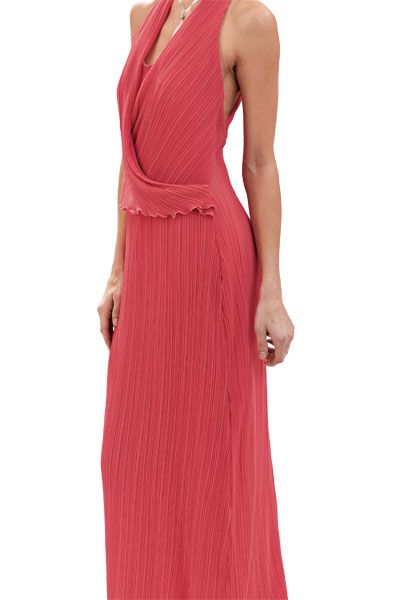 This contest has ended. Please check back on April 23rd to see the winner. Check out the Fluid Fabric project gallery to see all of the entries.
We asked the pros for their take on fluid fabrics in a recent challenge, and the results were amazing. Now it's your turn to shine. Submit your own garment made from a fluid fabric into our Challenge Gallery by 11:59pm, April 16th, and you could win $150 gift card to Fashionista Fabrics.
Threads editors will choose the winner based on the garment that depicts the most successful use of the drape, hand, and fluidity of the fabric chosen and a strong sense of design in matching fabric to form. Keep in mind that they'll be judging from a photograph only, so the determinations will be based on the clarity of these features as seen in the photograph.
Be sure to tell us what fabric you used. Fluid fabrics include silks such as four-ply crepe, georgette, jersey, charmeuse, chiffon, and crepe de chine, as well as basket weaves, nets, meshes and novelty weaves.
To enter the Fluid Fabric Challenge, click on "Enter Your Project" at the top of the challenge gallery. Fill out the short entry form, upload your garment photos, and write a short description. Click the "Preview and Publish" button to preview your work and publish your entry for a chance to win the $150 gift card.
See the fluid fabric project gallery!
See official rules for more information.