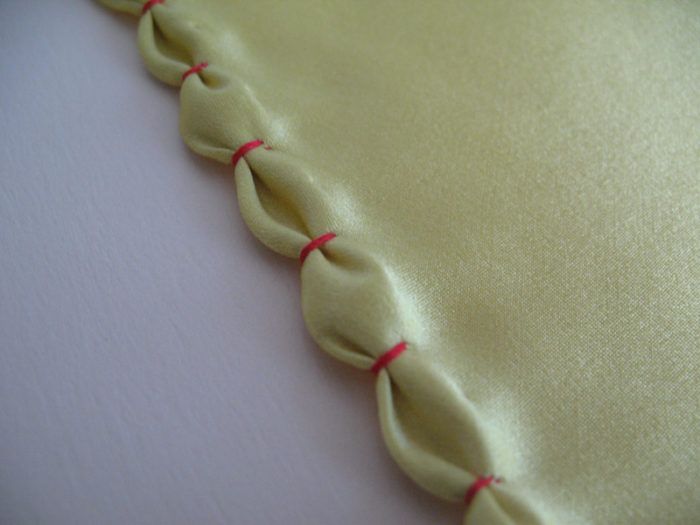 by Anna Mazur
In the June/July 2009 issue of Threads (Issue #143) author Anna Mazur creates 4 fabulous edge enhancements inspired by designer Elie Tahari. On one of her styles, the yellow, silk charmeuse blouse with pearls over the tucks, she added a shell hem edge on the sleeve cuff. Below, Anna walks you through the steps of creating this shell treatment to use on an edge of any garment.
1. Fold over the raw edge 1/4″. then fold over again another 1/4″.
2. Anchor the thread along the folded edge and take a tiny stitch directly below on the garment.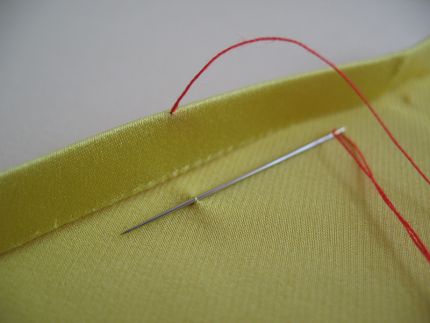 3. Travel the needle along the folded edge for 1/8″.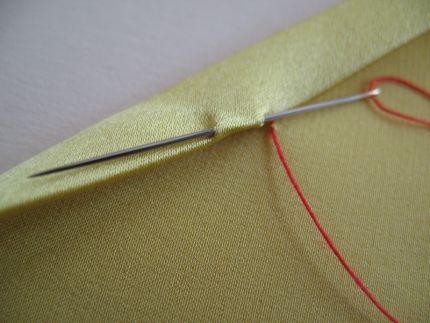 4.  Take a tiny stitch on the garment directly below where the thread exits the fold.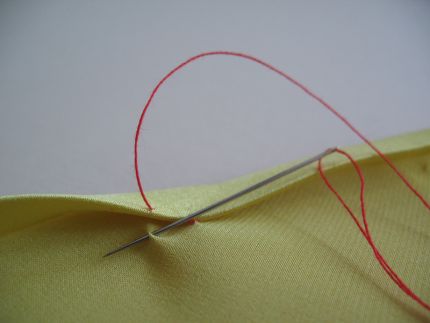 5. Travel the needle along the fold for 1/8″ and repeat step #4 above.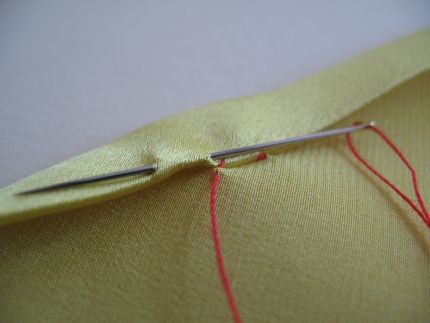 6. Wrap the thread around the outer edge, bringing the needle up from the front side through the fabric and through the edge on the fold.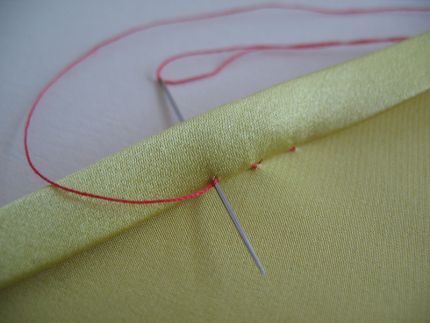 7. Pull the thread to tighten the stitch and loop the thread a second time over the first stitch, tightening again.
8. Secure the stitch.
9. Repeat steps 3-8.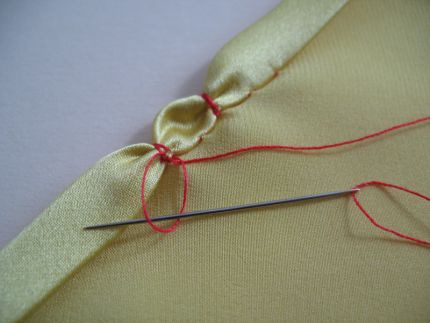 10. This is the finished hem as seen from the front side.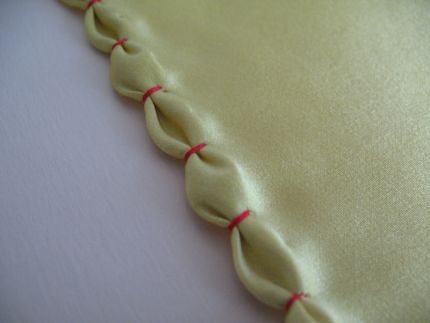 Will you try this edge finish?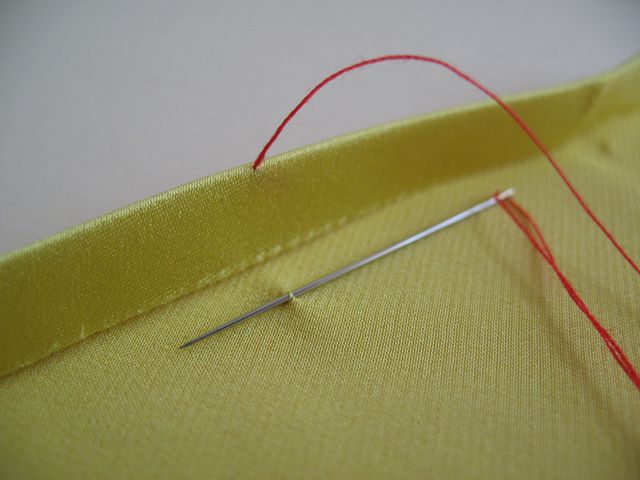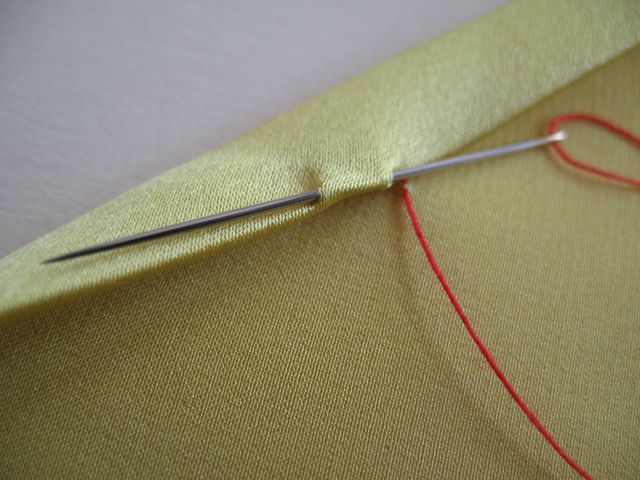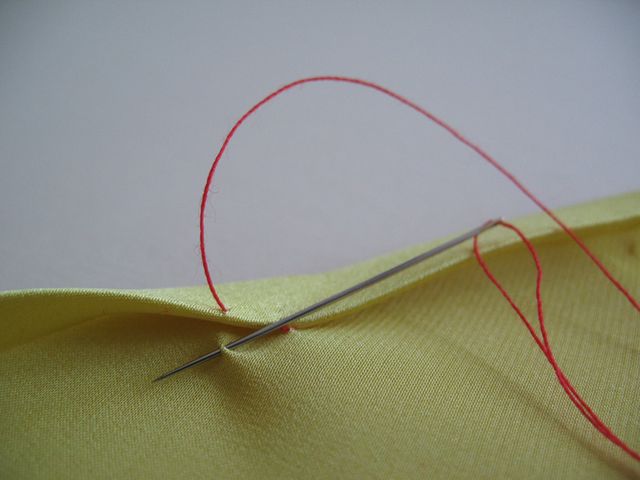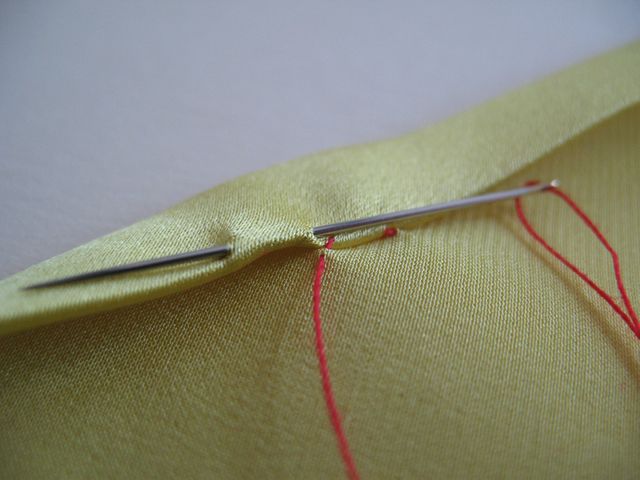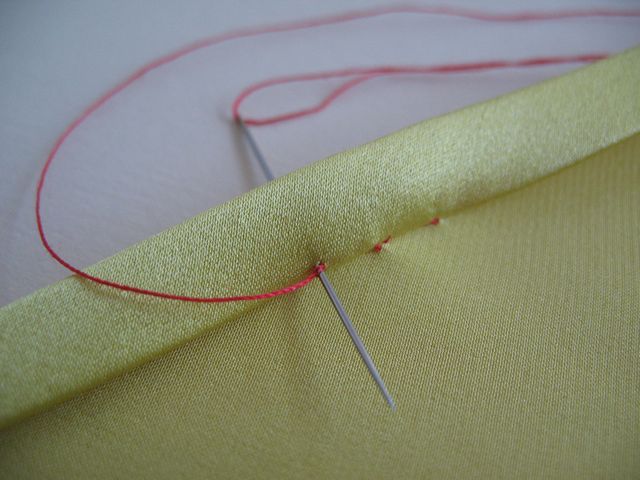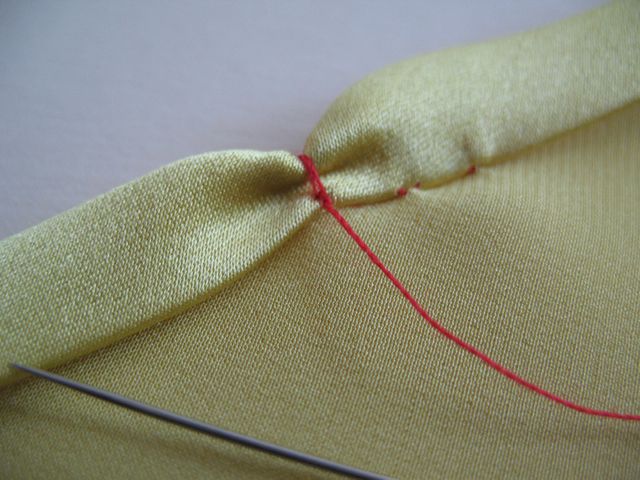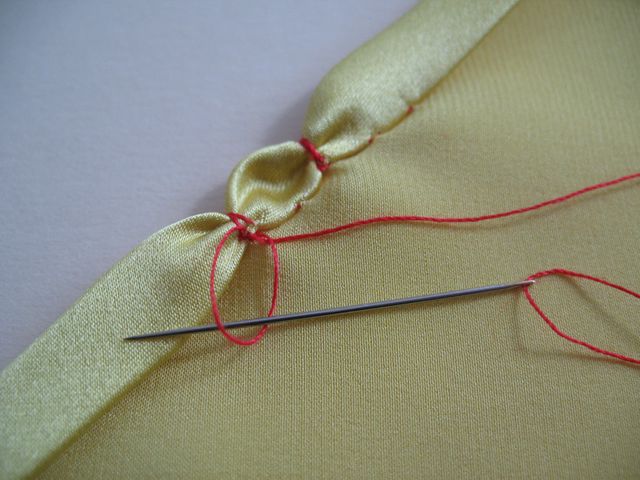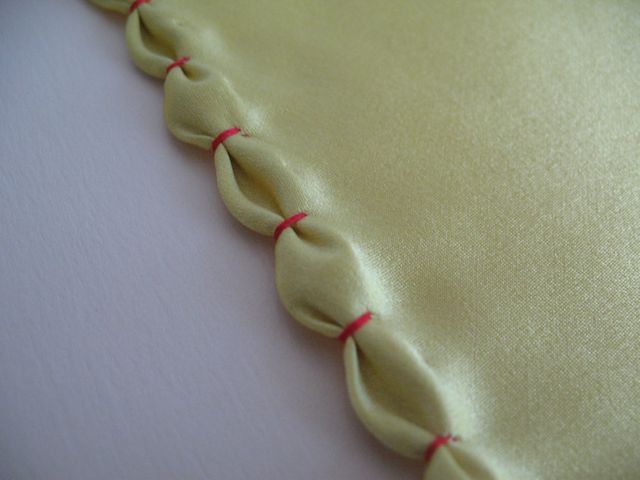 Finished hem as seen from front side.