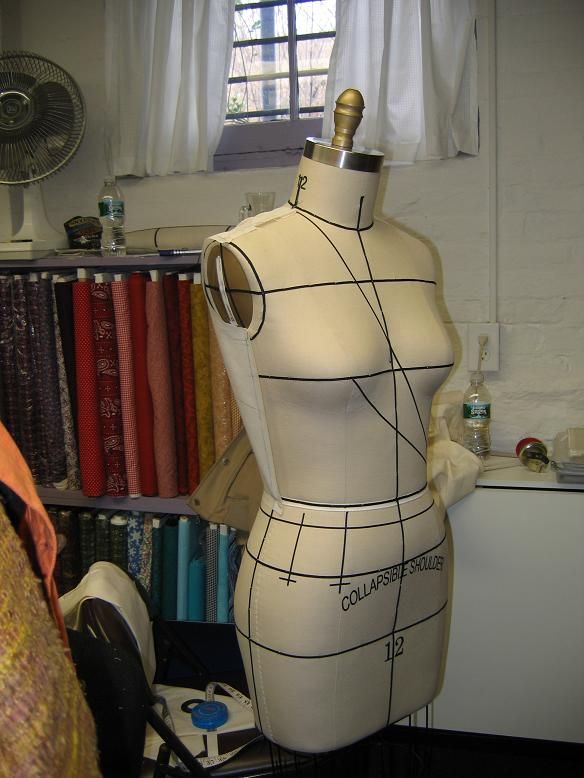 I admire women who take vacations by themselves, but I've never done it. A few of my friends have traveled to Europe or gone on cruises by themselves and had a grand time. But I've always thought it wouldn't be as much fun without someone to share it with. At the same time I hear myself longing to "Get away for just a few days alone!"
I've decided the best solution is to attend a sewing workshop or seminar. They are happening all over the country, it can be as extravagant as a cruise (yes, they have those) or as calm as a quiet Victorian bed and breakfast in a peaceful New England town.
So when my friend Susan Khalje called inviting me to a Draping Class in Beacon, New York, I started rearranging my calendar. I had worked on an article with the instructor, Julien Cristofoli, some months ago. Julien lives in Paris and breathes the essence into his work; I looked forward to meeting him in person.
Beacon is only about an hour from Threads' Western Connecticut office. It's a delightful little city with good places to visit including the Dia: Beacon Riggio Galleries, in the old Nabisco factory. They have an interesting exhibition of artists' web projects right online if you'd like to take an armchair excursion.
The class was held at Botsford Briar Bed and Breakfast. Shirley Botsford has written for Threads over the years and it was wonderful to see her again. She teaches in the Fashion Program at Marist College and if there's ever any doubt that sewing and fashion are her passions, take a look at her fantastic button necklace.
Another friend and colleague, Sarah Veblen was also in attendance. Sarah lives near Baltimore and came in to refuel her engines like the rest of us. Many of the students are professional teachers and sew for a living. It's not really traveling alone (even though I was) but this visit had all of the ingredients for any perfect vacation: learn something, see something, eat good food, go to exciting places (one day was spent shopping for fabrics in Manhattan), and getting away.
The next time you're in the mood for a get-a-way, think about a sewing retreat. Where would you like to go and what would you like to learn? I'm sure there's something just right. What are you doing this Mother's Day?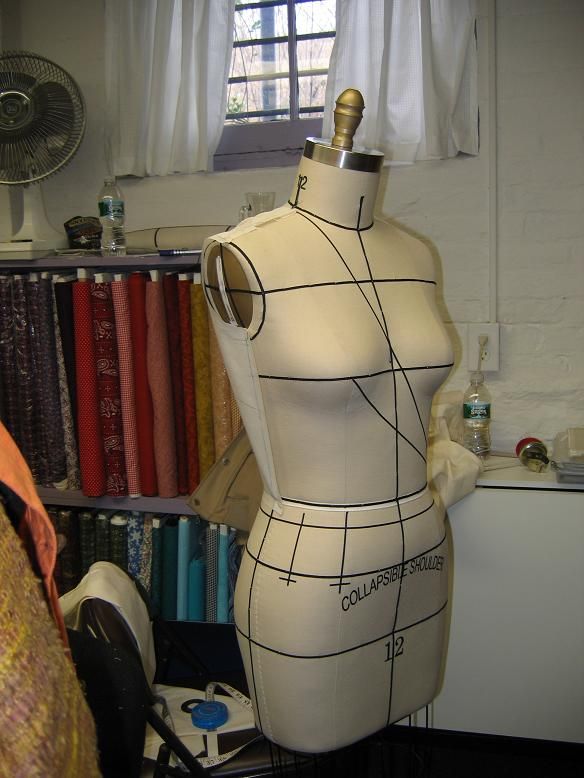 It takes a day to add the lines to the dress form properly.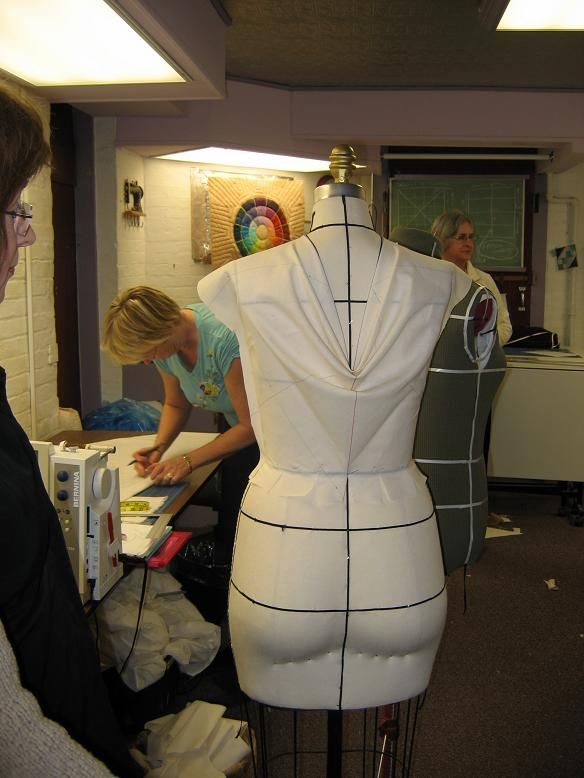 The lines are used to guide the draping process.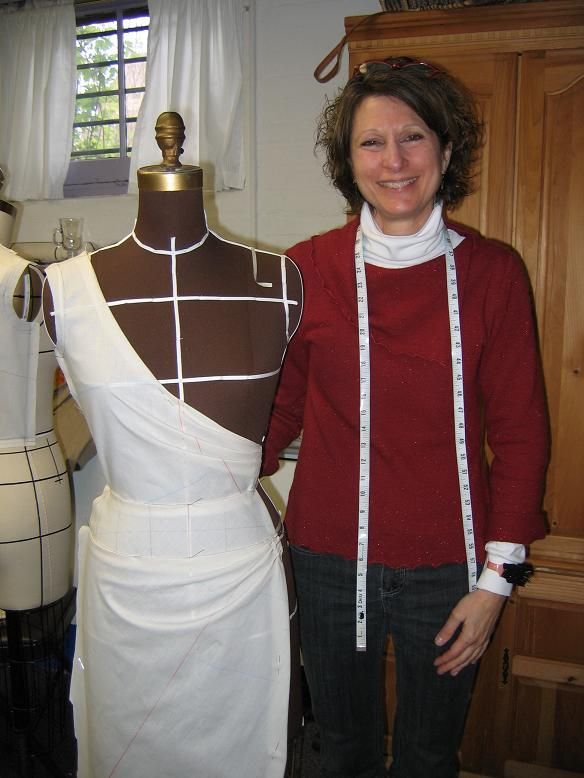 Sarah Veblen, who is also an excellent sewing instructor, is a student today, showing me her fine work.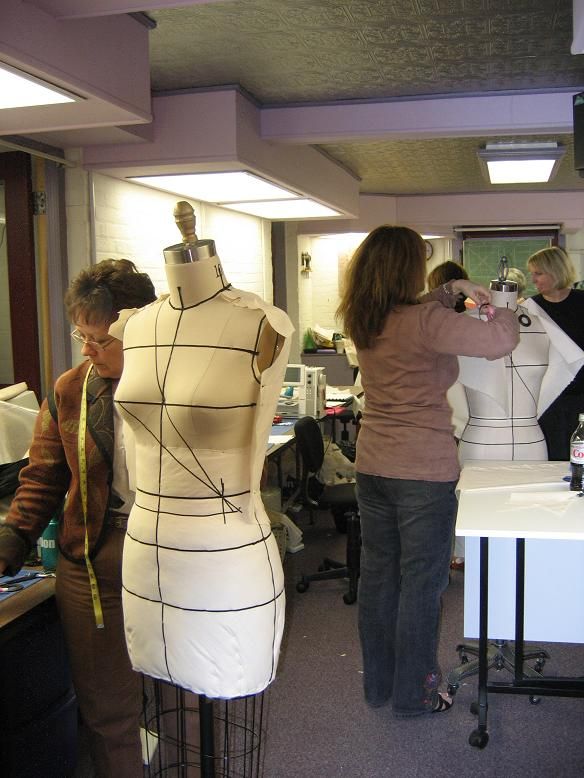 One of the rooms of students buzzing around their dress forms.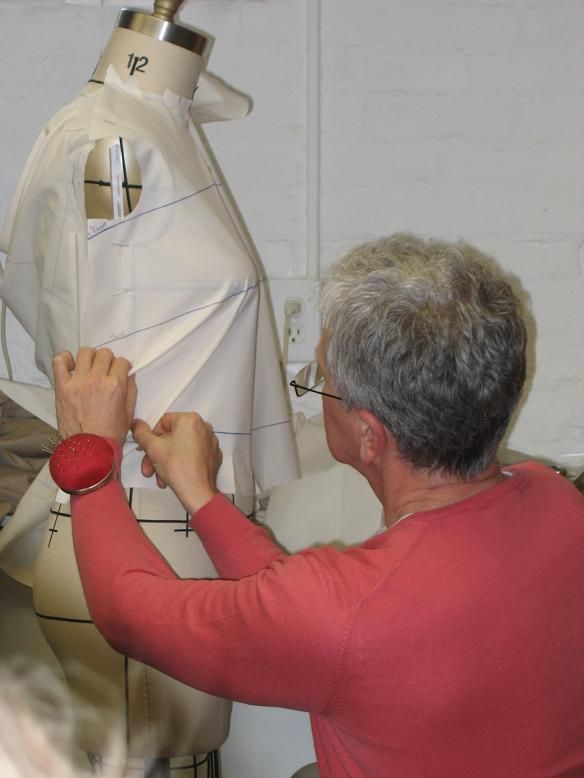 Julien demonstrates draping double darts, carefully walking the students through each step.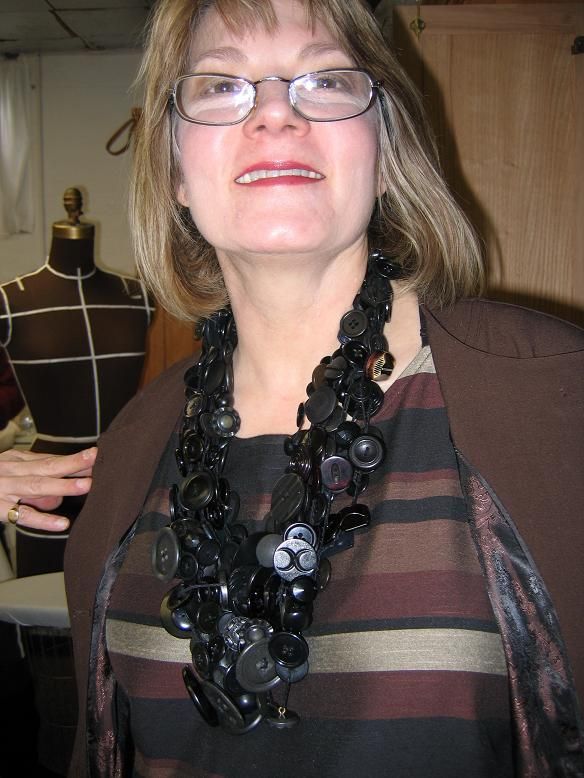 Shirley Botsford's wonderful button necklace.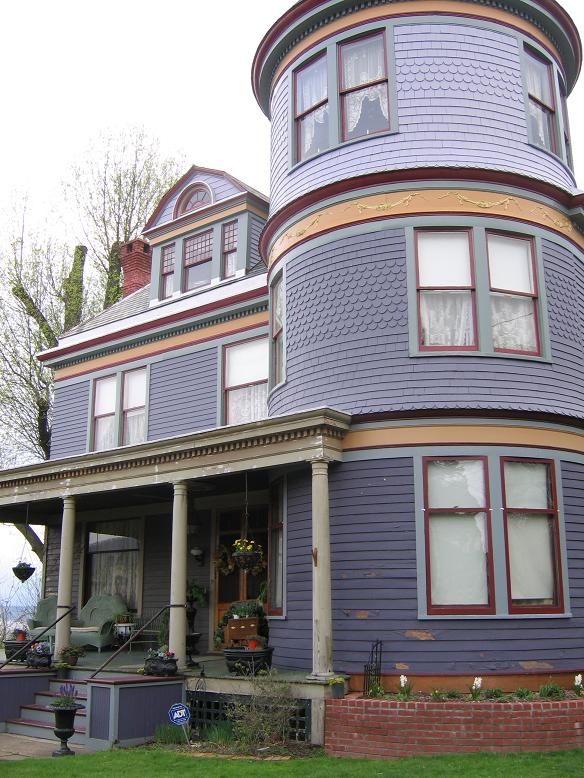 The bed and breakfast has several buildings in various stages of renovation. This large painted lady is high on a hill.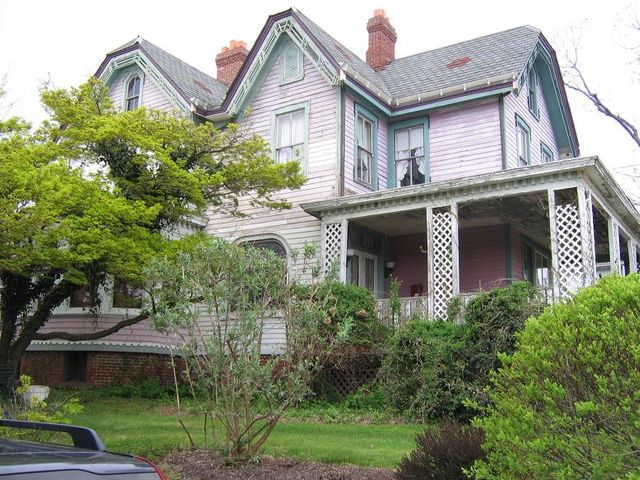 Right next door is another Victorian lady.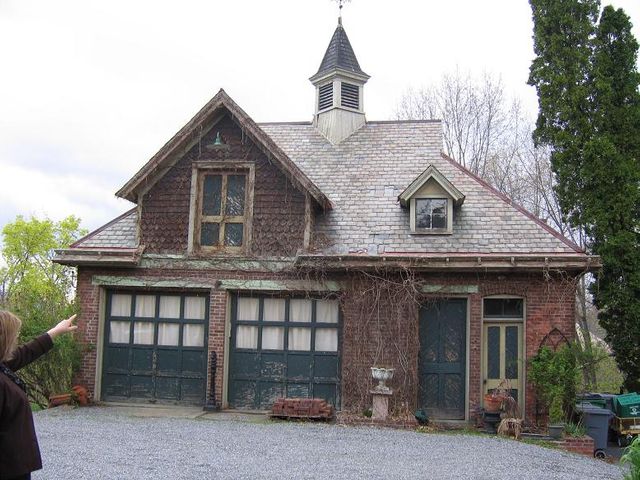 And what's more perfect for the ideal retreat than a haunted carriage house? Okay, I'm lying about that part. They haven't gotten to this building yet.