Renegade hits Brooklyn this weekend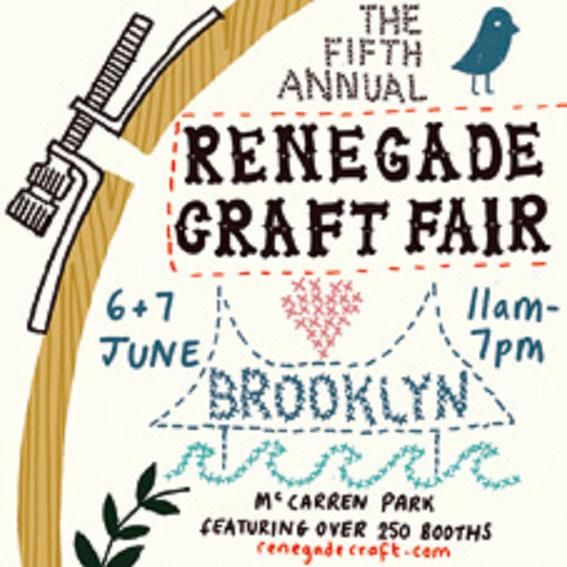 This weekend is the 5th Annual Brooklyn Renegade Craft Fair!
The show is all weekend (2 full days!) and boasts more than 200 boths from crafters of all sorts, including many CraftStylish regulars.
If you're in the area, you should definitely come check out the wares, mingle with fellow crafters, and enjoy the nice weather. And while you're browsing, don't forget to stop by and say hello to Cal Patch of Hodge Podge Farm and Kayte Terry of This is Love Forever.
For a complete list of vendors, click here.
Last year I was able to pick up some amazing illustration prints by Ork Posters and Berkley Illustrations, and jewelry by Erika Weiner, Nervous System, and Brookadelphia.
Hopefully this year I'll be able to make the rounds and not drown in a crazy down-pour like last year. If you see me, please come say hello!