Who Won the SewStylish Spring Fashion Contest?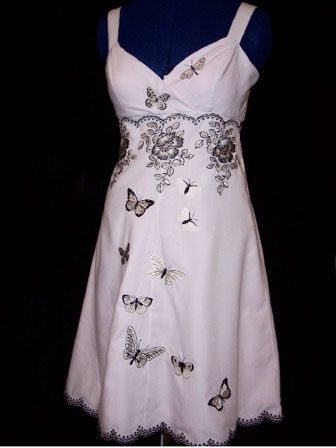 The winner of the first SewStylish challenge has been picked. Congratulations to Little Rachel and her Butterfly Garden dress!
To make her design, Little Rachel embroidered butterflies onto white fabric using color-change thread. There were many wonderful entries to the contest and it was certainly a difficult choice.
Little Rachel will receive over $380 worth of prizes including a Singer Esteem II sewing machine, Pattern Master Boutique pattern-drafting software from Wild Ginger, and Threads Industry Insider Techniques, Volumes I and II DVDs.
Check out the gallery of all entries here and stay tuned to BeSewStylish.com for more great challenges and prizes!