Mixing Politics and Fashion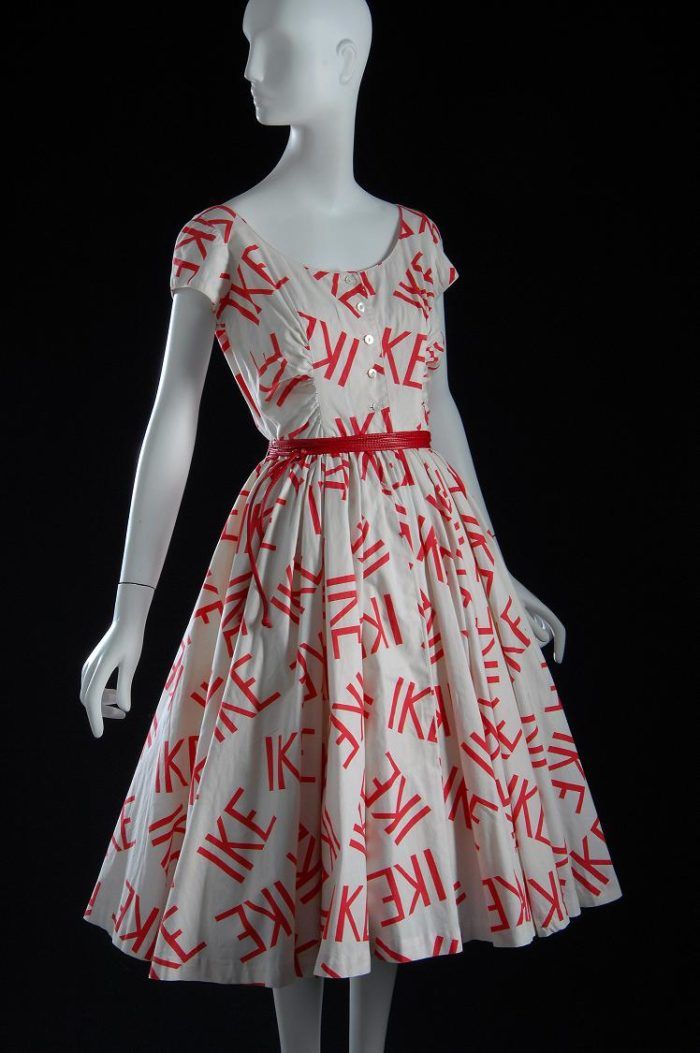 We've all seen T-shirts sporting an Obama or Bush message, but fashion in politics has gone beyond t-shirts, hats and coffee mugs. You can find political messages in more fashionable clothing, and garments with a political focus have recently even made it onto the fashion runway shows. In fact, it's become so polular that The Museum at FIT is running an exhibit called "Fashion & Politics" from July 7 through November 7, 2009 in its Fashion and History Textile Gallery. The exhibit traces garments expressing political idologies and related social values over the last 200 years.
A Long History Together
I always thought politics in fashion was something relatively new–an offshoot following the trend of clothing manufacturers putting their garment label on the OUTSIDE of the garments they produce, from sneakers to t-shirts to sweaters, etc. But I was wrong. After doing some research, I've found that fashion has been a vehicle for political messages for many years. The messages change, but the concept is still the same. Both the Republican and Democratic national conventions even maintain websites of "official" garments bearing their insignia or other political icons or phrases.
Who are you Wearing?
Let's face it; it is a good marketing technique. When we wear a garment with a political message, we are actually advertising for (or against) that political figure (or his/her party). And when a celebrity wears a similar garment, the marketing value increases proportionally to the celebrity's popularity. But this marketing tool doesn't cost the political figure a single dime. Not a bad marketing technique from budgetary standpoint! Maybe Threads should create a line of clothing to take advantage of the windfall?!
Have you ever worn or made a garment with a political message? What motivated you?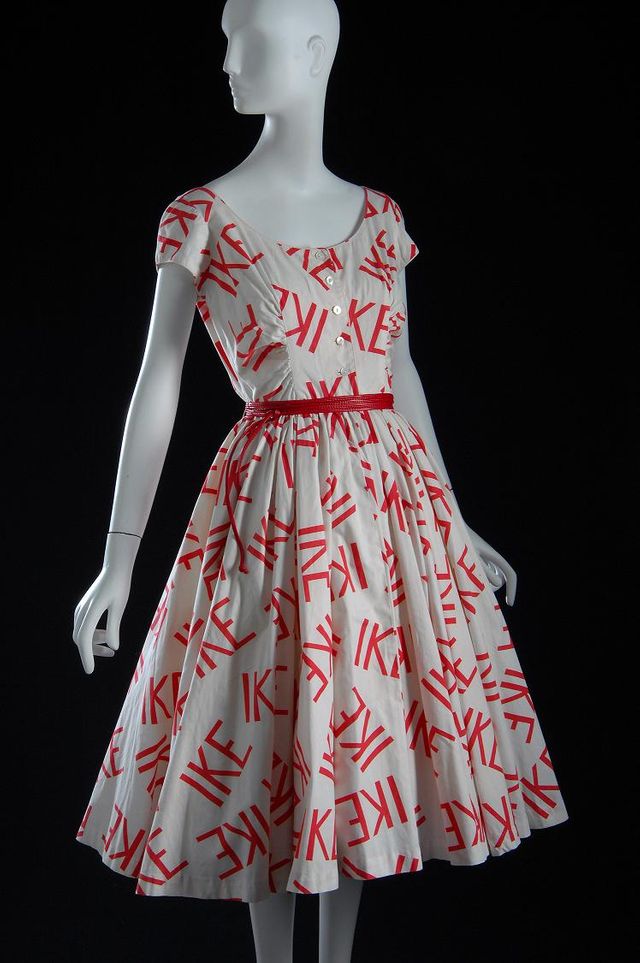 Dress, white cotton with red "IKE" print (President Dwight D. Eisenhower, known as Ike), circa 1956, USA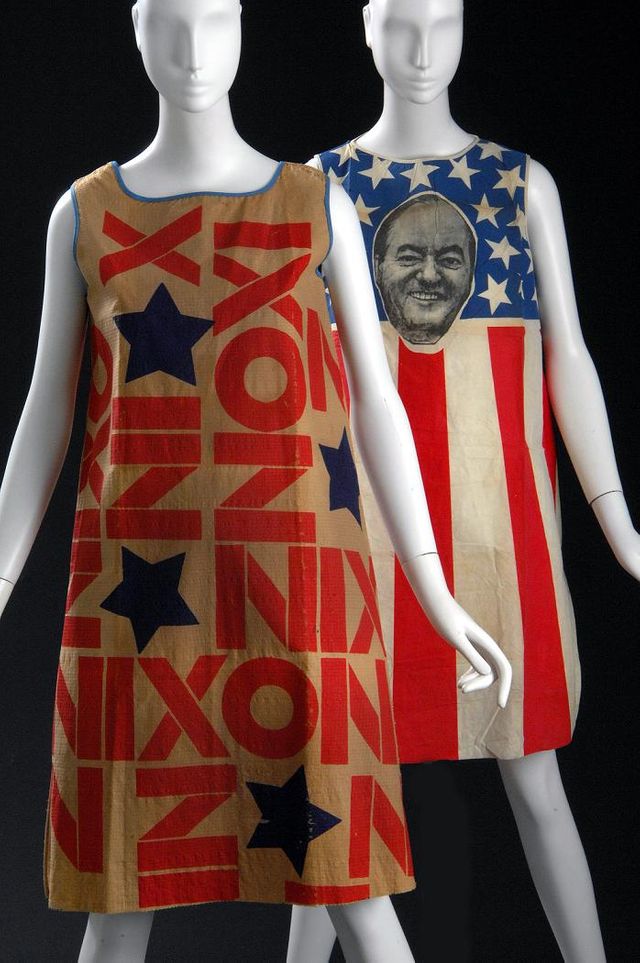 Left: Mars of Asheville, dress, light brown paper printed with red "NIXON" and navy stars, 1967-1968, USA
Right: James Sterling, dress, paper printed with image of Hubert Humphrey, 1968, USA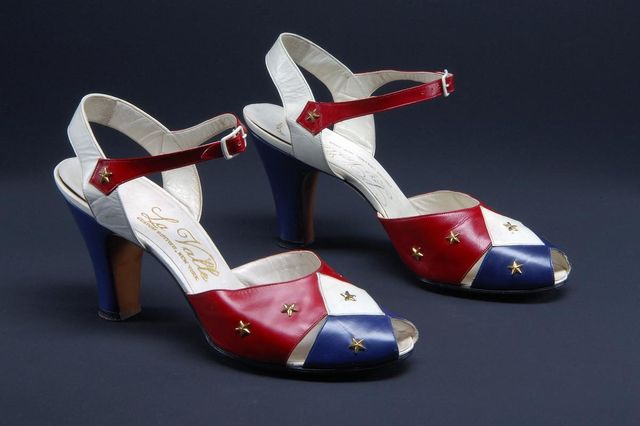 LaValle, shoes, red, white, and blue leather, metal star studs, 1938-1942, USA.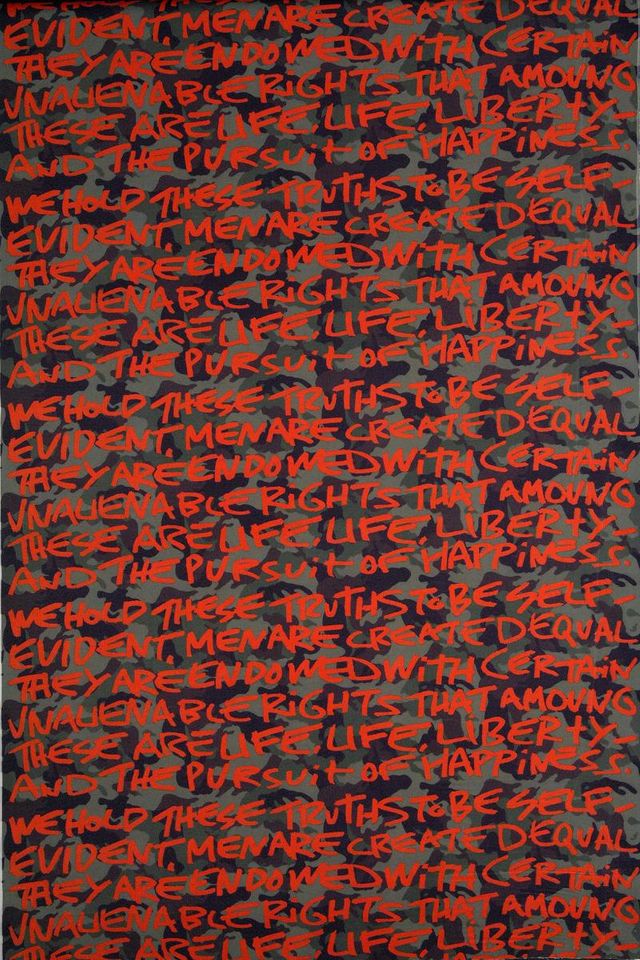 Stephen Sprouse for Knoll Textiles, Graffiti Camo fabric in green and brown with Declaration of Independence in orange, Trevira CS Polyester, 2004, USA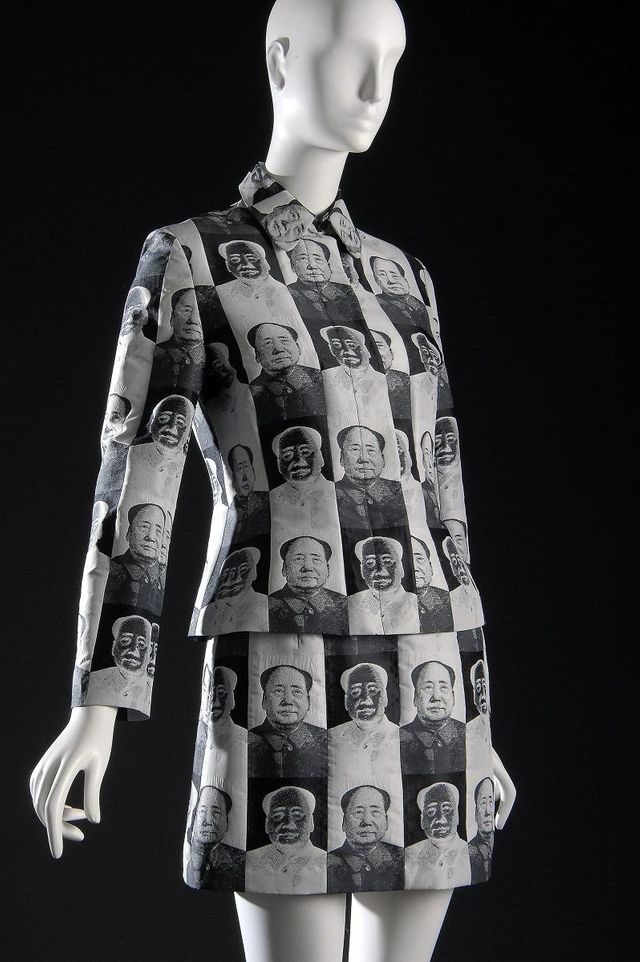 Vivienne Tam, suit, black and white polyester in checkerboard pattern of "Mao" portraits, 1995, USA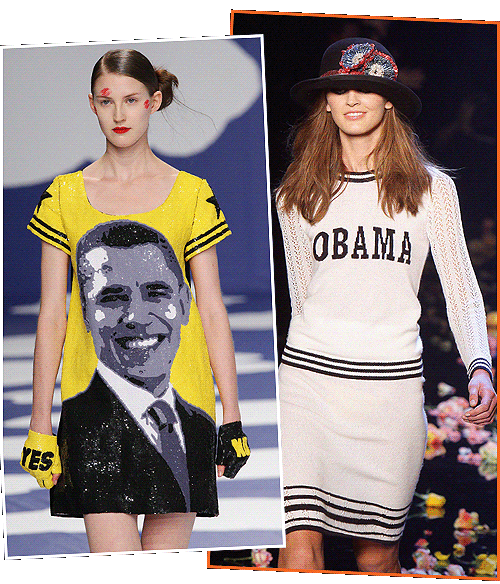 A Barack Obama dress by Jean-Charles de Castelbajac and a preppy homage dress by Sonia Rykiel seen at Paris Fashion Week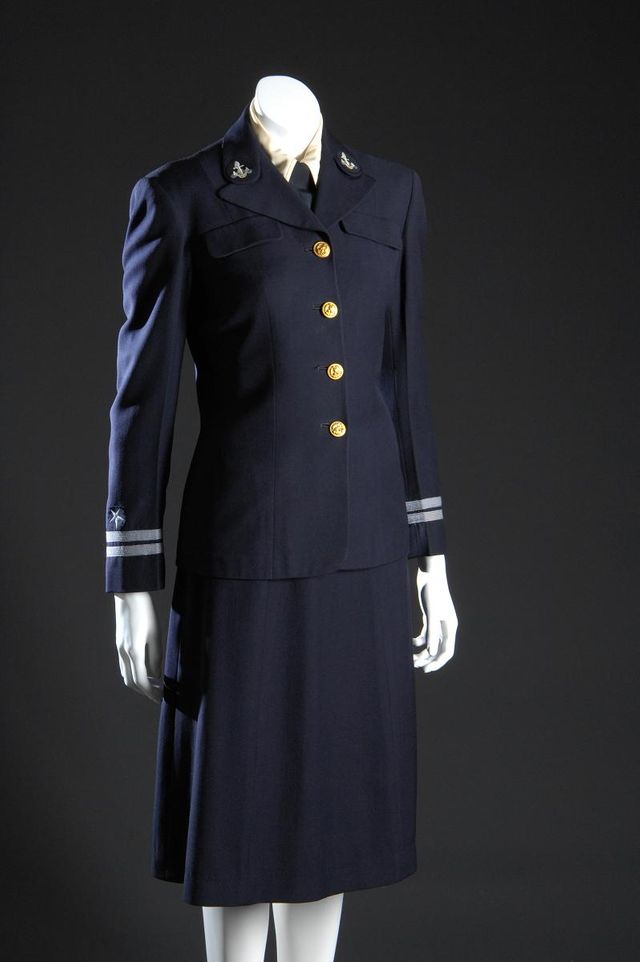 Mainbocher for United States Navy, W.A.V.E.S. uniform, navy blue wool, 1942, USA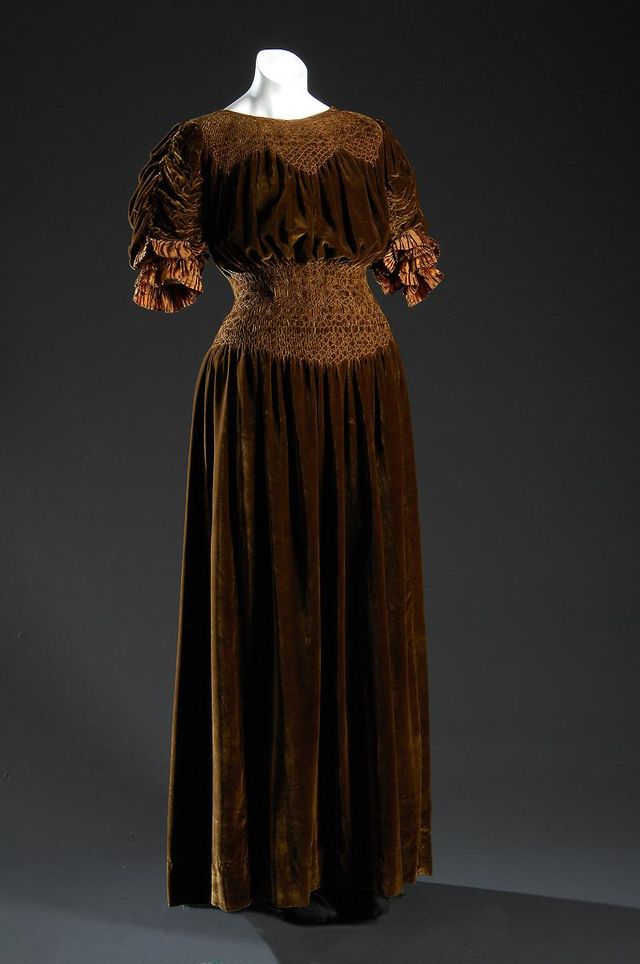 Liberty of London, dress, brown silk velvet, circa 1910, England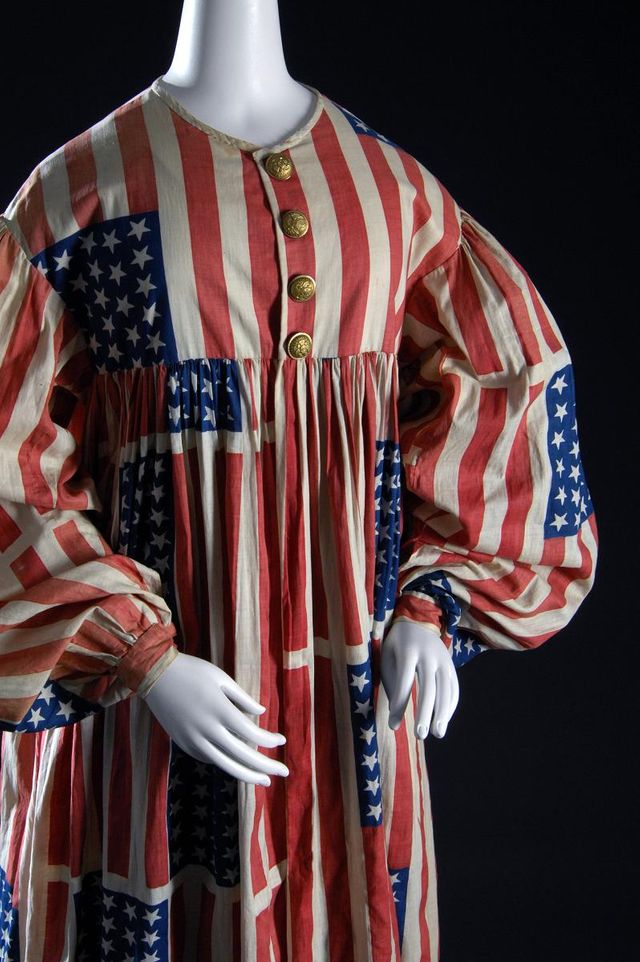 "American Flag" costume, printed cotton, circa 1889, USA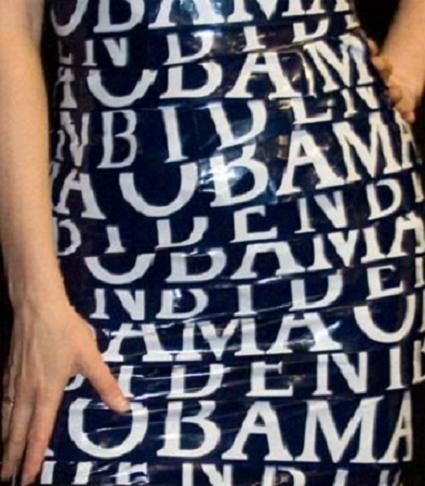 Obama Cocktail Dress. This slinky, body-hugging dress was crafted from the president's campaign posters. As the "fabric" winds around the body, white letters form a clever pattern on a black background in which the name "Obama" pops up over and over.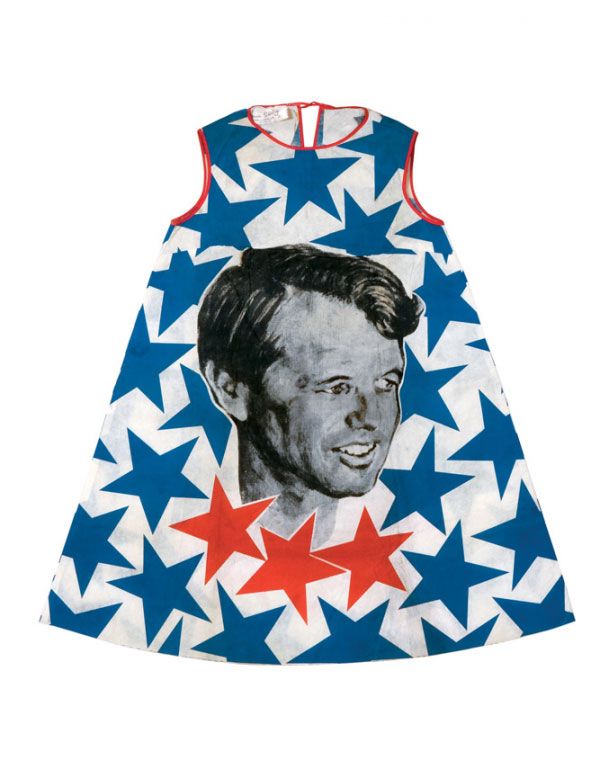 Hussein Chalayan, Airmail Dress, 1999. Sleeveless dress emblazoned with a photo of Robert Kennedy on a field of blue and red stars.