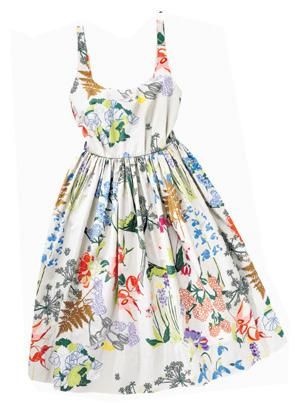 Have you started working on any projects yet this summer?
Take a look at this list of more than 20 summer-inspired projects by the girls over at BurdaStyle. The list includes ideas for making your own bathing suits, beach cover ups, summer bags, and even projects for outdoor games!
Not enough to get you in the sewing room this season? You can also take a look back at all the tutorials on the Threads website for inspiration, expert techniques, and tutorials on basics to refresh your sewing skills.
For a quick list of 20 ways to improve your sewing, click here.
Click here for a list of seam finishes for silks.
View a video here of an easy neckline binding that's perfect for cool sleeveless knit tops.
And, for more inspiration, check out this great round up of summer dresses we found posted in the gatherings forum. Thanks, Katina!