Stick a feather in your cap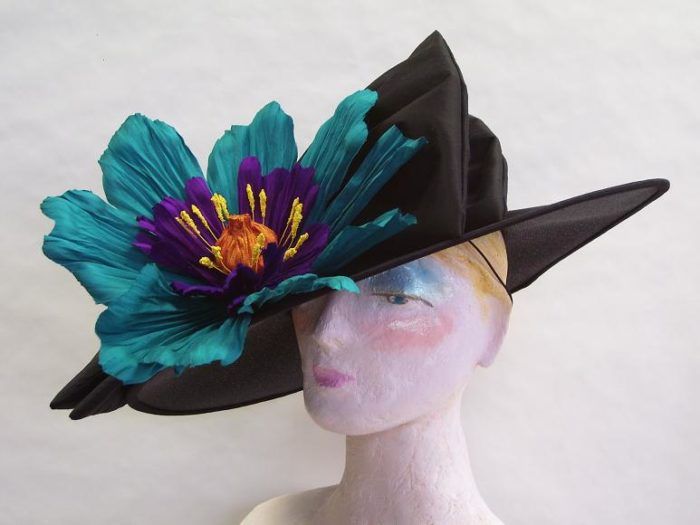 You won't find any pasta here—candy, fish, cake, yes. I've seen squirrels and frogs, too. These are the creations of master fantasy milliner John Koch.
I had the honor of visiting with John last year in his Chicago studio, which is reminiscent of Mr. Magorium's Wonder Emporium—a titillating combination of the strange and wonderful and projects that channel Cecil B. DeMille, Oz, and Pandora all at once. You'll find more of his creations in upcoming issues of Threads magazine as he shows how to make gloves like you've never seen before. Right now, though, he's giving us a peek at some of his wonderful fantasy hats.
It appears that Chicago society is fond of attending gala charity events decked out in flamboyantly festive fedoras—forgive the alliteration, I just can't control myself. When I see one of John's hats, I'm overcome with a lightness of being and joy. My fingers start snapping, my heels start clicking, and I start hearing music when there's no one there. John lives in a wonderful world where everything is beautiful.
Do you know any creative geniuses?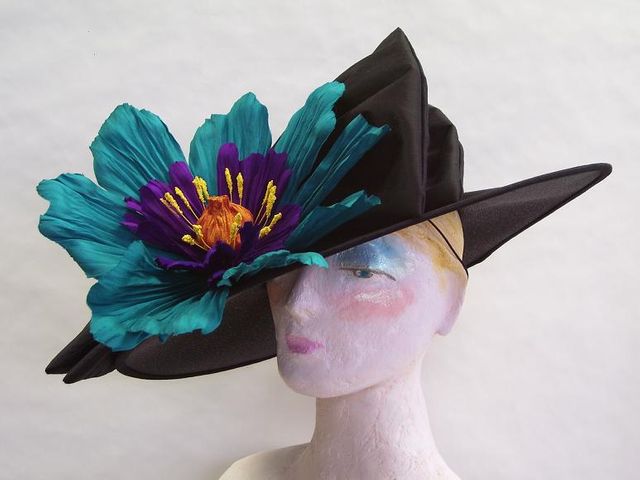 This is one of John's fabulous creations. He has been making hats since 1971.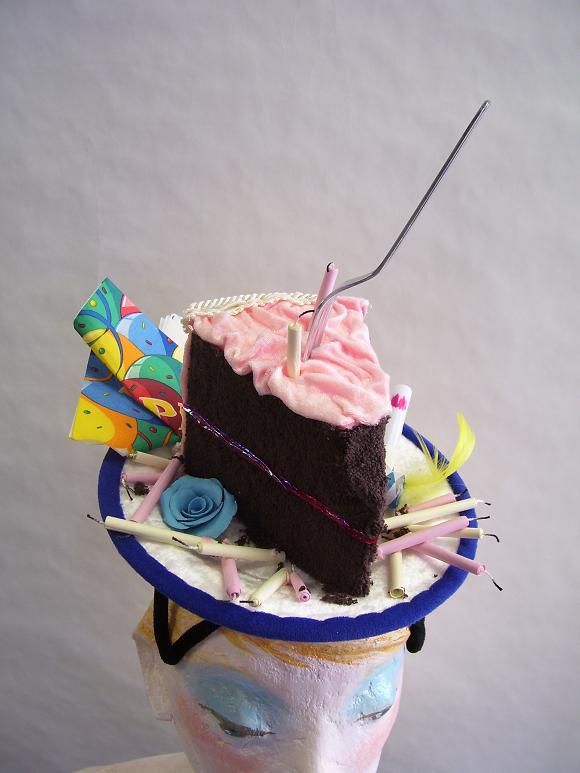 John makes hats for Betsy, a Florida client who gives gourmet cooking demonstrations.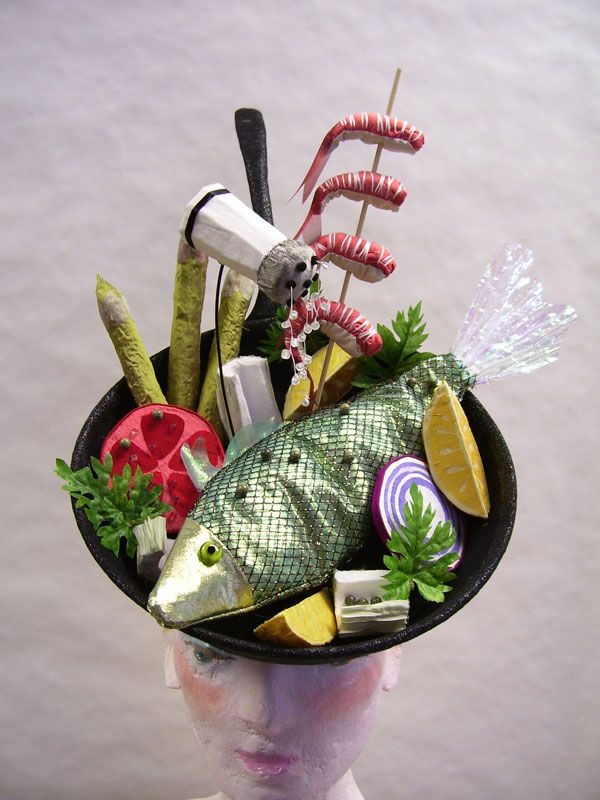 Here, John whipped together a fish fry for Betsy.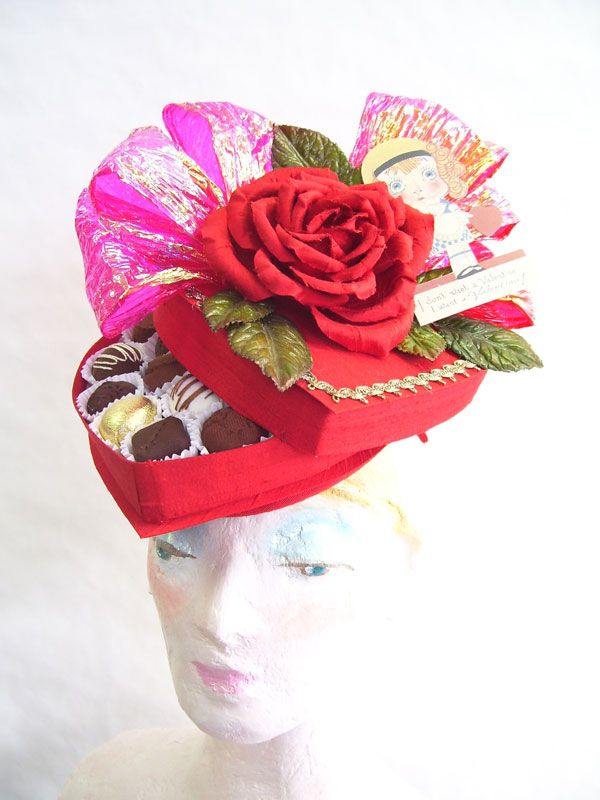 John tells us Betsy owns over 1000 hats!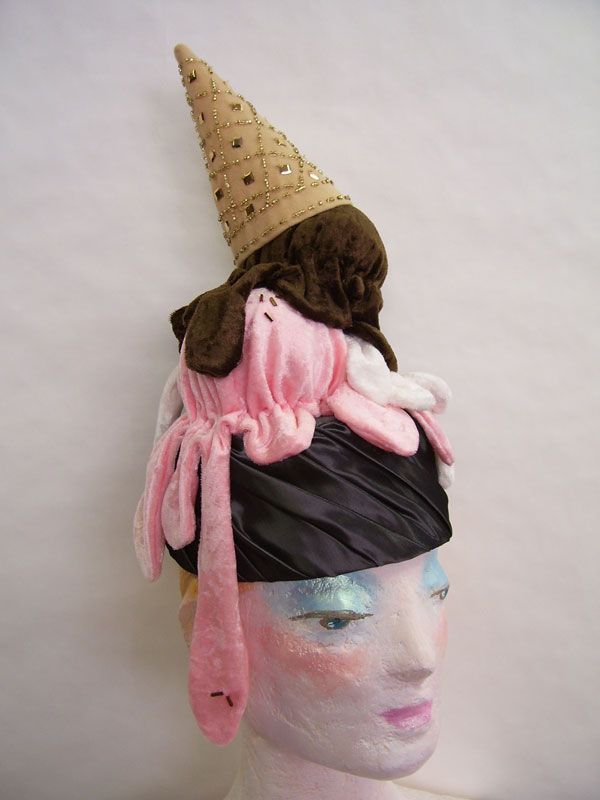 The overturned ice cream cone was made for Denise for a press party for the Parkways Foundation.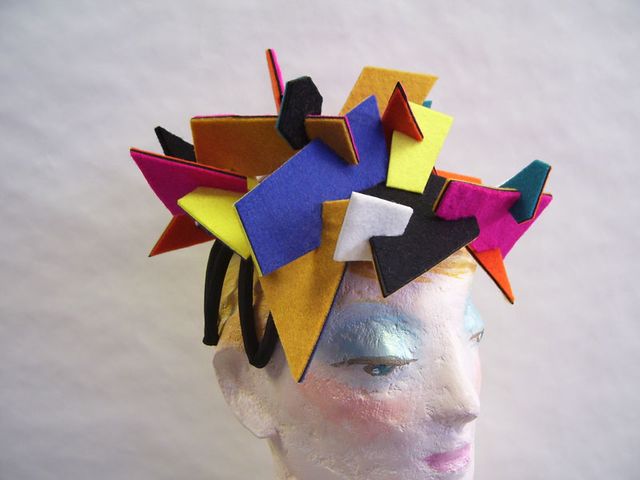 Denise's cubist hat was made to wear with her Emilio Pucci coat to a recent NYC Conservancy garden party.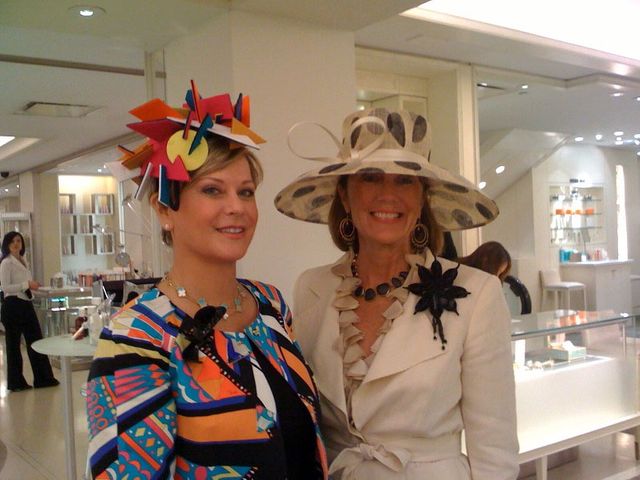 Here's Denise with the hat and coat.