Support Independent Fabric Dealers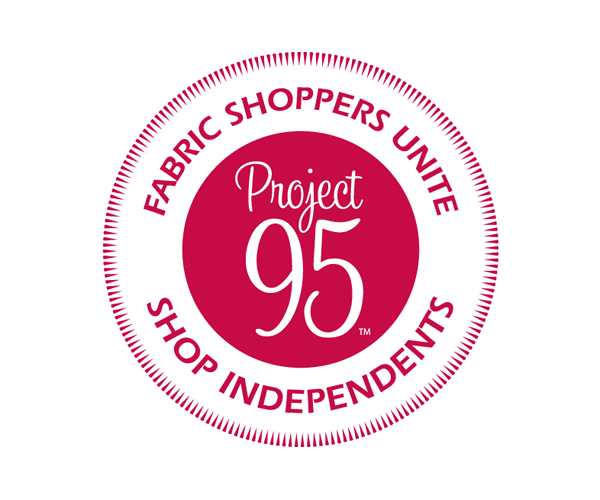 Did you know that 95% of fabric shoppers shop at chain stores exclusively? Project 95 is out to change that with an online source of independent fabric retailers.
Project 95 is an online network of independent fabric and quilt shops, e-tailers, and design studios that will help you locate any local independent fabric retailers or find a source online. Sponsored by The Fabric Shop Network, Project 95 is a great way to connect with local fabric shops in your area and support independent retailers.
Currently on the site you can enter your zipcode and select for the website to display shops within 15, 25, 50, 75, or even 100 miles from your location. When I tried my zipcode in Brooklyn, I found several locations in my neighborhood I hadn't known about before and will definitely have to check out soon.
So why shop independents? At independent stores you'll find store-keepers who care about the products, have expert advice, and contribute to your local economy.
The site is currently still being developed and is in its beginning ("beta") stages. They encourage you to let them know how the site is working for you and what you'd like to see improved or added.
Head over to the site today to discover shops in your part of the country or add your favorites to the registry.